For almost eight decades Tor Hugdahl has found peace and resilience in the swimming pool.  He first learned to swim as a child in Norway and has made swimming a regular part of his fitness routine ever since.  He even competed in swimming races a couple of times, clocking 50 metres in 40 seconds.  But racing isn't why he swims.  It's about so much more than that.
"Swimming gives me peace of mind," Tor explained.  "I like the front crawl the best.  It helps me relax and keeps me healthy.  That's very important, especially at my age."
Tor and his wife, Valerie, bought their first home together in North Vancouver in 1962 and he's been swimming at Ron Andrews Pool ever since it opened in 1974.  Now 87 years-old, Tor believes swimming is one of the best exercises you can do. 
"It's easy on the body, and very relaxing," he said.  "It's like meditation in a way."
 A Community of Support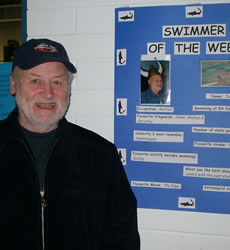 Tor and Valerie were regulars at Ron Andrews, where they were a big part of the community there.  Tor was even selected as "Swimmer of the Week" at one time, and Valerie was a founding member of 'The Muffineers,' a group of regulars who brought baking to share once a week.  
"They were a big part of an amazing community," said Katryna Gavin, Aquatic Supervisor at Ron Andrews Community Centre.  "Tor's consistency and commitment to swimming stands out. He also made a point of getting to know others who come here to swim and to work. Everyone knows and cares about him."
It was this community that helped Tor cope when Valerie became ill with Parkinson's disease, to which she succumbed in 2019.  They were married for 56 years and her death was a profound loss.  
"She was the nicest person I ever knew," Tor said quietly.  "I miss her very much."
Swimming helped Tor cope with his grief, and the community at Ron Andrews shared his loss and provided support.  
"I am grateful to be part of the community there," Tor said.  "It has been a big help."
Coping through COVID
Tor continues to swim regularly, although COVID cramped his style for a while when the pool was closed for a number of months in 2020. He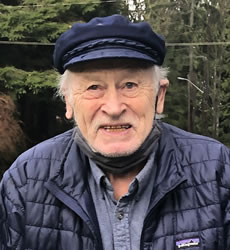 found it difficult to have to stay home alone, but felt fortunate for the loving support he received from his children.
"I have three wonderful children who look after me," he said.  "One son lives very close and I see him almost every day when he checks-in and brings me food."
The temporary closure of Ron Andrews Pool due to the pandemic was challenging physically and emotionally for Tor and he was pleased when he could get back to his swimming routine when Ron Andrews re-opened in September 2020.
"It was hard when the pool was closed," he said.  "I was very happy when they re-opened it.  I try to go in the afternoons when there aren't many people.  Now you make an appointment and there are only two or three people in each lane."
Tor's commitment to swimming has inspired others who admire his dedication to staying healthy and fit, even through his grief.  He shrugs off the admiration with a simple explanation: "Everyone has troubles in their life.  Swimming is a good way to work things through."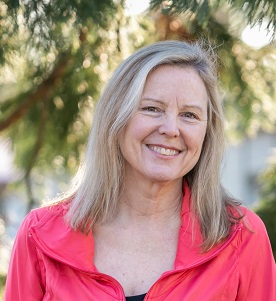 Michelle Perrault
A North Shore girl at heart, Michelle has fond memories of Saturday night skates at the NVRC ice rink (now Harry Jerome) and swimming lessons at William Griffin (now Delbrook) pool. More recently, she enjoys hiking and biking the trails of Mount Fromme and the Seymour watershed. She lives in Lynn Valley with her two adult children, two dogs and wonderful friends and neighbours.