When her husband was diagnosed with Parkinson's Disease three years ago, Marianne Schwedtmann knew she had to be emotionally and physically strong in order to care for him.  Up until that point they had enjoyed a happy, active life together, skiing, hiking and cruising around the world.  While living the good life had left her with a little extra weight, it also gave her a determination to maintain activities and connections beyond those of being a caregiver.
Marianne found her solution at the Delbrook Community Centre, where she now goes 4 – 5 days a week to work out in the fitness centre and attend yoga classes.  She quickly learned the benefits she experienced went far beyond her physical wellbeing.
Staying strong
Marianne and her husband Heinz still live in the Edgemont home they bought 50 years ago when they moved here from Switzerland.  His diagnosis has significantly limited his mobility and it is difficult for him to leave the house now.  Nothing makes him happier than knowing Marianne is getting out, and working out, at Delbrook .
"Being a caregiver is physically and emotionally demanding.  I can help Heinz keep going if I am healthy and strong," Marianne explained.  "He fell this morning and I was able to help him up.  That is very important to me."
Staying social and connected to the community she loves is also a priority for Marianne.  She knows she needs to get out of the house to maintain her emotional wellbeing.  
"My fitness routine helps me manage stress and also provides a great social environment," she said.  Being a caregiver can also be very isolating, you miss the social side of life. Heinz is fine for a couple of hours while I go to the gym, and the comradery here (at Delbrook) is so great. The people are friendly and helpful."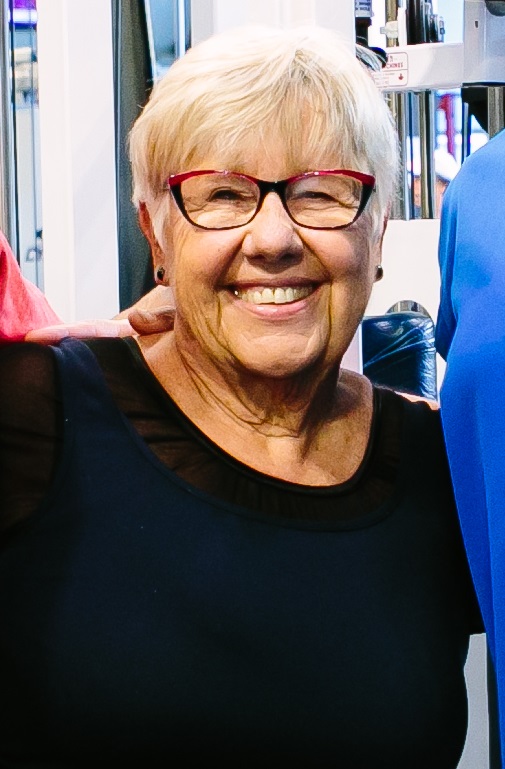 A community of support and encouragement
The fitness experience at Delbrook has been literally transformative for Marianne.  In addition to gaining strength, she has lost 30 pounds, and as important, she has found a community of support and encouragement to keep going.  
"When I first started I wasn't sure what to do."  Marianne laughed.  "But the gentleman on the bike next to me, Sasan, showed me how it worked and helped me figure out a fitness program that included core strengthening as well as cardio."
Marianne likes the cross section of people who come to the gym – different ages, different levels of fitness and different approaches to exercising.  She believes that there are many reasons for coming to the community centre and that everyone should do what works for them as an individual.  "No one judges why you're here, how you look or what you wear," she said.  I like that." 
Marianne is pictured left and in the photo above with regular Delbrook fitness centre patrons Sasan (left) and Gary (right).
Inspiring others
Her fitness routine served her well when the physical demands of being a caregiver resulted in Marianne tearing her rotator cuff.  She attributes her full recovery, which did not involve surgery or physiotherapy, to her fitness centre regime and yoga.  Her success in the gym has not gone unnoticed by others.
"I've been amazed at her progress over the past year," said Gary Dimock, another regular at Delbrook.  "She has lost a lot of weight and been a real inspiration to others who come here."
In addition to making new friends at Delbrook, Marianne has convinced several of her other friends to join her at the gym, so they can experience similar results.  "Exercise keeps us physically and mentally fit, and it's healthier than meeting for coffee and a muffin," she laughed. 
And after the workout, if they still want to go for coffee and a muffin, they can do that at Delbrook too.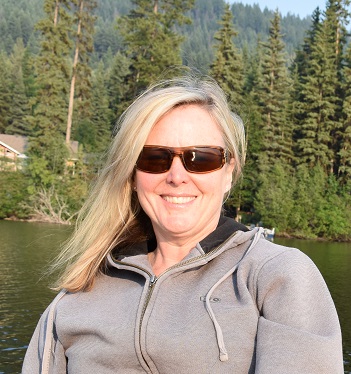 Michelle Perrault
A North Shore girl at heart, Michelle has fond memories of Saturday night skates at the NVRC ice rink (now Harry Jerome) and swimming lessons at William Griffin (now Delbrook) pool. More recently, she enjoys hiking and biking the trails of Mount Fromme and the Seymour watershed. She lives in Lynn Valley with her two adult children, two dogs and wonderful friends and neighbours.