How our Gen Z blogger found mental clarity in a world that never rests.
Everybody is meditating, journaling and rolling out their yoga mats these days. Luxury studios have popped up all over the place, and beautiful as they may be, I often find myself questioning whether the painfully expensive membership fees are worth these tightly packed and somewhat impersonal classes.
The good news is reaching a meditative state does not require an extravagant space or any other prerequisites for that matter.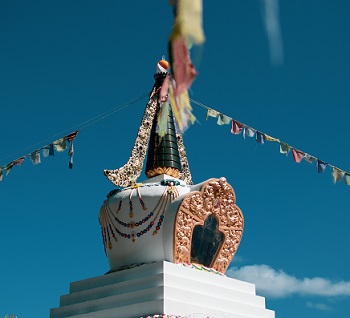 My journey 
I never thought I was somebody who could meditate. Living with anxiety makes moments of mental stillness ever more elusive.  It seemed an impossible act, given the amount of thoughts that are constantly bouncing around in my mind. A year ago, I finally decided to give it a shot and I dove in head first. I spent two weeks volunteering at a meditation centre on a peninsula in New Zealand. There was no cell service and my interactions were mostly with the neighbouring sheep. 
My first half hour each day was dedicated to a guided meditation in the main hall. Rolling myself out of bed early in the morning to go sit still for half an hour was no easy feat for me, but by the end of the two weeks I felt completely reanimated. I was calm, focused and present. The same landscapes suddenly looked different to me, lit up with vibrant details I normally would have overlooked.
But once I left, I knew I could not sustain such a meticulous meditation practice, as I generally don't live in the serene foothills of a New Zealand peninsula with nothing to fill my days but meditation and leisurely walks around the garden.
As a backpacker without any sort of regularity in my life, my practice varied greatly and I had to sneak meditative moments in wherever I could. I went to classes in old gymnasiums, swanky yoga studios and humble Buddhist centres. I practiced alone in hostel beds, city parks and on balcony floors. In the end, it made little to no difference where I practiced, so long as I carved out that time for myself. If there's anything I've learnt about meditation, it's that it takes no distinct shape. It does not require a particular place, nor is it flashy, pretentious or exclusive. The ingredients for stillness exist within us; that's all we need.
The benefits of meditation
If you're looking to improve your mental and emotional health, meditation is a wonderful tool to add to your kit. Every person benefits differently from their own unique practice, but here is a list of some of the science-based benefits of mediation:
Reduces Stress
Controls Anxiety
Promotes Emotional Health
Enhances Self-Awareness
Lengthens Attention Span
May Reduce Age-Related Memory Loss
Can generate Kindness
May Help Fight Addictions
Improves Sleep
Helps Control Pain
Can Decrease Blood Pressure 
You Can Meditate Anywhere 
Trying out NVRC's new relaxation class
Having said all that, it sure is nice having a soothing voice to guide you through the process, and that's exactly what I found when I went to NVRC's new 
$2 Guided Relaxation drop-in class
at John Braithwaite Community Centre on Thursdays at 7:45-8:45pm.   The class focusses on stretching, breathing and quiet stillness.   Benefits include relaxed muscles, a sense of calm and improved sleep quality.  The class takes place seated or on the floor, but participation can also be done seated in a chair.  Meditating at home comes with a slew of distractions and I was more than happy to escape my walls and enter the warm and welcoming space this class offers.  
The atmosphere was really conducive to relaxation, with dim lighting and twinkling city lights shining softly through the large windows. The small group of us was made up of various demographics and I quickly felt comfortable in my belonging. 
All prejudice was left at the door and I did not feel judged, or unfit, as I sometimes do with the large classes at luxury studios. The calming voice of
Rio
, our soft-spoken instructor, offered the perfect guidance when my mind began to drift. She also made sure to break the meditations into digestible intervals and throw in some stretches to keep our bodies from getting stagnant.The bolsters, blankets and eye pillows also did their part in providing a comfortable experience.
To be honest, an hour seemed slightly daunting to me prior to going, but when Rio announced the end of class, I was wishing I didn't have to get up quite yet. I came to this class without expectations and was left pleasantly surprised and deeply relaxed. A toonie ($2) well spent in exchange for a relaxing escape from my bustling life.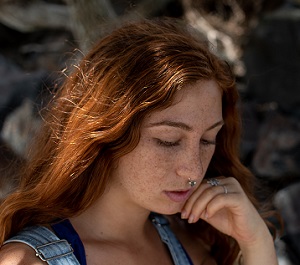 Livana A. 
After growing up in North Vancouver, Livana set off on a quest to soak in some worldly culture. After a few years of on and off travels, she's back on the North Shore, passionately exploring natural medicine and digital media. She spends most of her free time wandering the great local trails, cooking, reading and practicing yoga.