I wasn't sure what to expect, but after six months without my NVRC fitness classes I was happy to get back to a class.  So, with water bottle in hand, personal yoga mat under arm, and mask in pocket, I headed to the Parkgate Community Centre for my first COVID-friendly muscle fusion workout.
The pre-registration process was easy and the information provided in advance helped alleviate my anxiety related to the pandemic that has changed so much in our lives.  I knew what to bring and where to go and felt confident that protocols were in place to keep everyone safe.  My next concern was whether I'd be able to keep up with the rest of the class after months away from the gym.
Staying safe
As instructed, I arrived at Parkgate ten minutes before class and looked for the directional signage.  It felt a little strange, following the signs and walking down the street to the back of the building instead of going through the main entrance.  I soon spotted a line of people in workout gear with mats, all spaced at least two metres apart.  I joined them as we waited to be checked-in.  Some wore masks and everyone was grateful that the first storm of the season had briefly subsided and we didn't have to brave the rain as well as the pandemic.
A few minutes before the class was scheduled to start, a masked and friendly NVRC rep came to the door to welcome us.  One by one we gave her our name, to confirm our advance registration, answered three COVID screening questions, and sanitized our hands as we entered the gym.  Once there we spaced out as we each established our personal workout zone and took turns entering the equipment room to select our weights.
COVID-friendly comradery
I missed the usual pre-workout frenzy, jostling for position, gathering equipment and laughing with other participants as we prepared for class.  I waited quietly for the instructor to set-up at the front and looked around the gym.  
The class size was much smaller and participants of varying ages, shapes and sizes, were spaced farther apart than the pre-pandemic days. Even though I didn't recognize anyone from my previous classes, the friendly and inclusive environment of NVRC programs felt familiar.    
Once the music started, my attention quickly shifted to the front of the class where Elena, our instructor, started the workout that kept me moving for the next 60 minutes.  I shook my head and rolled my eyes at the woman beside me as I struggled with my footwork, felt the stretch of my neglected ab muscles and wondered why I was the only one who seemed to be sweating when we were still just warming up.
It was good to be back in a fitness class.
So much has changed with COVID-19.  Working from home, fewer social interactions and wearing a mask in public has made it difficult to stay connected to the broader community.  It felt good to be in a room with like-minded strangers, safely sharing a common experience.  As the moves came back to me and my body adjusted to the rhythm of the music I looked around at my classmates.  We were further apart but we were still connected.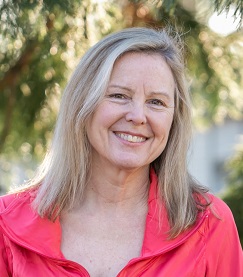 Michelle Perrault
A North Shore girl at heart, Michelle has fond memories of Saturday night skates at the NVRC ice rink (now Harry Jerome) and swimming lessons at William Griffin (now Delbrook) pool. More recently, she enjoys hiking and biking the trails of Mount Fromme and the Seymour watershed. She lives in Lynn Valley with her two adult children, two dogs and wonderful friends and neighbours.