"There's no better time to return to NVRC fitness centres than now – everything is sparkling clean, strict safety protocols are in place, and there are virtually no waits for equipment," says Rob Wynen, Fitness Centre Supervisor at Harry Jerome Centre. 
Welcome back!
All NVRC fitness centres have reopened, following reconfiguration of equipment for physical distancing and a comprehensive safety plan, which includes cleaning of high touch areas of the equipment between sessions, deep cleaning nightly, and limiting the number of people in the centre at one time. Additional precautions include keeping doors open for maximum air circulation and facing cardio machines towards walls or facing the same direction.
Rob says there has been a lot of cleaning … and more cleaning. "In addition to NVRC"s scheduled cleanings, all customers are asked to clean the equipment before and after use." Rob says the place has never been cleaner and everyone is respectful of the safety protocols. 
The importance of healthy routines
During times of stress, Rob says it's especially important for all of us to have a good physical routine: "Nothing builds a healthy immune system and mental health better than exercise."
Many of the regulars have started returning to Harry Jerome and they tell Rob they are so glad to be back to their routines.
Here are some reasons why it's a great time to return to your NVRC fitness centre:
The fitness centres are clean and spaces are very open
Little to no waits for equipment
Strict health and safety protocols in place
Lower, limited numbers of patrons in centre at any one time
Fall is a great time to get back into a regular workout schedule.
Unexpected down time
"2020 has definitely been a tough year," says Rob. In the twenty-two years that he has been with the NVRC, Rob has been involved with many challenging projects, including facility moves, starting up the John Braithwaite fitness centre, hiring staff and setting up new programs. But, he says, "Nothing has compared to this year's challenge of bringing the fitness centres back with the priority of public safety during a pandemic."
During the unprecedented four-and-a-half-month closure of the fitness centres, the staff worked out a detailed safety plan to meet all guidelines required by the health authorities. 
"We took advantage of the closure to repaint the (Harry Jerome) cardio and rehab rooms," says Rob. "The place looks awesome."
Unexpected positives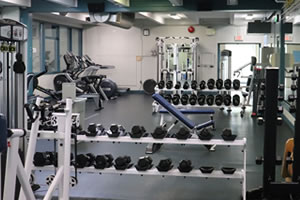 "There is no question things are different right now," says Rob, who misses the community of having people working out together and socializing. Now, patrons must pre-register for a 75-minute time slot and maintain physical distancing during their workouts. 
On the plus side, there is lots of room and no lineups for the equipment.
Rob laughs when he says one of the unexpected positives for him has been the opportunity to learn people's names, "Now that we're checking everyone as they come in, I'm getting to learn everyone's names! I get to greet everyone as they arrive." 
Book a session today!
If you are apprehensive about returning to the fitness centre, book a fitness centre session and see for yourself. "People's fears are often allayed the minute they walk in the door," says Rob, who welcomes phone calls from anyone with specific questions or concerns.
Pre-register for your 75-minute session online or by phone (604-987-7529). 
All NVRC fitness centres are now open. View locations and hours. 
Reminders for health and safety 
 Anyone feeling unwell must not enter the facility (e.g., fever, chills, sore throat, cough, shortness of breath, headache, new loss of taste or smell).
Pack a full water bottle - water fountains are closed.
Arrive in your workout gear - change rooms and showers are closed (only washrooms are available).
Arrive just before session and leave promptly afterwards.
Use hand sanitizer (provided) upon entry and exit. Follow safe physical distancing of 2 m apart.
Wipe down and clean fitness equipment before and after use.
Answers to frequently asked questions, registration, safety protocols and fitness centre etiquette are available here.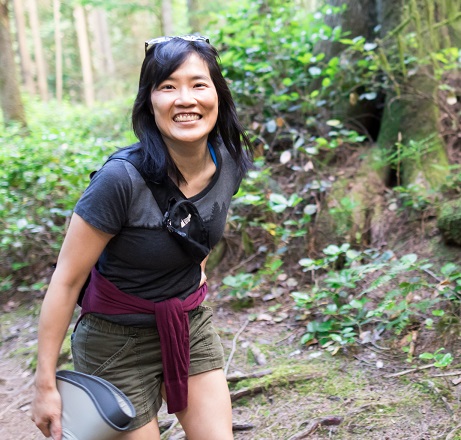 Wiley H.
A long-time North Vancouver resident, Wiley works as a technical writer and is the current newsletter editor for the North Shore Writers' Association. She spends her free time reading, hiking and discovering new things to try at North Vancouver Recreation & Culture!