I must admit to being a bit slack with fitness over the holidays. There's also been the great excuse of inclement weather lately. But now feels like a good time to reboot my fitness program. Time for a refresher from a fitness expert!
Getting (re)started
I was first introduced to North Van Recreation's excellent fitness centres in 2018. I met with Rob Wynen, the Fitness Centre Supervisor at Harry Jerome, for a "Get Started" consultation. Rob set me up with a 35-minute workout three times a week. The consultation was perfect for setting fitness goals and for orienting a newcomer like me to the different types of fitness equipment. 
Since our bodies are highly adaptable (we get accustomed to exercises and loads), it is important to "switch it up" and either introduce greater intensity or new exercises. 
Last week I went in for a refresher.
It must be noted that every NVRC Health & Lifestyle Advisor, is highly trained, skilled and certified. Many hold degrees in Kinesiology, Physical Education or Human Kinetics. And, they love tailoring programs to suit the individual.
This time, I met with Connie Russell, the Fitness Centre Supervisor at John Braithwaite. When I told her that my first ever fitness session was with Rob Wynen, she laughed and said Rob is everyone's first – Connie had mentored with Rob when she first started at NVRC!
In a relaxed one-hour session that flowed more like a fun conversation than a fitness consultation, Connie reviewed my fitness goals and went over my nutrition and diet. When I mentioned having difficulty limiting my carbohydrate intake in the morning, she offered recipes for easy smoothies that don't include carb-heavy bananas. Simply substitute the banana for an avocado. If you love bananas, make sure they're on the greener (less starchy) side.
Connie asked about my favourite sports and activities, areas I'd like to become stronger in or improve. Since I do plenty of cardio exercise like walking, hiking and snowshoeing, she tailored my program for upper body and core exercises to balance out what I'm already doing. My new routine will take just twenty minutes in the gym, twice a week. By simply taking stock of my health and fitness, I started to feel better right away.
"Fatigue in form"
As Connie monitored me doing my new exercises, she offered form adjustment as necessary. When I couldn't quite get my "seated row" alignment, Connie showed me a poster of muscles of the human torso to help pinpoint the band of muscles I was targeting. A light bulb went off in my head and I was able to improve my form. That is one of the great benefits of working with a Health & Lifestyle Advisor. They make sure you get the most from any exercise. They also offer great encouragement and reassurance.
"Fatigue in form" is a great mantra I learned for working out properly. It is the single most helpful thing to keep in mind for avoiding injuries. It means to stop the moment you start compromising posture in any exercise. Rest. Start again in proper form.
I am sure I'm not alone when I say I would like to preserve my agility, balance and coordination as I get older.  It becomes increasingly necessary to be deliberate about Staying Strong, Mobile & Flexible As We Age. 
Spending an hour with a Fitness Trainer is a perfect way to refresh your workout program and reinvigorate your enthusiasm for fitness. 
Top reasons to book an appointment with a Health & Lifestyle Advisor
Whether you're interested in starting a fitness program or looking to tweak your routine, I highly recommend booking an appointment with a Health & Lifestyle Advisor at your nearest community recreation centre. 
You will be treated to a friendly, low-stress, one-hour session where you will receive:
Realistic advice about your fitness goals.
A customized workout program that emphasizes multiple muscle coordination (combo exercises that work upper and lower body to mimic real-life functional movement, which has the added bonus of saving time).
Introduction to equipment and demonstration of proper technique.
Monitoring and feedback while you go through your customized exercises.
Answers to all your fitness questions.
Encouragement and motivation for getting fit or fitter!
Click
here
to book a session with a Health & Lifestyle Advisor.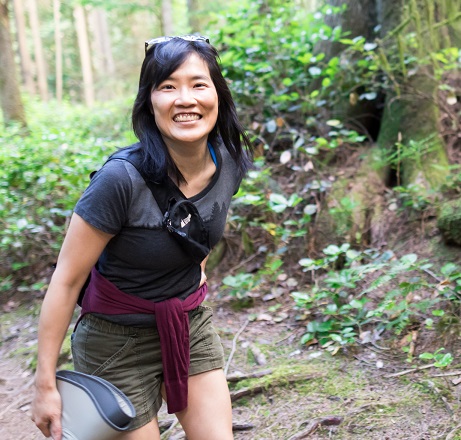 Wiley H.
A long-time North Vancouver resident, Wiley works as a technical writer and is the current newsletter editor for the North Shore Writers' Association. She spends her free time reading, hiking and discovering new things to try at North Vancouver Recreation & Culture!