Chances are if you don't have one on your body right now, you know someone who does.  With plenty of different features, styles and price points, wearable fitness tracking devices have become a multi billion-dollar industry.
These gadgets not only track your movement, but can also monitor your sleep, calories and much more- including cool things like reading the temperature of your skin.
They're popular for sure, but do they benefit our overall health?
The positives
Whether you wear it on your wrist, clip it to your clothing or dangle it from your neck, tackers can be useful tools for information.  It's easy to get objective data about your activities (or confirmation you should develop better exercise habits!).  And when you sync your tracker to other devices or apps, you can get even greater insights.
They can help motivate those who wish to be motivated. If you're the kind of person who enjoys meeting-- or beating-- targets, a tracker might be just what you need for encouragement. (Yes, suddenly you'll walk around the block after dinner just to hit your 10,000 daily steps.)  Also, if you don't move a lot during the day, a reminder from a fitness tracker can give you that extra boost to get you up and walking.
Trackers can foster social support and accountability.  Are you someone who finds teamwork or competition stimulating?  These devices allow you to share your progress and even challenge others.  Working out can be less solitary and more enjoyable in a community setting.
The downside
The accuracy of trackers may be questionable. They use sensors to monitor movements, but a cross section of studies show they sometimes over or under-estimate data.  Calorie counts can be inaccurate as well, so be sure to look at the numbers with caution.
You may start "over tracking" yourself.  There's a lot you can scrutinize: steps taken, calories burned, calories consumed, duration of exercise, heart rate, breathing patterns and so on. But how much of this is helpful?  Decide what your goals are and just monitor the info that is most important.   
You can develop disinterest after the initial honeymoon stage.  Stats show 1/3 of people who bought one, stopped using it within 6 months.  Are you someone who wants to improve their fitness or just likes shiny new toys?  Consider why you want one before you invest.
Do Fitness Trackers really benefit our health?  In short, it depends on the person wearing it.
And remember, trackers won't work out for you.  Wearing one, doesn't magically make you fit.  You still need to take the first step and exercise!  For ideas on great ways to get fit, check out NVRC fitness programs and services.
Be sure to read North Vancouver Recreation & Culture's Active Living Blog regularly for health and wellness information, nutrition tips and much more.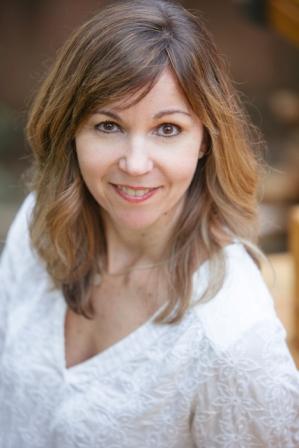 Kari is one of NVRC's bloggers and is also a busy and active North Van mom with three boys who all play hockey. 
A graduate of UBC and BCIT, she's worked in marketing and communications and now is spending more time pursuing her passion for words through storytelling and creating online content.
She is an active volunteer who loves home décor, travel, health and wellness  and watching her kids play sports.  When she's not working at her computer, she can usually be found watching Netflix or exploring the North Shore.