As part of National Volunteer Week (April 24-30, 2022), NVRC is showcasing some of the wonderful volunteers who donate their time, energy and compassion to make our programs hum, as well as what volunteering means for them. Today, we are celebrating NVRC volunteer Bennett, who volunteers for spring and summer camps.
Meet Bennett, camp volunteer
Born in Toronto, Bennett and his family moved to North Vancouver when he was a toddler. Having grown up in North Vancouver, he feels at home in the trails, mountains and fresh air, "I love spending time in nature." Bennett also loves camp, music and art. From the ages of 5-10, he remembers enjoying summer and winter camps at NVRC. "They were always so much fun," he says, which is how he decided to return as a volunteer.
Currently in grade 9, Bennett is cheerful to be back in school again. He says, "Covid threw a wrench in the works for two years but we're back." He prefers in-person learning and being connected to people. His extracurricular activities include musical theatre and "all the arts."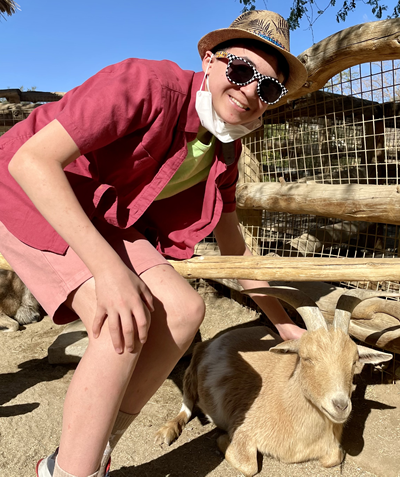 A big fan of music, Bennett plays marimba in his school's Marimba Group. They will be putting on a free public concert at the Shipyards (foot of Lonsdale Avenue) on May 15th – drop by for some delightful music!
In 2019, Bennett signed up for NVRC's Preteen Youth Leadership program. The program provides youth ages 12-13 with volunteering protocols, communication and leadership skills needed to volunteer for NVRC. Due to the pandemic, Bennett was not able to apply his training until last summer. Then he volunteered for several weeklong camps for kids. "We had so much fun!" he says. "The games are great – they are well-organized and come together nicely. The crafts are fun too, like making art by blowing paint through straws. The kids get pretty creative. One of my groups named themselves The Forest Chickens and so we made art signs for that."
This spring break, Bennett volunteered for Camp Harry Jerome, where, he learned the skill of flexibility and how to adapt in the moment to suit campers. "For example, if we planned soccer for the time but most of the kids want to play hockey, then we switch to hockey." A recent highlight for Bennett was when one of the campers said to him, "'This is my favourite camp ever!' It felt really nice to be a part of that." 
Bennett is already looking forward to helping out again, "I've carved out some time for volunteering this summer." 
When asked what he enjoys about volunteering, he says, "It's really fun. You get to hang out with other kids, help organize games, do crafts with them. You do need to have a bit of patience with the younger kids, but when you see smiles on their faces, it makes you happy. Until you actually do it, you don't realize that by helping other kids have fun, you're having fun too. It's hard to put into words, but if you put some time into it, I think you come out a better person."
NVRC couldn't agree more. On behalf of the staff and all the happy campers, thank you so much for your contributions, Bennett!
For information about volunteering at NVRC, please visit our website. Volunteering is an incredible way to build confidence and practical, employable skills while giving back to the community. NVRC provides the training and support to be successful.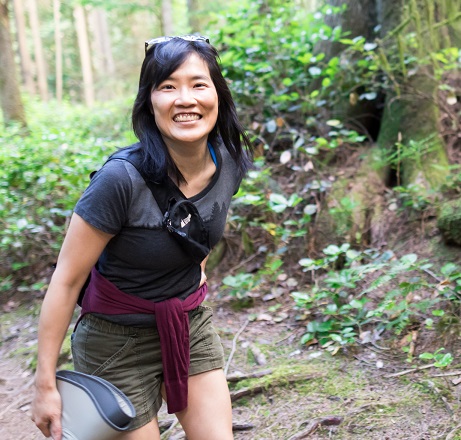 Wiley Ho.
A long-time North Vancouver resident, Wiley works as a technical writer and is the current newsletter editor for the North Shore Writers' Association. She spends her free time reading, hiking and discovering new things to try at North Vancouver Recreation & Culture!