Get ready, registration for NVRC Summer Camps starts on May 19th! With full day and part day camps offering inclusive, stimulating, and varied activities, there is a fit for just about every child and family. Many campers return year after year. As one happy camper explains, "I like going on adventures every day!" 
Preparations leading up to summer camp
NVRC summer camps are designed to nurture and develop the personal, physical, social and leadership skills of growing minds and bodies. Every camper is guided by these key values: respect of self and others, personal responsibility, resilience, and fun! 
A great deal of care and consideration go into the planning of camp programs, including activity selection and camp leader training. And, since spring 2020, an additional challenge has been added: keeping community members and staff safe during a pandemic. NVRC adheres strictly to provincial public health guidelines. Safety protocols and procedures have been implemented at every facility and are constantly reviewed and updated per the latest provincial guidelines. The number of campers allowed per group has been decreased with camper to leader ratio at 1:8 or 1:9, depending on age group. 
Amanda Dickson and Kristen Buchanan are Recreational Programmers at NVRC who bring not only planning expertise but passion to their work. Both are former camp leaders who love camp. They work closely with camp leaders to train and coach them throughout camp season, checking in with them daily to provide added support when needed.
"We've definitely had to keep adapting," says Amanda, who is based at Ron Andrews. With over ten years of experience in community events planning, she says she is learning all the time. "Since last summer, we've had to continually make and implement new changes to keep our programs safe. We've pivoted from what camps used to be to what camps need to be. NVRC camps are a very safe place for kids to play." 
"Everyone has been incredible – the camp leaders, the kids, the parents," says Kristen, who is based at Harry Jerome, "even with PPE and masks on, the camp leaders and kids really connect with each other. I love to see them have fun together. There is so much resilience in our community." Her advice to any kids or families unsure about camp is to start with a Part Day Specialty Camp, saying, "They usually want to come back."
In spite of ongoing challenges to meet ever-evolving public health guidelines, NVRC staff take the bumps in stride. Amanda and Kristen say it's worth it when they overhear the kids at the end of the day telling their parents how much fun they had and the friends they made. Both express their deep appreciation for working with, and for, community. Amanda sums it up by saying, "The job can be very challenging but the work is very rewarding."
What returning campers and parents are saying
Seven-year-old Laina Wissell is a seasoned, happy camper. She has been enjoying camps since she was a preschooler. For Spring Break she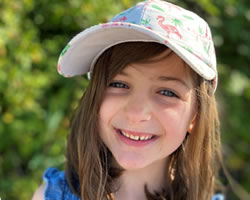 was at Lynn Valley's Spring Camp and last summer she joined the Outdoor Camp at Loutet Park, where she is keen to return this year. Laina explains why she loves camp: "I like going on adventures every day. (Last year) we went to the park with water balloons and had a water fight. It was really fun!" 
Laina's mother Emily Wissell describes NVRC camps as safe, well-run and welcoming. "The daily check-in process is easy and the health and safety protocols work. It's great to see the kids play and socialize, especially right now. It gives them a sense of normalcy. The camp leaders are excellent. The activities they do are simple yet effective for the children. The camps are fantastic."
Eight-year-old Sophia Vakilinia and her father Abtin Vakilinia know all about the many programs and facilities of NVRC. Sophia has been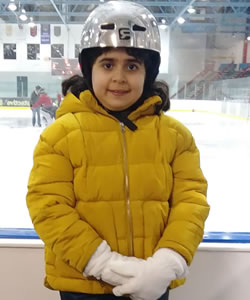 enrolled in NVRC programs since she was 4, learning to swim, skate, dance, play badminton, soccer, and music at different community recreation centres across North Vancouver. She has enjoyed numerous Winter, Spring and Summer Camps. 
"We love NVRC," says Abtin. "My daughter and I are here almost every day. The facilities are great and very safe. The staff are great and treat everyone the same. It's like our second home or my other office." Abtin, who is a single parent, often drops Sophia off for an activity at NVRC and continues to work while he waits for his daughter. Abtin jokes, "After 3pm, I work at NVRC." 
Abtin remembers opening up the Leisure Guide about four years ago and going through the guide with Sophia who wanted to try everything. Her eagerness continues to the present day. "NVRC classes are really fun," Sophia says. "The camps are really fun too. You can do art and try a lot of different things." Having made many friends over the years, Sophia says she is looking forward to camp again this summer. When asked if she might consider becoming a camp leader herself one day, Sophia replies with an enthusiastic giggle, "Yes!"
How to choose the right camp for your child
NVRC recommends that you work with your child to find the best camp for them this summer. Here is a useful CHECKLIST: How to Choose a Summer Camp for Your Child. 
Parents are invited to contact the NVRC with any questions. Please call your local community recreation centre directly and ask to speak to a programmer. 
Inclusivity and access are guiding principles behind the summer camps. NVRC welcomes children with disabilities, support needs, as well as private support workers. A dedicated Inclusion Programmer is available for questions at 604.983.6415 or summersupport@nvrc.ca.
Families requiring financial assistance are invited to visit our website: https://www.nvrc.ca/about-us/financial-assistance-grants
Full Day Camps – Indoor/Outdoor
These fun-filled camps take advantage of indoor amenities as well as lots of activities outside.
 
Camp Delbrook
Camp Harry Jerome
Camp Lynn Valley
 
851 West Queens Road
123 23rd Street E
3590 Mountain Highway
 
5-6yrs
MF 9am-3pm
6-9yrs
M-F 8:45am-4:15pm
6-9yrs
M-F 8:45am-4:15pm
6-12yrs
M-Tu & W,F
8:45am-4:15pm
5-6yrs
M-F 9am-3pm
Registration Fee
$214
$234.50
$234.50
X
$214
4 Day Week
$171.20
$187.60
$187.60
X
$171.20
2 Day Week
X
X
X
$93.80
X
Walking Trips
✔
✔
✔
✔
✔
Opening Week
Jul 5-9
Jul 5-9
Jul 5-9
Jun 28-29
Jul 5-9
Closing Week
Aug 30-Sep 3
Aug 30-Sep 3
Aug 30-Sep 3
Jun 30-Jul 2
Aug 30-Sep 3
Campers must be the age advertised by Dec 31 of this year.
Full Day Camps – Outdoor (all weather)
These action-packed camps will take place in local parks and surrounding neighbourhoods – rain or shine! 
Times: 8:45am - 4:15pm
5 Day Week Fee: $234.50
4 Day Week Fee: $187.60
 
Camp Karen Magnussen
Camp Lynn Valley
Camp Loutet Park
Camp Myrtle Park
Camp Princess Park
 
2300 Kirkstone Rd
Mountain Hwy & Frederick Rd
South
Rufus Ave & 14th St E
North
Rufus Ave & 17th St E
Caledonia Ave & Cove Cliff Rd
Princess park Ave
 
6-9yrs
9-12yrs
6-9yrs
9-12yrs
6-9yrs
9-12yrs
9-12yrs
Walking Trips
✔
✔
✔
✔
✔
✔
✔
Occasional Indoor Opportunities
✔
✔
X
✔
X
X
✔
Opening Week
Jul 5-9
Jul 5-9
Jul 5-9
Jul 5-9
Jul 5-9
Jul 5-9
Jul 5-9
Closing Week
Aug 30 - Sep 3
Aug 30 - Sep 3
Aug 23-27
Aug 23-27
Aug 30 - Sep 3
Aug 30 - Sep 3
Aug 30 - Sep 3
Campers must be the age advertised by Dec 31 of this year.
 
Part Day Specialty Camps  
Try something new at these part day specialty camps for ages 2 to 15.
 
Delbrook
Harry Jerome
John Braithwaite
Karen Magnussen 
Parkgate 
Ron Andrews

EARLY YEARS 2-5YRS

Arts Dance
X
✔
X
X
X
✔
Arts Visual
✔
✔
✔
X
X
X
Learn & Play
✔
✔
X
X
X
✔
Sport
X
X
✔
✔
✔
X

SCHOOL AGE 5-12YRS

Arts Dance
X
✔
X
X
X
✔
Arts Performing
X
✔
X
X
X
✔
Arts Pottery
✔
X
X
X
✔
X
Arts Visual
✔
✔
✔
X
✔
X
Certificate & Leadership
✔
✔
✔
X
✔
X
Racquet Sports
X
X
✔
✔
X
X
Sport
X
✔
✔
✔
✔
X

YOUTH 12-15YRS

Active
X
✔
X
X
X
X
Arts Visual
X
X
✔
X
X
X
Certificate & Leadership
✔
X
X
X
X
X
Racquet Sports
X
X
✔
X
X
X
Registration begins May 19th at 9am 
For more details about summer camp, check out the digital Summer 2021 Leisure Guide (pp. 20-23)
 
New members, sign up here:.
Existing members, register here.
Happy camping!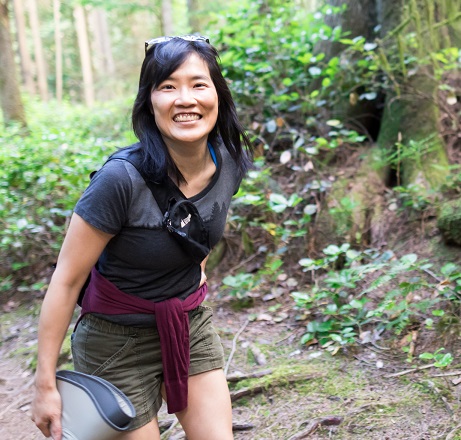 Wiley Ho.
A long-time North Vancouver resident, Wiley works as a technical writer and is the current newsletter editor for the North Shore Writers' Association. She spends her free time reading, hiking and discovering new things to try at North Vancouver Recreation & Culture!