Think back to your childhood and playing tag.  Maybe you and your friends amused yourself at recess, in the snow or during the sizzling summer months.  Remember how someone was It and chased players to make someone else It?  Did it ever occur to you (or your parents) that it was good for you? Probably not.  Well, it was-- and still is-- a great game for building physical literacy in children.  In fact, a game of tag helps kids learn fundamental movement and sports skills that can encourage them to stay active for life. 
Here are a few reasons why tag is great:
It helps develop a variety of physical skills including movement, agility, balance, coordination and spatial awareness.  Kids can acquire these abilities through play.
The game can be played during unstructured time and pretty much anywhere.  Kids don't need equipment like racquets, nets, sticks or even chalk to draw lines.  They just need a bit of space.
Tag works for a variety of ages and abilities.  Toddlers can learn the concept from their parents, but older kids can take it to the next level.  Savvy players can add new rules, strategize ways for not getting tagged, and vary the mechanisms for getting freed.
It's easily modified depending on where you are.  Play freeze tag on a baseball diamond, soccer ball tag in a field or water tag in a pool. There are lots of options.
The game lets everyone participate at the same time.  No one is required to sit on the sidelines and wait for their turn.  It's quick moving and inclusive-- often the one who was "out" can get back in the game.
Tag teaches fair play and sportsmanship.  As with many sports, it does have an educational aspect for children.  And even though there is generally no score or winner, kids must learn to play courteously and honestly. 
It can be good workout.  With bodies moving and blood pumping, it can set the stage for a healthier heart and stronger muscles for kids.  
The game can help kids learn better. Since brain research shows that active kids do learn better at school, a game of tag at recess can help kids absorb lessons later in the classroom.  This is good for students and teachers.
Tag is fun!  Ever watch kids play a game of tag?  They're usually smiling.  
See the benefits of tag? Okay then, you're It!
To learn more about physical literacy and North Vancouver organizations dedicated to promoting it, visit the
PL4U website
.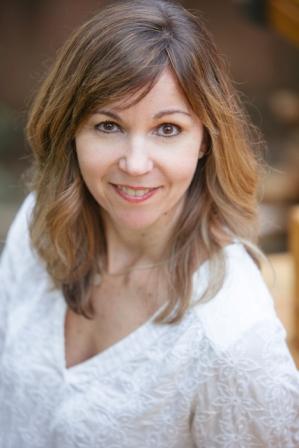 Kari is one of NVRC's bloggers and is also a busy and active North Van mom with three boys who all play hockey. 
A graduate of UBC and BCIT, she's worked in marketing and communications and now is spending more time pursuing her passion for words through storytelling and creating online content.
She is an active volunteer who loves home décor, travel, health and wellness  and watching her kids play sports.  When she's not working at her computer, she can usually be found watching Netflix or exploring the North Shore.