Why is healthy eating paramount to good health? 
There are innumerable health claims about food. It seems like every year there is a new superfood – kale, quinoa, eggs, chocolate. Then the counterclaims follow – new studies crop up with opposite health claims – resulting in confusion. Ironically, since the advent of food science (applied science devoted to the study of food) over the last century, the Western diet has deteriorated as rates of obesity and chronic illnesses, such as diabetes and heart disease, have skyrocketed. 
It can be hard to know just what to put into our bodies. 
Getting back to real food
I recently read Michael Pollan's book In Defense of Food. In it I found some useful and balanced advice that was clear and concise. Pollan points to the big culprits to healthy eating: overemphasis on nutrients rather than foods, extreme diets that simply don't work long term and erosion of the shared eating experience (e.g. eating in front of a screen, eating on the run or eating alone). 
Pollan sums up his exhaustive research on the food industry and what we should eat in a simple eater's manifesto: Eat (real) food. Not too much. Mostly plants. 
He also offers these easy rules to follow:
If your grandmother wouldn't recognize it as food, don't eat it.
Eat unrefined food. If it has more than five ingredients in it, avoid it.
If it makes lengthy health claims, don't buy it. 
Avoid dining alone.
Appreciate your food and be mindful of what and how much you eat.
The message is as simple as the diet we should eat. His advice appeals to common sense. Why over-complicate things? In fact, we need to go back to basic foods as much as possible. We don't need to analyze every calorie or nutrient in our foods – we just need to choose real, unrefined foods as much as possible and not overeat. 
The 2019 Canada Food Guide
The recently released Canada Food Guide also recommends eating natural foods with heavy emphasis on plants. It has done away with the four food groups. Instead, it now recommends simply eating a variety of healthy foods every day. The rainbow graphic has been replaced with a healthy eating plate, namely: 
½ plate of vegetables and fruits (aim for colour and variety)
¼ plate of whole grains (whole grains have less impact on blood sugar and insulin than refined carbohydrates)
¼ plate of protein (limit red meat and avoid processed meats)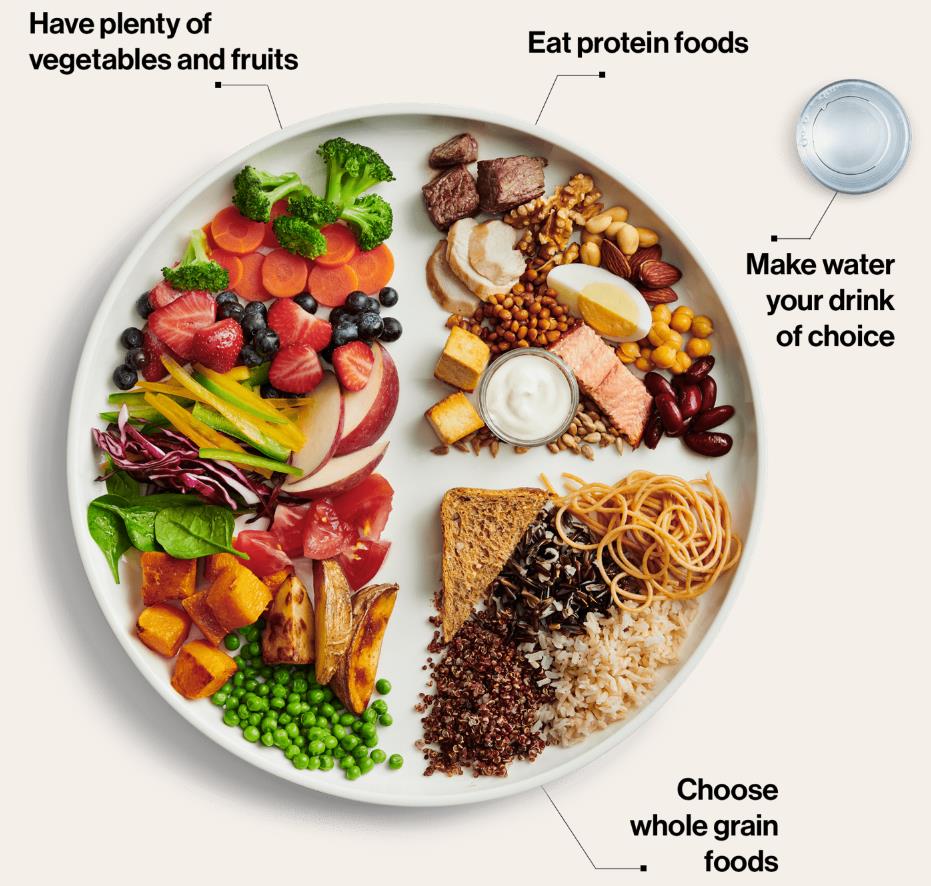 2019 Canada Food Guide, published by Government of Canada
 
Dairy is almost completely excluded. Instead of milk, the drink of choice is now water. Avoid sugary beverages, including juice, because they contribute a lot of empty calories and spike blood sugar. Consume alcohol in moderation. Portion size should be appropriate to a person's gender, size and activity level.
The guide also provides tips for healthy eating, meal planning, shopping on a budget, healthy snacks and recipes for breakfast, lunch and dinner.
NVRC fitness staff can help with questions on nutrition
If you have questions about your diet and physical health, you can talk to a Fitness Centre Supervisor at your community recreation centre. They would be happy to give you some pointers!
Sources:
Pollan, Michael: In Defense of Food. The Penguin Press, 2008 (available at North Van libraries)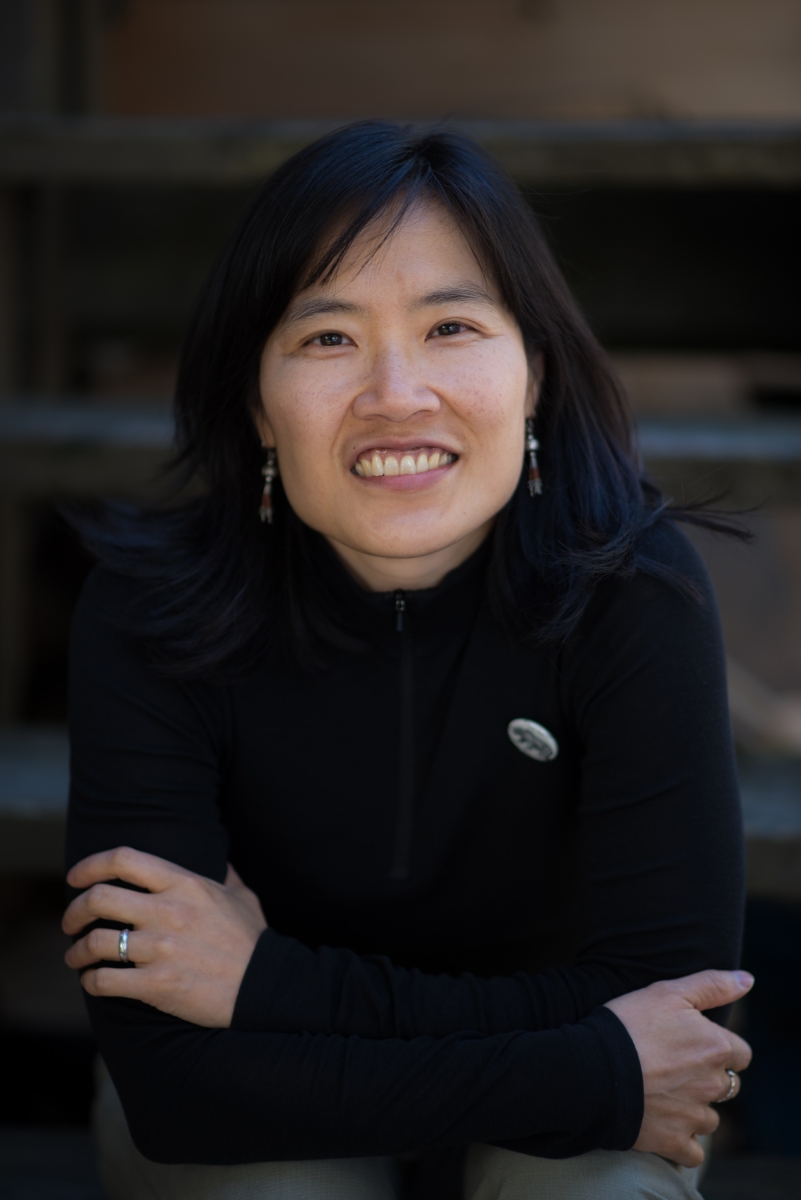 Wiley H.
Wiley is a long-time North Vancouver resident. She works as a technical writer and is the current newsletter editor for the North Shore Writers' Association. She spends her free time feeding her twin passions of creative writing and hiking. She recently discovered a potential third passion - the pottery studio at the Delbrook Community Recreation Centre.