Mark your calendar for a thrilling evening on Thursday, November 1st, 2018!
Whether you are looking for great entertainment or simply want to live vicariously for a couple of hours, the upcoming Gutsy Girls Adventure Film Tour at Centennial Theatre is sure to satisfy!
Tour is sure to satisfy!
The women's movement has come a long way in Canada. It's only been one hundred years since Canadian women were given the right to vote in 1918. Since that time women have progressed in leaps and bounds politically, socially and personally. Instead of having to be accompanied out of doors like our foremothers a century ago, women now adventure solo all over the world. 
Today's girls are not held back by notions of traditional gender roles; they define themselves. Gone is the rule book on what it means to be a proper lady. If you ask a young woman today what limits them, she would likely say limits are self-imposed. This generation subscribes to the idea that the one true responsibility in life is fulfilling one's potential. And, adventure is a huge test of that potential. 
In the hourlong compilation of short films, you will witness how women challenge their incredible skills and audacity in various sports, including biking, climbing, slack-lining, surfing and back country skiing. Afterwards, you will be treated to a panel discussion with inspiring women who use their physical gifts to help others in need. Each of these women believes in purposeful play, where physical movement and discipline define their leadership.
Gutsy Girls Film Tour
The aim of the Gutsy Girls Adventure Film Tour is to connect like-minded women and build a community of supportive adventurous women. By showcasing and celebrating the female adventurous spirit they hope to make women in the outdoors more visible.
Touring annually the Gutsy Girls Adventure Film Tour screens the most inspirational, heartwarming and entertaining films celebrating women in adventure from independent filmmakers around the globe.
The Gutsy Girls Adventure Film Tour includes a unique selection of films of varying lengths and styles covering topics relevant to women in the outdoors who aren't afraid to get dirty in their pursuit of adventure. 
Get your tickets!
"You have nothing to lose and a world to see." 
Get your tickets to this one-night extravaganza on Thursday, November 1st, 2018 at 7pm. Purchase tickets online now. Tickets are $20 (general admission). Groups of 10 or more are $17.00 per ticket - call the box office at 604-984-4484 to book your group.
Doors to the Centennial Theatre will open at 6pm with the show starting at 7pm sharp. Arrive early and check out the "One Girl Can" fundraiser sponsored by the Lioness Club which will feature great prizes! 
This event is for all ages and genders. The audience and stage will merge into one community to celebrate the physical power of girls and women.  For more information visit their website.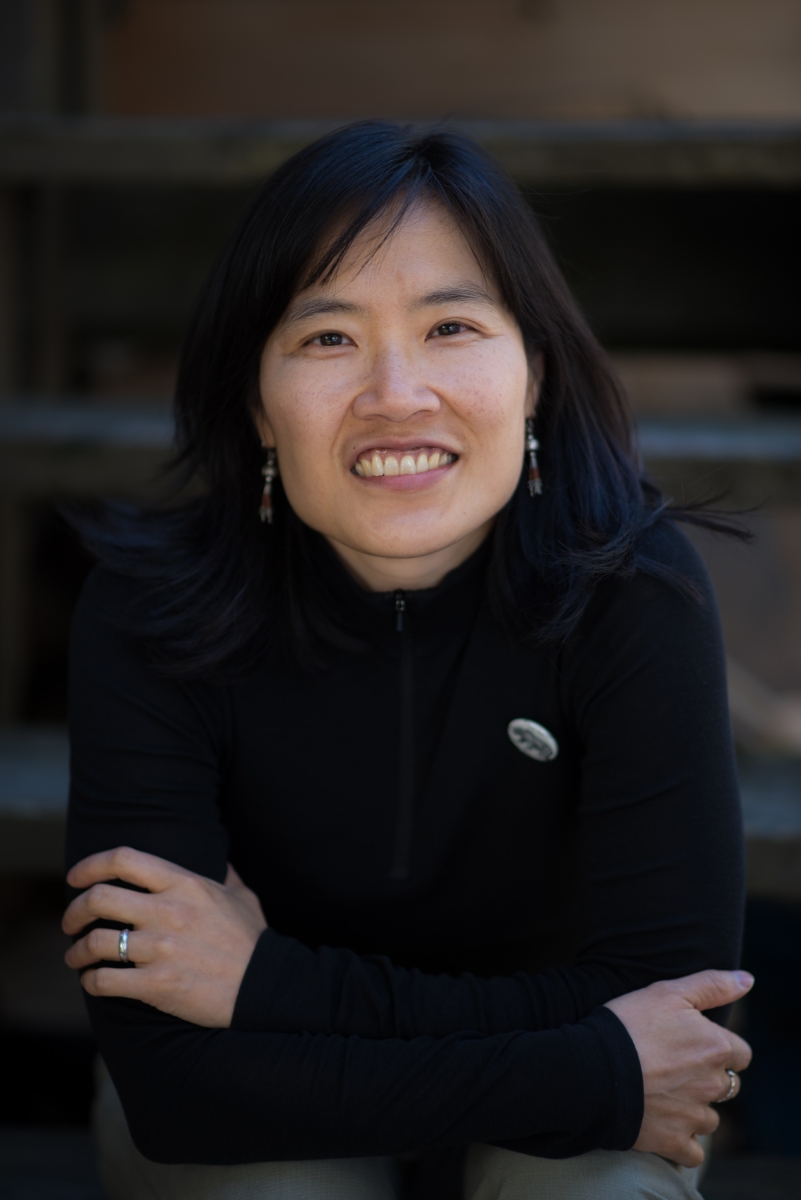 Wiley H.
Wiley is a long-time North Vancouver resident. She works as a technical writer and is the current newsletter editor for the North Shore Writers' Association. She spends her free time feeding her twin passions of creative writing and hiking. She recently discovered a potential third passion - the pottery studio at the Delbrook Community Recreation Centre.