The Lunar New Year is referred to by different names. In China it is Chunjie or Spring Festival, in Korea Seollal, in Vietnam Tết Nguyên Đán, in Tibet Losar. Masses of people travel from the cities to their home towns to be with family, resulting in the world's largest annual human migration.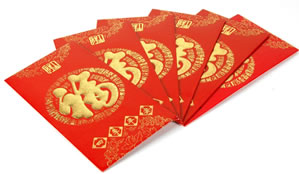 Normally, I would either be traveling to Taiwan to be with my parents or planning a big dinner here in town with my extended family. This year, because of the global pandemic, things will have to be different. It is the year of the hardworking ox, so I'm drawing inspiration from this noble animal to preserve my cultural tradition. I'm determined to celebrate the lunar new year – with a few modifications! 
Traditions typically include house cleaning, red decorations and clothing, red pockets, a big family dinner, fireworks, and community celebration.
Ritual house cleaning "sweeping of the grounds"
About a week before the new year, the standard ritual is for a thorough and deep cleaning of the house, both inside and out, as a way to sweep out the old luck and usher in new good luck. Since not even COVID can destroy this ritual, I'm pulling out the broom and vacuum!
Red, red, red
According to legend, a mythical beast called the Nian would come during the Spring Festival and eat villagers, until it was discovered that it was scared of the colour red and loud noises. So, began the tradition of decorating the house with red, wearing red and setting off firecrackers!
Today, the tradition carries on with the hanging of red lanterns, decorating with red scrolls, wearing red clothing and giving red pockets of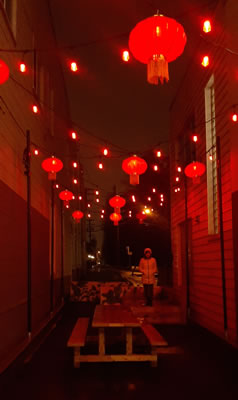 small amounts of cash to younger members of the family. What better way to banish the dreary grey outside than to put on some cheery red and share some prosperity? 
The City of North Vancouver is helping to mark the tradition with beautiful bright red lanterns at Living Lane, a pocket plaza in Lower Lonsdale at 130 Lonsdale Avenue – go check it out!
Fireworks
Fireworks are a huge part of Lunar New Year celebrations to scare off evil spirits, with firecrackers being set off outside the house and fireworks lighting up the sky at midnight. Since fireworks are not permitted here, noisemakers and chimes make great substitutes. I've recently discovered popping bubble wrap makes a loud and satisfying racket! 
Traditional foods
As with all great festivals, food is an all-important highlight. Common and symbolic dishes include whole fish and jiaozi dumplings (prosperity), glutinous rice cake (togetherness), long noodles (happiness and longevity) and oranges (fullness and health). I've got a bag of oranges and dumpling-making ingredients all ready.
Family Dinner
The most important ritual for Lunar New Year is the family union dinner, which features a multi-course meal with the whole family, lots of laugher around the table, followed by games of cards and more socializing. 
I must admit I was feeling blue about not being able to hold a big family dinner this year. Then I got to thinking about how to be creatively together while physically apart. The essence of this holiday is so much about togetherness and bounty. So, I came up with an evening of making Jiaozi dumplings over video chat!
Dumpling wrapping takes time and is the perfect casual, hands-busy activity, while we chat and catch up with each other. The plan is for separate households of my extended family to make dumplings together over Zoom. 
Homemade jiaozi dumplings taste amazing and is easy to make by big and little hands! If you're interested to give it a try, I've included my family recipe below!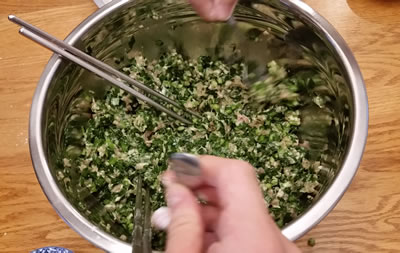 Jiaozi Chinese Dumpling recipe:
3 lbs green vegetables, such as cabbage, Chinese chives and baby bok choy
1½ lbs ground pork 
2/3 cup rice wine
½ cup oil
3 TBS sesame oil
3 TBS soy sauce
¼ tsp white pepper
3 packages of dumpling wrappers (available in vegetable section of most grocery stores) 
In a large bowl, place all ingredients (except wrappers) and mix well. 
Wrap your dumplings – place one tablespoon of filling at the centre of a wrapper, dab the edge of the wrapper with cold water, and squeeze together, leaving no gaps. That's it! Repeat until all the wrappers are gone. Here's a tutorial.
Cook your dumplings – boil or pan fry in a non-stick pan for 5 minutes. Enjoy with dipping sauce!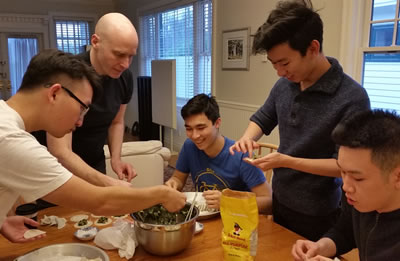 Dipping sauce – it's all about the sauce! 
Combine the first three ingredients in a bowl and incrementally add the sauces and sesame oil to taste. 
2 cloves of garlic, minced
Green onion, sliced thin
Red chillies, sliced (optional)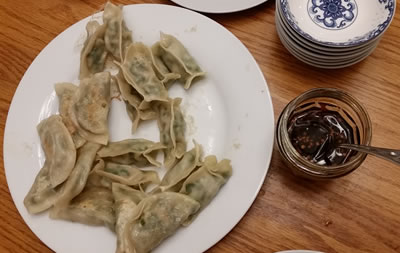 Soy sauce
Black vinegar
Sesame oil
Community celebrations and parade
For almost five decades, the Chinese community and various cultural organizations and sponsors have come together in Metro Vancouver to put on spectacular events, including the Chinatown Spring Festival Parade, street fairs, cultural performances and family crafts events in shopping centres and libraries. This year, most events are suspended or pending, but you can watch for updates here: Chinese New Year in Vancouver | Vancouver's Best Places
The Chinese Zodiac – find your sign!
Based on the lunar calendar, the Chinese zodiac is made up of 12 animals, each animal with its own unique characteristics and varying compatibilities with other animal signs. Like western astrology, it's fun to know your sign. Find yours here: Chinese zodiac - Wikipedia
2021 is the Year of the Ox, an animal sign associated with industriousness and toughness. The qualities of hard work and resiliency feel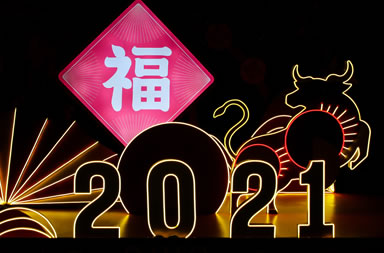 especially appropriate today, as we must all push forward with fortitude and determination. 
I wish everyone a happy and safe lunar new year! In Mandarin, Xin Nian Kuai-Le!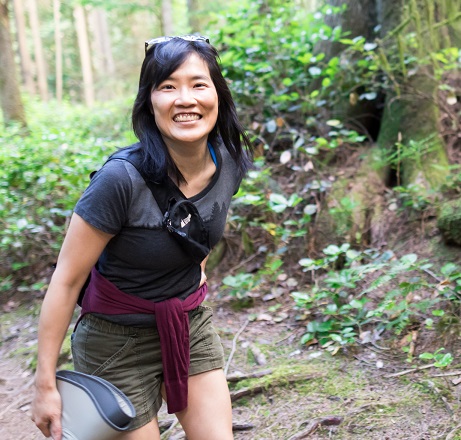 Wiley Ho.
A long-time North Vancouver resident, Wiley works as a technical writer and is the current newsletter editor for the North Shore Writers' Association. She spends her free time reading, hiking and discovering new things to try at North Vancouver Recreation & Culture!