New Year x 4
Don't you love celebrations? I do! And that's what I love about North Vancouver: after kicking off the Jewish New Year last September, I raised a glass on December 31, wished the kids Gung Hay Fat Choi in February and this week, we're learning about Nowruz! Our community rocks.
Learning from friends
As you probably know, Nowruz is the Persian New Year, which is celebrated every spring. I only learned about Nowruz after immigrating to Canada. To learn more about it, I talked to my friend Anahita. We met over neighbouring stalls at an artisan fair some time ago (you may know her as the GoGo Bags lady). 
Ancient traditions
Anahita explained to me that "Nowruz dates back to 3000 year before Christ, to the ancient religion of Zoroastrianism, in Iran. Today Nowruz is celebrated widely among many different cultures and religions."   
Nowruz is celebrated for thirteen days, starting at the equinox. It means "new day," and recognises when the earth begins its next trip around the sun.  Having said that, the preparations start a few weeks before the equinox. That is when families do "a thorough spring-cleaning to welcome the spring to our house. We call it "khouneh tekoonu" which literally means "house shaking." I find it interesting to see how spring cleaning is a part of so many cultures.
A special table
During Nowruz, a special table setting is arranged. It's called haft seen, and it needs to include seven items, which start with the "s" sound in Farsi.  You've probably seen these around town: gorgeous settings of flowers, art and food. Each one stands for one of the following attributes, Anahita told me. "Re-birth, Health, Affluence, Love, Beauty, Sunrise and Patience."  It's not exactly the same in every household, Anahita explained.  Like celebrations in many cultures, "every family has their own tradition, but the main symbols remains the same in all of them." 
Time for the treats!
Then comes the food: Norooz cookies, coloured eggs, and wheat grass, which is grown in the house. The food is my favourite part of cultural celebrations too, so I can relate to Anahita's excitement about baking chickpea cookies every year. "This year I was blessed to do it with my mom and my daughter. Three generations baking cookies for Nowruz together!"
Cleansing the home
Once everything is prepared, the celebration begins as the family gathers around the haft seen for the count down to the New Year.  At zero, says Anahita, there are plenty of congratulaions and rose water candy; it's the first thing you eat in the new year. "In our home we burn a little bit of sage to create a nice smell and good energy, cleansing our house."
Next, everybody says a little prayer.  That's when the holy book is opened to reveal a small amount of money, "as a blessing for the year ahead. The kids love that! It's like a surprise allowance. Then we exchange gifts."  Gifts are exchanged among the extended family, explained Anahita. "It's something the kids look forward to all year."
Sharing our love
The moment of the equinox is called, "Sal Tahvil."  After "Sal Tahvil," the phone starts to ring with new year wishes from the whole family! Over the next twelve days, there are plenty of visits. It's important to host people who have invited you to their homes, says Anahita. "It's a fun ritual. You get to visit everyone you know at least twice within the 12 days of Nowruz. We are blessed to have our families here, but of course it doesn't stop with just the family. Friends have "eid didani" too (that's what we call the visits)." These visits are packed with candy, cookies, fruit and tea. Sometimes the partying goes on until dinnertime.
On the thirteenth day, the haft seen is taken down. This is called "sizdah bedar." The wheat grass is taken out to be composted and it's a day for picnicking and enjoying nature. "Friends and family gather outdoors with food and games and spend some quality time before they start the New Year."
What does it mean?
I asked Anahita what kinds of feelings come with the new year. She described "joy, rebirth, new beginnings" and a connection with nature. She qualified that "Nowruz doesn't feel the same as it felt in Iran, since it's not the main celebration here in Canada. But I still have the same feeling when I enter an Iranian shop around the Nowruz time and notice the smell of Hyacinths and the feeling of spring and new beginnings. Having a Hyacinth plant indoors a few weeks before, fills my heart with the excitement of Nowruz."
Richer in spirit
When you're raising your kids in a new country, it can be a delicate balance. That's why these celebrations are so important to us as parents. Anahita described it like this: "Nowruz keeps me aligned with who I was, where I came from, where I live now, and who I am now. I am richer inside by practicing different celebrations and cultures while still staying true to myself, my roots and my own culture."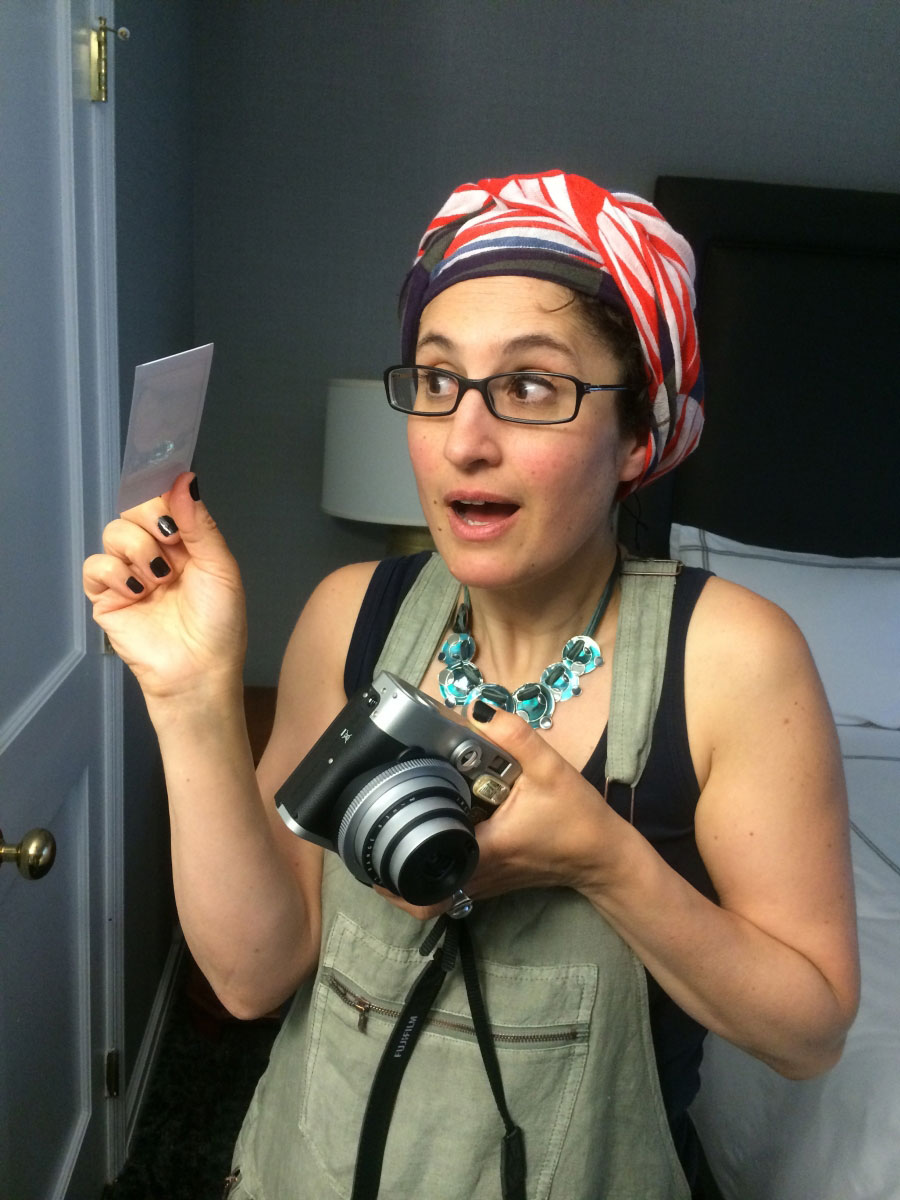 Shula K.
Shula is a writer, broadcaster and artist. Her writing has appeared in  the Globe and Mail, the Guardian Newspaper (UK) and on national CBC radio. These days you can hear her on Roundhouse Radio 98.3FM in Vancouver and read her articles in the Jewish Independent, where she is a regular contributor. Shula lives in Lynn Valley with her husband and two boys.