Summer is the time of year for backyard garden parties and family barbeques. Why not bring something healthy and simple like hummus as your contribution?  It goes great will all sorts of things! My favourite things to dip into hummus are fresh vegies (broccoli, bell peppers, celery, and carrots), fresh bread, and crackers!
Hummus, a traditionally Middle Eastern dish, is the perfect between meal snack. It is also said to be a metabolism stabilizer because it stabilizes your blood sugar with all the healthy fats. It is high protein, low sugar, and low fat making it a healthy way to fill you up. Hummus can also help lower your cholesterol. 
 
According to a study published by the Journal of Nutrition & Food Sciences, adults who ate chickpeas or hummus on a regular basis had a lower body mass index and waist circumference. Also in comparing to people who don't eat hummus, people were 53 percent less likely to be obese and  51 percent less likely to have elevated glucose levels.  And as if we didn't need another reason to love hummus, many oncologists also believe the healthy folates may reduce the risk on some cancers, specifically colon cancer. 
 
Enjoy this secret super food all summer long and then come fall your kids will love it so much they will be begging to have it packed in their lunches.
Here is an easy hummus recipe to get you started. 
INGREDIENTS
•
2 cups drained well-cooked or canned chickpeas, liquid reserved
•
1/2 cup tahini (sesame paste), optional, with some of its oil
•
1/4 cup extra-virgin olive oil, plus oil for drizzling
•
2 cloves garlic, peeled, or to taste
•
Salt and freshly ground black pepper to taste
•
1 tablespoon ground cumin or paprika, or to taste, plus a sprinkling for garnish
•
Juice of 1 lemon, plus more as needed
•
Chopped fresh parsley leaves for garnish
PREPARATION
1. Put everything except the garnish in a food processor and begin to process; add the chickpea liquid or water as needed to allow the machine to produce a smooth puree.
2. Taste and adjust the seasoning. Serve, drizzled with the olive oil and sprinkled with a bit more cumin or paprika and some parsley.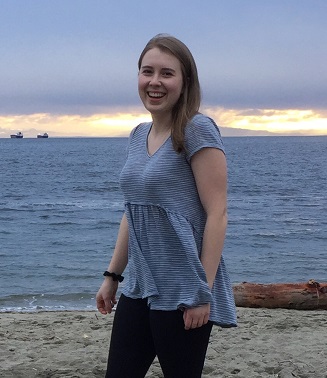 Cassie B. 
A native of North Vancouver, Cassie is in her final year of the Communications Program at Capilano University. While completing her degree, she has been working for 93.7 JRfm and 102.7 THE PEAK radio stations and been an active volunteer in her community.  Cassie loves living in Lynn Valley, surrounded by nature yet close to the City.