With just two shows left this season, time is running out to catch one of the popular Play, Pie &Pint productions at Centennial Theatre. This lunchtime theatre experience features performances from the fabulous Saxalamode - The Passionate Sax on March 28 and then the percussion-driven Brockton World Music Ensemble on May 23, 2018.
Here's why you have to give Play, Pie and Pint a try:
It's a cool concept
Play, Pie & Pint is a mid-week, mid-day show that includes a meal and a drink.  Originating in Glasgow Scotland in 2004, the concept was introduced to bring fresh audiences to the theatre during non-peak times and support the arts community.  Popular many places worldwide now, it's a friendly, economical and casual way of attending the theatre.  Our local version offers a short 50-minute one act show, followed by an "old school pub-like" lunch in the lobby. 
Great Performances
The first ever Centennial Theatre Play, Pie & Pint was held in January 2015 and it continues to provide memorable entertainment to audiences.  Popular performances earlier this year included the vintage vocal trio Beauty Shop Dolls and vocalist Cayla Brooke.
Coming this spring are two afternoons filled with rousing music. Saxalamode, a local acclaimed sax quartet who play everything from Jazz tunes to tangos, is first up in March.  And then the Brockton World Music Ensemble, Gold Medal winners at the International Student Music Festival at Carnegie Hall in 2017 (wow!), are all set to perform their special renditions of pop songs and traditional African music in May. 
You get a savoury pie and a pint!
After the show, theatre staff serve up pies and drinks in the lobby. The Aussie Pie Guy provides the delicious savoury pies. Just pre-order your beef, chicken or veggie pie when purchasing your ticket.  And of course, there's the pint component! Take your pick of a beer, a glass of wine or choose from a variety of non-alcoholic beverages.  (Bonus: show performers often pop-in to have lunch with the audience!)
How great is that?
To purchase tickets for Play, Pie & Pint featuring Saxalamode- The Passionate Sax on March 28, visit
here
.  For tickets to the Play, Pie & Pint featuring the Brockton World Music Ensemble on May 23, visit
here
.  Adult Pricing is $22 in advance and $25 at the door.  Show only is $15.  And if you have kids, check out the Play, Pie & ½ Pint (with pop) for $15.00.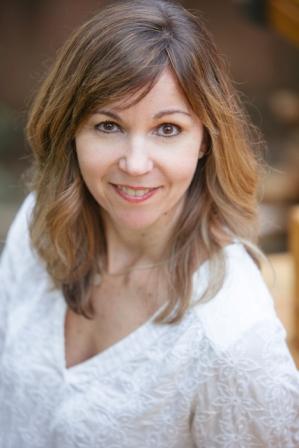 Kari is one of NVRC's bloggers and is also a busy and active North Van mom with three boys who all play hockey. 
A graduate of UBC and BCIT, she's worked in marketing and communications and now is spending more time pursuing her passion for words through storytelling and creating online content.
She is an active volunteer who loves home décor, travel, health and wellness  and watching her kids play sports.  When she's not working at her computer, she can usually be found watching Netflix or exploring the North Shore.