Image: Playful Blossoms by Esmie Gayo McLaren
Community Conversations Address Anti-Asian Racism
The North Shore attracts people from across Canada and around the world. For the past thirty years, Impact North Shore, previously known as the North Shore Multicultural Society, has been working to support im/migrants and newcomer settlement on the North Shore by breaking down barriers and creating opportunities for success.  
Operating on the traditional, unceded territory of the Coast Salish peoples – the Skwxwú7mesh Úxwumixw  (Squamish), səl̓ílwətaʔɬ/Selilwitulh (Tsleil Waututh) Nations and xʷməθkʷəy̓əm (Musqueam) First Nations, Impact North Shore also works to address intersecting issues of racism and colonialism, and build positive relationships between immigrant settlers and Indigenous peoples. Ultimately the driving vision behind Impact North Shore is a more equitable, inclusive community where everyone can thrive.
Community Commitment
"We're all about creating opportunities for success for immigrants through innovative services, information and support for newcomers," said Lorelei Phillips, Director of Community Innovation. "At the same time, we collaborate within our community to create a more welcoming and respectful environment. Our experience has shown that true change is achieved through the relationships we build
when we bring people together around shared priorities for equity, diversity and inclusion."  
Impact North Shore's North Shore Inclusion Partnership (NSIIP) has been bringing diverse community members together to discuss topics like belonging and inclusion as well as racism across the North Shore. NSIIP is a coalition of community agencies and institutions, including North Vancouver Recreation and Culture (NVRC), that collaborates to enhance newcomers' prospects for settling and integrating into the North Shore community. This November, they will be hosting Community Conversations focused on addressing the recent rise in anti-Asian racism. 
Conversations Connect and Support
"Since Covid-19, Anti-Asian racism has skyrocketed on the North Shore and around the world," explains Leila Meshgini, Equity, Diversity and Inclusion Coordinator for Impact North Shore. "We want to create a supportive space for Asian people in our community to connect and to tell us what they need during this difficult time." 
These virtual Community Conversations invite those who have experienced anti-Asian racism to come together virtually to share their feelings and stories in a supportive environment. It is also an opportunity for community members of Asian descent to make recommendations on how the community can work together to prevent anti-Asian racism and better support victims of hate on the North Shore. 
Safety and Respect for Everyone
 "We want to understand what would be helpful in the moment, but also strategies for prevention and follow-up resources," said Leila. "This is about long-term safety and respect." 
Information provided at these Community Conversations will inform the development of further strategies and programs addressing racism, xenophobia and hate in the community. This includes planning for an anti-Asian racism forum scheduled for February 2022 which will be open to everyone in the community.
November's Anti-Asian Racism Community Conversations are exclusively for people who identify as Asian, including those from East Asia, South Asia, Southeast Asia, Central Asia and Western Asia. 
"While we recognize the unique ethno-cultural identities, histories and legacies of racial violence, in using the broad geographic meaning of 'Asian' we hope to build connection and support across all Asian immigrant communities on the North Shore," said Leila. "This includes Chinese, Iranian, Filipino, Korean and many others." 
The Anti-Asian Racism Community Conversations will be held in English, Mandarin and Farsi, to encourage participation from as many people as possible. Click on the links below to register online.
For more information, contact Leila at: leilam@impactnorthshore.ca.  
We all benefit from the diversity of our citizens and our culturally rich community. These Community Conversations help improve our understanding and contribute to the creation of safer, more inclusive and equitable communities for everyone who lives here.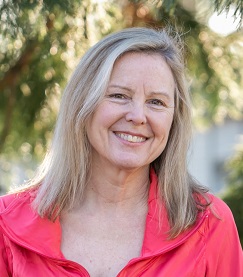 Michelle Perrault
A North Shore girl at heart, Michelle has fond memories of Saturday night skates at the NVRC ice rink (now Harry Jerome) and swimming lessons at William Griffin (now Delbrook) pool. More recently, she enjoys hiking and biking the trails of Mount Fromme and the Seymour watershed. She lives in Lynn Valley with her two adult children, two dogs and wonderful friends and neighbours.