The many health benefits of cultivating kindness.
"Life becomes easier and more beautiful when we can see the good in other people." 
― Roy T. Bennett, The Light in the Heart
As social creatures, we reciprocate like for like. When someone is nice to us, we tend to reflect that back. When we feel kindness, we also become more generous. The simplest indication of this social mirroring is facial expressions. When we see others smiling at us, our lips naturally curve upwards in response. 
 
We've all felt the benefits of kindness (we feel more optimistic about life, more positive about ourselves, happier, etc.), and the negativity of unkindness (we experience anger, hatred, resentment, etc.). Fleeting emotions aside, science now tells us being kind directly correlates to better health and longer life.
Benefits of Volunteerism and Good Deeds
Acts of kindness come in many different forms (see previous blog on
Random Acts of Kindness
), but they all have something in common: the spirit of helping others. In survey after survey of volunteers, people who give of themselves report greater levels of life satisfaction, sense of purpose and fewer physical ailments than those who do not.  
In a 2010 US study that surveyed a random group of 5,000 adults, the results were overwhelmingly in support for volunteerism. Of those who volunteered approximately 2 hours a week, 68% reported feeling physically healthier while 96% said it makes them happier.
According to Stephen Post, a professor of medicine at Stony Brook University in Long Island, New York, strong correlation exists between good deeds and mental and physical well-being. Benefits include:
Lower rates of diabetes, hypertension, insomnia, anxiety and depression
Deceleration of aging at the cellular level
Becoming more creative, flexible and open-minded
Research shows that:
Giving and a spirit of generosity are linked to both physical and mental well-being.
People focused too much on their own desires or troubles are not very happy.
Helping is a form of self-help when the giver has experienced the same problems as those receiving.
Volunteerism positively impacts mood and self-confidence.
For those who start volunteering at a young age, lifelong health benefits have been documented, including mood stability, sense of self-worth and purpose, and fewer morbidity factors such as obesity and addiction.
Altruism is linked to longevity.
The only caveat to helping others is that we don't take on too much at once and overwhelm ourselves! Dr. Post asserts, "After examining the many studies it is difficult to dismiss the idea that it's good to be good. The right 'dose' of good will vary from person to person and there is no detailed prescription for everyone, but the principle can be established scientifically."
The Golden Rule
It turns out the Golden Rule still rules. No matter where we're from or how old we are, we all want to be treated with kindness and respect. It is an axiom that transcends all cultural boundaries. How wonderful, then, that kindness towards others returns such health benefits to ourselves, by making us happier, healthier, more resilient and long-lived. Being kind seems to be the perfect – and perfectly simple – recipe to a good life.
Wiley H.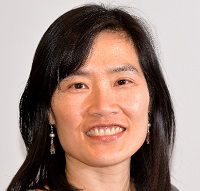 Wiley is a long-time North Vancouver resident. She works as a technical writer and is the current newsletter editor for the North Shore Writers' Association. She spends her free time feeding her twin passions of creative writing and hiking. She recently discovered a potential third passion - the pottery studio at the Delbrook Community Recreation Centre.