According to recent studies, we have another good reason to work out - it may ward off brain diseases like Alzheimer's.  
Individuals with dementia have a shrinkage in brain volume, but the progression can start years earlier with mild cognitive impairment. This can include memory loss problems like forgetting names, dates or phone numbers. However, people with diminishing cognitive skills might be able to slow down the process through regular exercise.  This is great news for Canada's aging population who want to continue to lead healthy, independent lives.
So what physical activities are beneficial for your brain?
Aerobic exercise
A Wake Forest School of Medicine study found that adults who engaged in aerobic activity maintained (or even increased) their brain volume and showed improvements on cognitive tests.  Even over just a six-month period, exercise contributed to better brain health. With evidence like this, health professionals recommend at least a half hour of moderate activity most days of the week.  Enjoy many kinds of activities like brisk walks, fitness classes, swimming or dancing, to get your heart pumping.
Weight training 
Other research from the Journal of the American Geriatrics Society shows a link between improved brain functioning and weight lifting for individuals 55+ who have mild cognitive impairment.  In the study, the stronger these men and women became, the more it benefitted their brains.
Engaging in resistance training at least two times a week, at a high intensity level, gives your brain the best advantage.  (If you're new to weight lifting, be sure to ask a trained fitness professional to show you the ropes.)
Did you know that with our aging population, close to one million Canadians are predicted to suffer from dementia by 2031?  And although dementia usually affects people over the age of 65, one in one thousand people in their 40s and 50s are diagnosed with Young Onset Dementia.  These are crushing numbers that affect sufferers, their families and our health care system.
So regardless of your age, it's important to be physically active.  Do it for your body and- as we now know- do it for your brain!
Ready to get active and boost your brain power?  North Vancouver Recreation and Culture provides a wide variety of fitness and strength training programs as well as personal training.  Check out Find a Program to get started.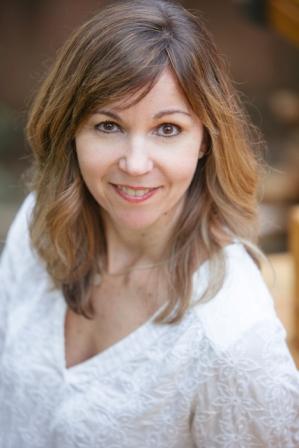 Kari is one of NVRC's bloggers and is also a busy and active North Van mom with three boys who all play hockey. 
A graduate of UBC and BCIT, she's worked in marketing and communications and now is spending more time pursuing her passion for words through storytelling and creating online content.
She is an active volunteer who loves home décor, travel, health and wellness  and watching her kids play sports.  When she's not working at her computer, she can usually be found watching Netflix or exploring the North Shore.