Registered dietician, Ellie Mackay, spoke to a packed room about Food And Mood at a recent free Health & Wellness Month event.
What is your comfort food?
Ellie Makay opened her talk at the Lynn Valley Village Community Room on January 26 with a question to the audience about our favourite comfort foods. She explained that "every food has an emotional response - nutrition is a science but eating is a behaviour."
How does food affect your mood?
When choosing foods that improve our moods, she said, it is important to be clear about why we are choosing them. Will this choice lead to better decisions, better life planning and self-care? Will it make us less reactive to our environments? Or will we still feel tired, cranky and dissatisfied? Forget weight loss and focus on mood, she said. It is a much better way to direct one's meal planning. 
I found it extremely enlightening, as I had not given much thought to the effect my meals were having on my decision making and planning skills, or my general feeling about the state of my world.  
Brain food
Ellie showed why some things really are "brain food," and showed - with straightforward explanations of our brain chemistry - how it is that certain foods simply help us to function better. 
Her presentation style was extremely engaging and often hilarious; she asked questions constantly to keep the audience involved and had no problem answering ours along the way. While there was enough science to keep me saying, "Aha!" it wasn't overwhelming in my pre-dinner fog. 
All in all, it was upbeat and encouraging with great handouts to bring home: illustrations of the food pyramid, the importance of the Mediterranean diet and boosting the amount of vegetables we consume. 
Ellie left us with some key points to take out:
•    Eat less saturated fat
•    Eat a range of whole grains – no need to demonise wheat!
•    Eat more fish, more vegetables and more fermented foods
•    Drink more water!
•    Introduce beans and lentils into your diet
•    Be a reluctant carnivore
•    "Eat like a robot. Regularly. Every four to six hours. With all the meals roughly same size."
•    Get 7-9 hours of sleep a night
Finally, being a foodie myself, I loved Ellie's quote from Hippocrates: "let food be thy medicine." What can I say I was raised on chicken soup.
Inspired by what I learned, I made some muffins with the kids. I used regular oats (not the quick kind) and doctored the recipe with cooked squash, frozen into an ice cube tray.
OATMEAL MUFFINS
Makes 12
1 cup rolled oats
1 cup yoghurt
3 squash cubes, defrosted
½ cup Canadian canola oil (instead of butter)
½ cup dark brown sugar
1 egg
1 cup flour (can use gluten-free, or a blend)
1 tsp baking powder
½ tsp baking soda
¼ tsp salt
¼ cup mini vegan chocolate chips
Mix the oats and yoghurt first. Let the mixture sit for an hour. Mix remainder of dry ingredients together.
Then alternate wet and dry ingredients until just blended. Add chocolate chips. Bake for 20 minutes at 400.
If you make the muffins, be sure to leave me a comment on my blog, I was just cooking.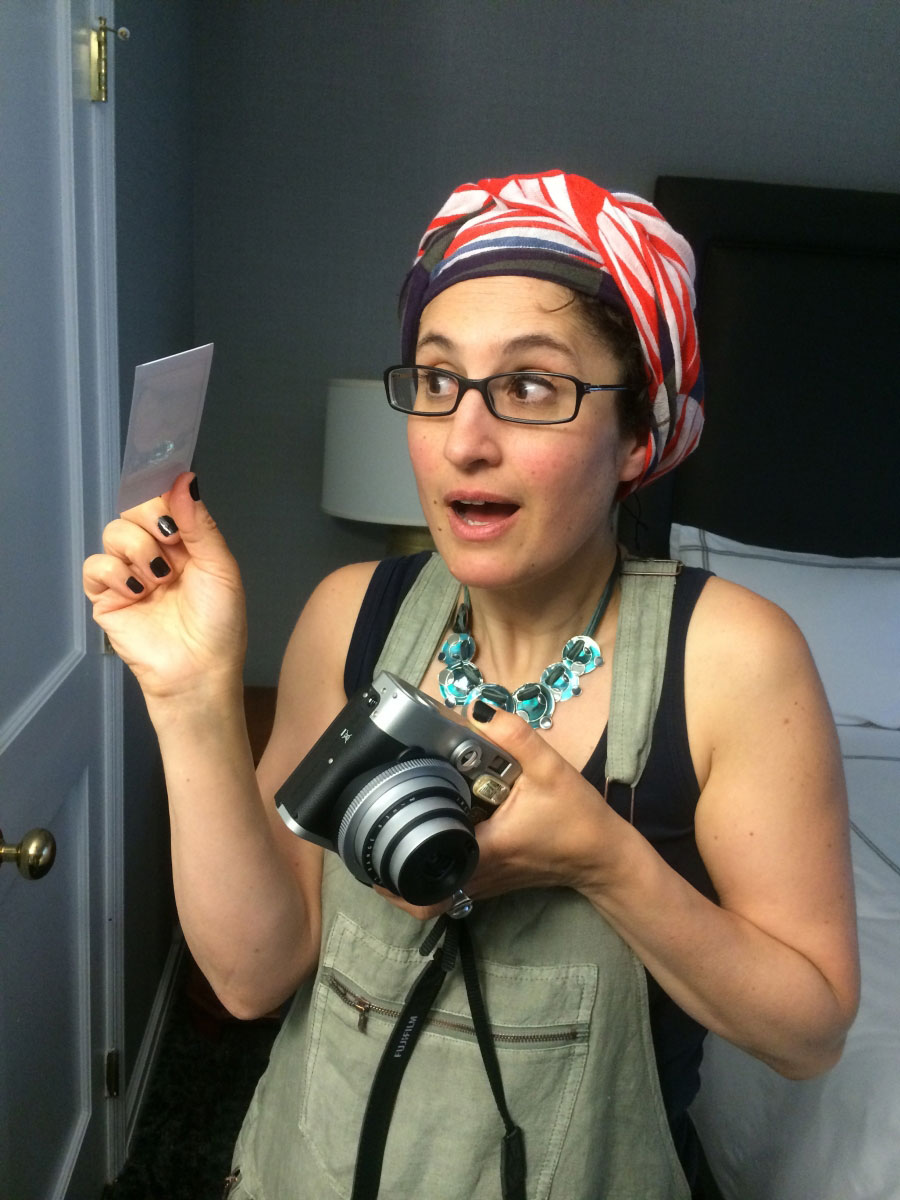 Shula K.
Shula is a writer, broadcaster and artist. Her writing has appeared in  the Globe and Mail, the Guardian Newspaper (UK) and on national CBC radio.
These days you can hear her on Roundhouse Radio 98.3FM in Vancouver and read her articles in the Jewish Independent, where she is a regular contributor. Shula lives in Lynn Valley with her husband and two boys.