One mom's solution for avoiding traffic with healthy transportation
If you need to start a conversation in North Vancouver either bring up the weather or the traffic and you will get people talking. We can't control the weather but we can have an impact on reducing car traffic. 
The traffic problem on the North Shore got us thinking about traveling to the new Delbrook Community Recreation Centre and the opening celebration for the new facility. 
How will we travel there? 
We fear the majority of people will drive a short distance, and then complain about traffic or lack of parking. This will cause more congestion on the roads and take up the parking spaces that may be needed for people with accessibility challenges.
Bike Parade
Our idea is to create a bike parade that includes alternative transit to get our group of elementary schools to the opening event. We saw this as an opportunity to set a good example by coming to the recreation centre in a healthy and active way. It made sense that if we were going to be active, why not start with our commute. Once we find our easiest and safest route, commuting by bike to programs will become second nature. 
Teaching Others
Teaching our children in their pre-teens to commute to the centre independently is very important to me so they can attend open gym time, public swims and the youth centre. If I do the prep work now, I can do less chauffeuring later. 
Transiting home is made easy with buses that are fitted with a bike rack at the front. We can bike one way and transit home if we need to. 
Delbrook Opening Celebration
Join us on our police escorted ride to the new Delbrook Community Recreation Centre on Saturday, June 24. We are starting at Montroyal Elementary School at 12pm and will travel to Canyon Heights Elementary and on to Highlands Elementary and then finishing our ride at the new Delbrook Centre just in time for the opening ceremony which begins at 1:30pm.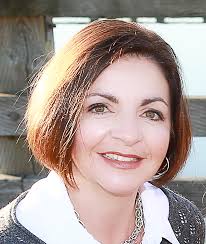 Carol Sartor is a North Vancouver mom of two, HASTeBC Facilitator, Montroyal PAC Chair, North Shore Safety Council Executive member, and North Shore Baseball "momager".
Carol walks or cycles to school every day. Her volunteer work to improve the safety of routes to school for her own children opened an employment opportunity with HASTe BC to assist schools across the North Shore with increasing their active transportation.
Now that her children are older, many days they commute independently or with friends. However, her favorite mornings are when she can walk with them. It's when she can hear the classroom gossip and all the amazing things they are learning. In the midst of their rushed lives, a walking commute together at least once a week helps this mom connect and bond with her kids.