Hiking is a great way to get some exercise while spending some quality time in nature. It's also pretty easy to start hiking since trails come in a variety of difficulties - there's something for every fitness level. But when you hike, you will be heading out into the wilderness so you need to do a bit of preparation before you go. Here's how to get started hiking in six easy steps. 
Get Dressed
You don't need specialized clothing to go hiking, but you'll have fun and stay safe if you follow a few simple guidelines. Choose an outfit made of quick-drying and moisture-wicking synthetic fabrics like nylon or polyester. You probably already have some running or workout clothing that fits the bill. Avoid cotton clothing since it absorbs sweat and dries slowly, leaving you chilled.  

It can get much colder in the mountains so it's a good idea to bring a warm layer such as a fleece jacket. As well, there might be warm sunshine at sea level but fog and rain on the peaks so many sure you pack a rain jacket, just in case.

Hiking boots are great to give your ankles extra support and protect your feet from mud and water. If you don't have hiking boots, you can wear good quality running shoes on easy hikes. Just make sure they have good tread and good support or else you'll slip. For more difficult hikes, it's best to wear hiking boots.

Pack a Backpack
Even if you're just heading out for a short hike, you'll need to bring a few things. Don't forget to pack a water bottle so you don't get dehydrated and some snacks to munch on. 

North Shore Rescue recommends bringing the following 10 essentials with you on every hike.
1. Flashlight or headlamp
2. Emergency whistle
3. Matches or a lighter
4. Warm clothing
5. Pocket knife
6. Emergency shelter like a space blanket or small tarp
7. Extra food and water
8. First aid kit
9. Map and compass or GPS unit
10. Communication device such as a cell phone or satellite messenger device

3. Pick a Trail
Before you head on your hike, do some research. Consult guidebooks and local hiking websites to find a trail that is safe to hike. The North Vancouver Guide to Great Walks and Trails is a great online resource. Remember that some trails will have lots of snow until June or July. Choose a trail that matches your fitness and experience level. If you aren't sure, start with easy hikes and work your way up. 
4. Bring a Friend
There's safety in numbers, and that's especially true on the trails. If your friends aren't into hiking, meet up with North Vancouver Recreation & Culture's Trail Trekkers group. These guided hikes are free to fitness pass holders, or you can pay a small drop-in fee.
5. Leave a Trip Plan
No one ever plans to get lost or injured, but things can go wrong on the trail. Before your hike, be sure to leave a trip plan with a responsible person like a friend or spouse. Make sure to tell them what trail you will be hiking, who you are with and when you will be back. Adventure Smart has a great online trip planning tool you can use.
Have Fun and Be a Responsible Hiker
Hiking is growing in popularity and there are more and more hikers on the trail. Be a good trail steward to ensure that everyone has a great hiking experience. Bring a plastic bag so you can pack out all your trash. Keep your dog on a leash to avoid bothering wildlife, hikers and other dogs. Leave your music at home (or wear headphones) so that everyone can enjoy the sounds of the forest. To find out more about how to be a responsible hiker, check out LeaveNoTrace.ca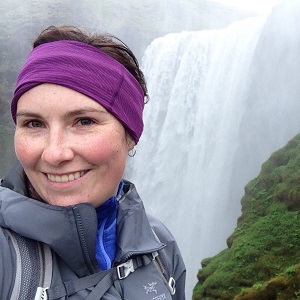 Taryn E.
Taryn Eyton is a Vancouver-based hiker, adventure traveller and blogger. You can find her on the trails of Vancouver's North Shore on weeknights and camping in the backcountry of Southwestern B.C. on weekends. Follow Taryn's adventures at HappiestOutdoors.ca.