It struck me one day. A mom had asked if I would consider running a workshop for girls to teach a bit of soul-resilience. The thought stuck with me because it resonated with what I was feeling. 
I had been completely overwhelmed and frustrated with how many youths in my kids' generation are suffering – and suffering badly from anxiety, from depression, from bi-polar disorder, from ADHD. At a recent dinner, 5 out of 6 teens admitted that they were on anti-depressants. What happened? Why is this generation of kids so susceptible to mental health issues? Was it society? Was it technology? Was it parenting? 
So it struck me – we have to do something to change this. 
And so we began Girls with Grit: Yoga + Mindfulness + Soul-Resilience for Girls 8-13 years old
We cover topics like: 
"What stresses you out…and what can you do about that stress?"
"What is a toxic friendship?"
"What is mindfulness and how can you use it everyday to train your brain?"
"How can 5 minutes of quiet time and /or meditation impact your life?"
The hope is that by catching these girls before problems get really overwhelming and teaching them tools now to deal with the bad-stuff, they are going to be able to navigate the tricky waters of adolescence with less anxiety.
The feedback from kids and parents has been overwhelming and positive. 
Plus, it's just a ton of fun to hang out with 15 girls in a safe, open, creative environment every week!
There has never been a more exciting time or a more important time to be a girl. The door is open. Let's give our girls the tools they need to take on the world.
Watch the video!
Registration for Spring Girls with Grit opens Wednesday, March 8. Watch for information in the Spring/Summer Leisure Guide.
Girls with Grit for 8-10 year olds
Delbrook, Tamarack Room
Saturdays       Apr 1-22      1:00-2:30pm      Barcode: 375087  
Saturdays      Jun 10-24    10:00-12:00pm Barcode: 375089 
Girls with Grit for 11-13 year olds
Saturdays       Jun 10-24  1:00-3:00pm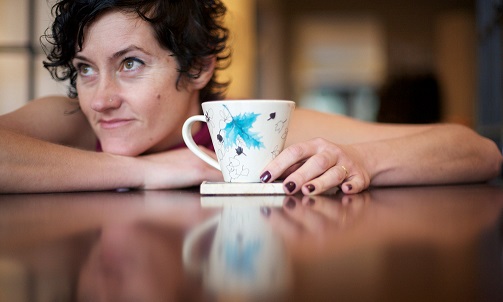 Alix Dunham has been teaching the Pink Petal Ballet program in partnership with North Vancouver Recreation & Culture for the last 18 years where she gets to hang out with 250 of the most awesome girls (and a few boys) most days of the week. 
 
In addition, she is a lifestyle photographer, a graphic designer and a neat freak who is passionate about finding beauty and spreading kindness.
 
She is proud that she has raised 2 kids almost to adult-hood (isn't it over yet?) and gets to touch the lives of so many beautiful kids on the North Shore.
Namaste