NOTE:  This blog article was written by Luca as part of a special Youth Blogging Project with Seymour Heights Elementary School
Exercise, getting fresh air, having fun, and finding new places can all be achieved by mountain biking! Let me tell you how mountain biking has changed my life! 
Mountain biking and me
Mountain biking has always been a lot of fun for me and it is so great that we have these great trails here in North Vancouver. Ever since I started mountain biking I started to get how much you could do in the trails and on the bike alone, I started to feel more aware of my surroundings, every day that I went mountain biking I started to understand how lucky I was to even have a bike. 
Local mountains
The mountains that I run on are Mt.Seymour and Mount Fromme. The trails that run on Mount Fromme and other mountains are maintained by a man with the nickname of 'Digger'. I have met him many times on trails and he is a very awesome guy. It is amazing to think that he builds trails, maintains trails, and remakes trails and he is the reason that I can bike on the mountains. 
Why I love bikes
Ever since I was little I always had a fascination with bikes. Something about the way that you could go super fast down mountains and go over rocks and dirt and roots just by pedaling your wheels caught my attention. It was a sport that caught my attention because you could do it rain or shine, day an night, happy or sad, there is always time for mountain biking.
When you're ripping down mountains at high speed, you forget all your worries and just focus on biking . It helps me focus, calm down and helps me think in the moment.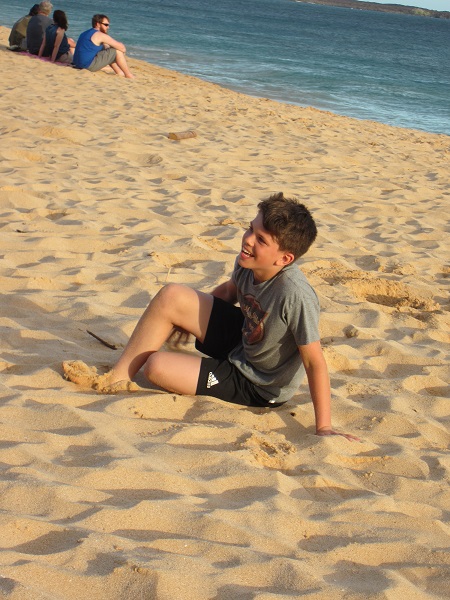 Luca lives in North Vancouver and goes to Seymour Heights Elementary. He loves to mountain bike and play soccer. When he's not outside, Luca loves to cook, play video games and help his Dad work on his car.