There are many reasons people forego a trip to the gym—or a bike ride around the Vancouver Seawall—including a lack of time or money. Here are the top barriers that keep people from regular physical activity, with tips for making them a non-issue.
No time
Between work, family and social obligations, we're all extremely busy. But if you have time to mindlessly scroll through your Facebook feed, you can find time to exercise. Besides, all you need is 22 minutes a day. For reals!

The Canadian Society for Exercise Physiology activity guidelines state that Canadian adults should aim for 150 minutes of moderate to vigorous exercise per week. That's just over 21 minutes a day, but even this small amount can be broken into two daily 11 minutes sessions. That could translate into one quick, brisk walk with the dog, plus a commitment to park farther from work, jog to the building and then take the stairs up to the office. 

Another tip is to schedule exercise into your day, like you would a work meeting, a massage or a haircut. Add it to your electronic calendar so it can't get bumped (and your boss will have to schedule around it if it's over the lunch hour, for example). If you're still juggling too many balls, get out of bed 30 minutes earlier to literally create more time to exercise. And remember that some physical activity is better than none—adults who sit less and do any amount of moderate-to-vigorous physical activity gain some health benefits!

Can't afford a gym membership
Financial strains can render a fancy gym membership out of reach, but there are alternatives. Many facilities offer financial aid to those in need and NVRC has a financial assistance program. 

As well, NVRC drop-in fees for adults are just $6.65 to hit the gym, try a class, or join one of the NVRC's Trail Trekkers guided walks or hikes; the same price as two grande coffees from Starbucks. Plus, NVRC offers $2 public swimming, public skating and open gym sessions at its community recreation centres on various days of the week. If you do become a NVRC fitness member you'll have access to the above included in your membership (for free), plus 150 drop-in fitness classes each week; eight fitness centres at six locations; access to steam rooms, saunas and hot tubs (just like a spa!); lane swimming; noon-hour hockey; squash and racquetball courts; and a Get Started Consultation for just $10.50.

Exercise can also happen without spending a nickel. Recruit a friend for regular walks or to workout with a YouTube exercise video in the comfort of your basement. Or, try body weight fitness. This form of weight training—where you use your own body for resistance, think push-ups, pull-ups, burpees, planks, lunges and squats—has been tapped as a top fitness trend by the American College of Sports Medicine for the past six years, and again for 2019.

Self-confidence 
It can be daunting to get moving when doubt creeps in. Maybe you're not happy about how your body looks, or maybe you're intimidated by those pretty models (or those ripped dudes) in fitness magazine spreads and worry you won't fit in at the gym. Perhaps the weight and cardiovascular machines seem scary because you're not sure how to use them.

The good news is that everyone has to start somewhere when embarking on a path toward fitness. The NVRC knows this and prides itself on offering an inclusive environment that welcomes and appeals to all ages and all fitness levels. What's more, a fitness membership gets you a Get Started Consultation, where a professional personal trainer will show you how to use all of the equipment and help you develop a custom fitness plan, for the low cost of $10.50. 

I'm afraid I'll hurt myself, or re-injure myself
This is a legitimate concern, especially for middle-aged and elderly women and men. Believe me, even though I'm in my mid-40s, in my head I'm still 27. This is a recipe for overdoing it. Therefore, it pays to take it easy in the beginning. 

Start by walking on the treadmill or riding the stationary bike at low resistance and work up from there. Try a beginner exercise class where the instructor can encourage you along and give you pointers on form. If you're worried about muscle or joint strain, enlist a professional who is trained to help you customize your workouts based on age, ability, previous injuries and fitness goals. Think of NVRC's Get Started Consultation as insurance against another (or future) injury.  

I'm just too tired
People are tired so they don't exercise. Then they gain more weight and become even more exhausted, and unhappy with how they look and feel. It's a vicious cycle. The reality is that exercise will boost your energy and lessen your fatigue. All you have to do is break the chain. Here are some tips:

• Try working out in the morning before work when you're rested. 

• Exercise with friends or a loved one who will motivate you (and make you accountable for showing up!). 

• Choose activities you enjoy that you'll be excited to get out of bed for. 

• Remember, you can start small. You might feel exhausted just thinking about an hour-long kettle ball class (me too!). Dismiss that thought, stat—begin with little bouts of exercise (just 11 minutes of moderate to vigorous activity, twice a day, is all you need for health benefits) and build on that.
Now that you know how to overcome the most common barriers to exercise, why don't you get started?
Sources
Lisa K.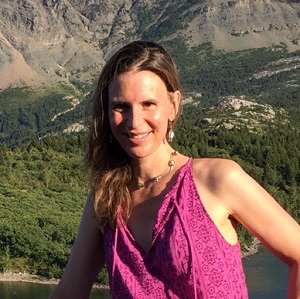 Lisa is a B.C.-based journalist who writes about health, parenting, travel, outdoor adventure and cocktails. Formerly a lifestyle reporter at the Calgary Herald, she is now a freelance scribe for a variety of publications including WestJet Magazine, Best Health, BCAA Magazine, Today's Parent and Just for Canadian Doctors/Dentists, as well as Postmedia newspapers.