Mental health matters.  According to the Canadian Mental Health Association, 1 in 5 Canadians suffers from a mental health problem or illness. Approximately 5% of the population are affected by anxiety disorders while 8% of adults will experience major depression at some point in their lives. Mental health issues touch all of our lives, whether it is ourselves or those we love. Thankfully, with greater public awareness, the stigma around mental illness is slowly lessening and ongoing research offers hope. 
A holistic approach works best
We now know that mood disorders involve a complex interplay of genetic, biological and environmental factors. That's why a holistic approach to care is widely accepted as the best approach by mental health professionals. 
The "biopsychosocial model of care" was first pioneered by cardiologist Dr. George Engel in 1977. He recognized that disease often involved more than just biomedical causes; underlying psychosocial components are big factors too. He argued that our biological, psychological and social states are interdependent. What affects the body affects the mind, and vice versa.
 
The best way to treat someone with a mood disorder, like anxiety or depression, is to address the whole person and restore their physical, mental, emotional and social balance. 
The healthiest individuals incorporate these vital components into their lives: physical fitness, stress management and social engagement.
Be physically active
The science is in regarding the link between physical, mental and emotional health. In 2013, University of Toronto professors analyzed 30 scientific studies collected over 26 years of data and concluded that physical activity – even moderate exercise like walking 20-30 minutes a day – can alleviate and prevent depression in people of all ages.
 
These are the ways exercise help ease depression:
Physically releases feel-good endorphins (natural brain-relaxing chemicals) and breaks the cycle of negative thoughts that feeds mood disorders; 
Emotionally helps with self-confidence and controls stress; and
Socially increases chances for meeting and socializing with others (even brief, friendly exchanges and a smile can help to elevate mood).
Manage your stress
A stressed person is often an unhappy person. It is always a good idea to check in with your stress levels and cultivate good coping strategies, such as:
Accept that there are things you cannot control
Adopt an attitude of gratitude 
Practice relaxation techniques like meditation, yoga, long baths and going for a walk – without your phone!
Connect with others
Study after study indicates that people with strong social networks are happier, healthier and live longer than those without. For wellbeing it is very important to feel connected to family, friends and community. If your friends and family live far away, it is even more important to build a social network locally. 
Here are just a few suggestions for staying socially connected: 
Join a club or take a class – the more you do, the more people you'll meet. The NVRC Leisure Guide is a great starting point to find your next fun activity.
Get into community gardening – digging in the dirt and watching things grow nurtures the soul. It's also a great way to get your exercise and fresh air. Contact the North Shore Community Garden Society for more information: Community Gardens.
Volunteer your talents - overwhelmingly, people who volunteer report greater life satisfaction over the average population. Volunteer at your local library, favourite charity. 
Reach out for help
It's normal to feel blue from time to time. Life can get stressful and difficult, but don't normalize prolonged feelings of despair. Reach out to your family, friends and community. 
On the North Shore, we have excellent public resources available for mental wellness, including:
You are not alone. Everyone is affected by mental health issues, personally or in the community. The more we can be open about it, help ourselves and each other, the greater our future for individual and community wellness.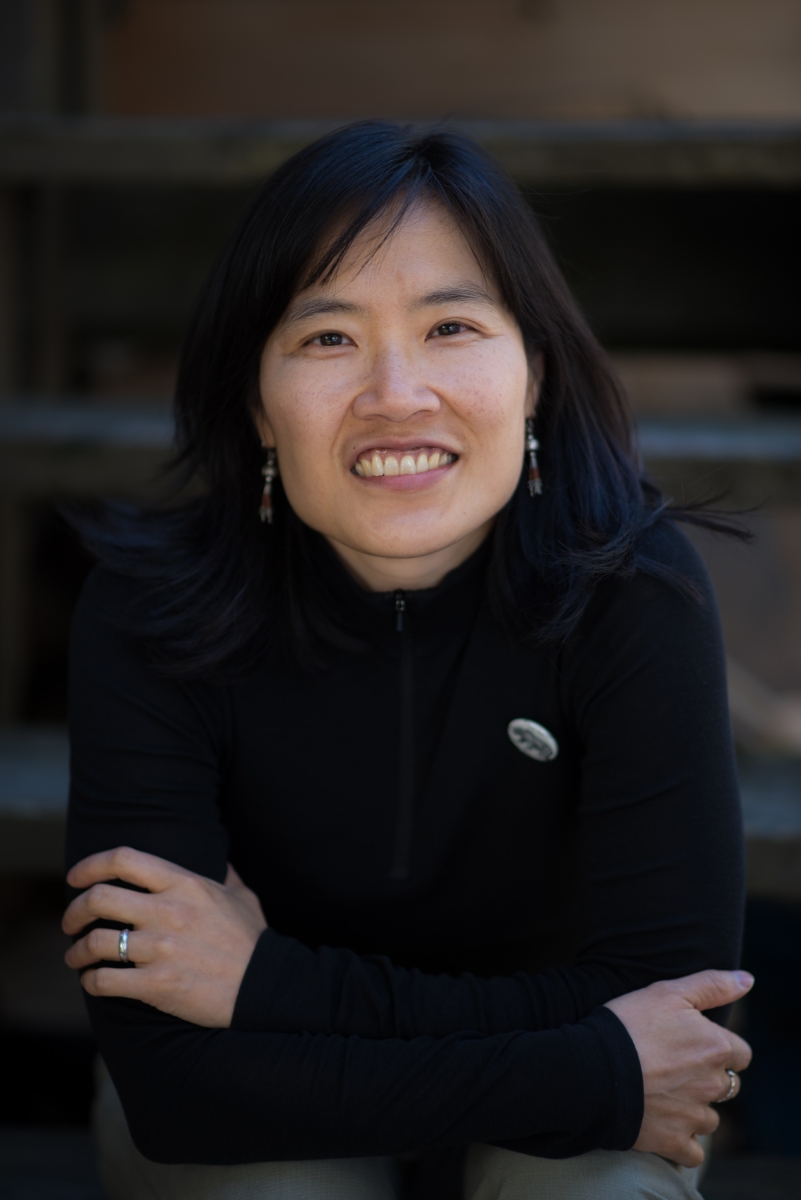 Wiley Ho
Wiley is a long-time North Vancouver resident. She works as a technical writer and is the current newsletter editor for the North Shore Writers' Association. She spends her free time feeding her twin passions of creative writing and hiking. She recently discovered a potential third passion - the pottery studio at the Delbrook Community Recreation Centre.