To best explain what "mindfulness" is, let me tell you the opposite of it: autopilot.
If you've ever stepped into your car to go to the dentist, but ended up on your way to work, you're on autopilot.  If you've ever grabbed a handful of popcorn and then looked down and noticed you've eaten the entire bowl, you're on autopilot.  Oddly, we tend to live much of our day not paying attention to what is happening around us.  We spend our time planning, daydreaming and (unfortunately) thinking negative thoughts instead of living in the moment.  Sound familiar?
Practicing mindfulness, or the ability to be fully present in what we do, can be extremely beneficial to us and our relationships.  While it's a big subject, here some simple ways to incorporate it in your everyday life:
Exercise mindfully
When you exercise, reduce your "brain chatter" and focus on your body and breathing.  Don't disconnect from your workout or labour through pain or discomfort.  Take this time for yourself and choose physical activities you enjoy, not tolerate.  If your mind starts to wander away, shift your attention back to your movements.  
It should come as no surprise that paying attention to your body during exercise is better for you.  Whether you're engaging in bench presses at the gym or practicing downward facing dog in a yoga class, focus your brain and focus on your technique and form. In the end, you'll get better results.
Eat mindfully
Many of us eat for emotional reasons, rather than physical ones.  Or if our bodies are hungry, we often chew and swallow without taking notice of the food itself.  When you're not fully conscious of what you're consuming-- devouring meals in front of the TV or computer for example-- it can lead to poor food choices and overeating.
When you eat mindfully, you are aware of your body (are you really hungry?) and what you're putting into it.  Eat slowly, focus on your food and taste each bite.  Research even indicates mindful eating strategies can help individuals with weight issues and eating disorders. The benefits of the practice are widely acknowledged.  In fact, the principles of mindfulness are now taught in many schools, corporations and even within professional sports teams- including the Seattle Seahawks.  
Mindfulness is a fascinating topic and well worth exploring.  Learn more about the practice of mindfulness online at Mindful.org, or explore the variety books on the subject at  North Vancouver City Library or North Vancouver District Public Library.
It's time to disengage your autopilot and improve your health!
Be sure to read North Vancouver Recreation & Culture's Active Living Blog regularly for more health and wellness information.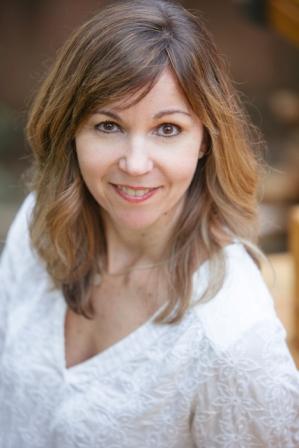 Kari is one of NVRC's bloggers and is also a busy and active North Van mom with three boys who all play hockey. 
A graduate of UBC and BCIT, she's worked in marketing and communications and now is spending more time pursuing her passion for words through storytelling and creating online content.
She is an active volunteer who loves home décor, travel, health and wellness  and watching her kids play sports.  When she's not working at her computer, she can usually be found watching Netflix or exploring the North Shore.