We moved to North Vancouver in July, 2010. Our little guy had just turned three and we were expecting his little brother in the fall. January, preschool registration would soon be open and we didn't want to miss out on a coveted spot. How would we go about choosing a preschool for our son, at short notice?
After narrowing down my search online, we registered our son in two different schools and planned to make a decision after seeing them in person. 
What we were looking for in a preschool
What did this process look like? We didn't need a class that taught our little boy to read; we were more interested in finding a space where he could play, feel independent, make friends and be exposed to new ideas and activities. We figured that reading could come later. He'd been to plenty of drop-in sessions in Richmond, so he already had a good grasp of basic routines.  
Ultimately, our choice was based on two things: the classroom atmosphere and the relationship he could form with the teachers. We needed an environment that was stimulating but not over-stimulating. We wanted a space that was organised but interesting, with lots of room for our active son to move about in. Most importantly, we looked for a space that was calm.
Visiting Delbrook Preschool
Having seen the student-teacher ratio, the boxes of little cars and the wide range of sensory experiences on offer, our decision was made. The classical music and lack of toys that buzz or beep were also a huge plus. We were delighted to see children learning how to make and serve tea, explore and talk about cones, seeds and germinating plants, and most importantly, have sustained conversations about what interested them.   
The First Day
On day one, we dropped our guy off without any problems. He made a bee-line for Mrs. Klatt at the art table, working quietly on a new project. He listened as she explained what she was doing and joined in. I appreciated her gentle way of engaging the kids in a way that was inviting but not demanding. She showed the children something new but didn't require them to take part. For kids who need time to warm up to new settings, art is wonderfully soothing. I always loved seeing these daily adventures with paint, glue, and an amazing collection of cut, torn and found treasures.
In the warm atmosphere nurtured by these seasoned teachers, it was easy for me to form connections with other parents and pretty soon, I had scheduled a play date with another family. Within minutes of arriving, the two boys had run off together, hooting with laughter. Within weeks they were playing pranks on us with fake ketchup and mustard bottles. We're still in touch with this family today and enjoy regular play dates with others.
Best Memories
Among the many rich experiences at Delbrook, one class sticks out in my memory. It was Halloween, and the kids were in costumes. The classroom was filled with superheroes, princesses and an extremely natty dragon. At the end of class, each child was invited to talk about their costume. When Mrs. Nouri got to our son, she asked the same question, with no indication that he had – passionately - declined to wear any kind of costume. "Who are you today?" came the dreaded question. I waited anxiously. My son won't fit in! What's going to happen?  There was a pause. He was sitting on the floor in jeans and a hoodie, looking pleased as punch. Our feisty four year-old sat up straight and declared, "I'm BENJAMIN!"  
After class, Mrs. Nouri came to talk to me, delighted with Ben's answer. "He's so comfortable with himself," she said, still smiling. Her pride in his confidence told me everything I needed to know.
Years after Ben's preschool graduation, Mrs. Nouri tells me more about her approach.  She encourages the children to listen to their bodies. "How do you feel? Only when children listen to their bodies can they really learn to listen to others."
Mrs. Nouri explains that the two most important messages in her teaching are, "trust and love. How do you create a safe space for children, so that they feel physically and emotionally safe; safe enough to bring their ideas and express themselves? To be seen. To be heard. Truly heard. Not just with my ears and eyes but with my whole body?" 
Choosing a preschool can feel like a big decision but it needn't be a difficult one.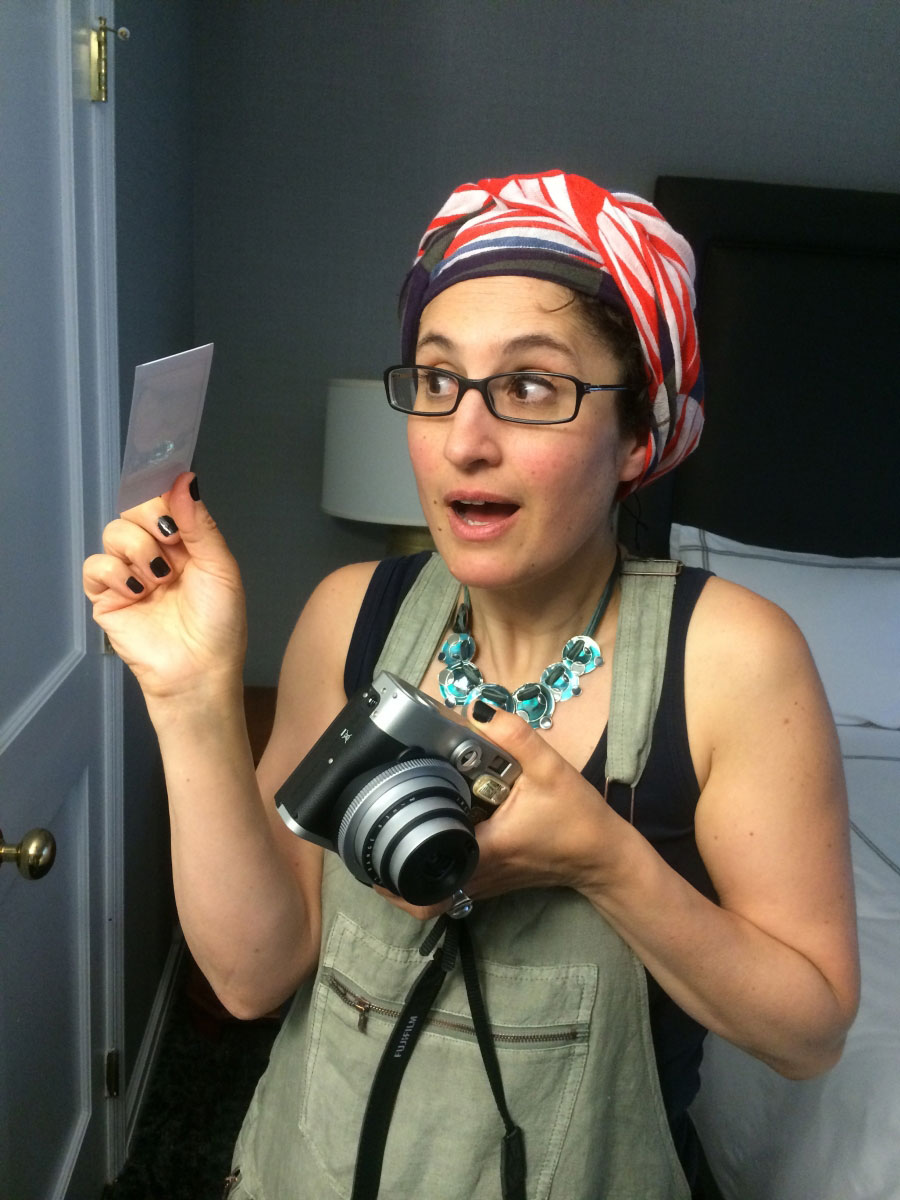 Shula K.
Shula is a writer, broadcaster and artist. Her writing has appeared in  the Globe and Mail, the Guardian Newspaper (UK) and on national CBC radio. These days you can hear her on Roundhouse Radio 98.3FM in Vancouver and read her articles in the Jewish Independent, where she is a regular contributor. Shula lives in Lynn Valley with her husband and two boys. 
NVRC Licensed Preschools
North Vancouver Recreation & Culture's operates three licensed preschools. Our focus is on preparing your kids for kindergarten in a positive learning environment that creates unforgettable memories and builds self-confidence and life skills. 
Each Preschool offers unique learning experiences and is led by highly qualified, licensed Early Childhood Educators. Registration for the 2018/19 school year begins on February 17 at 9:00am.
Preschool Open Houses 
Each of our licensed preschools are holding an open house giving you the opportunity to meet the teachers, explore the classrooms and learn about their curriculum. Drop by and find out what makes our preschools so great.