Two new programs offered at the Lions Gate Community Recreation Centre provide unique artistic experiences for kids. Creating Art with Light for those 8-12 years and Architecture + Our Planet for kids 10-12 years introduce young creators to new concepts and connections.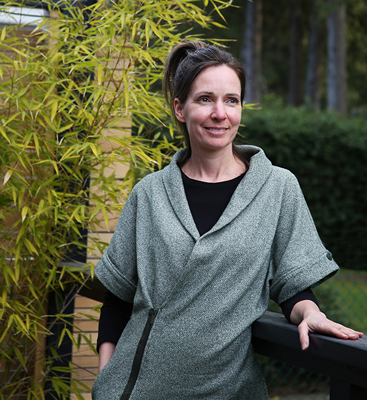 "I think it's great fun for kids to explore different aspects of art," said Anouk Kluyskens, Visual Art Instructor at Lions Gate Community Centre. "I encourage participants to think and design while considering light and the environment as they create."
Playing With Light
Creating Art With Light is offered Thursdays, May 5 – June 9. Once a week young artists will come together to learn about light and the renewable energy of the sun. Participants will be encouraged to look at the world with a different perspective through a variety of hands-on, interactive activities. New projects will be introduced each week, including two- and three-dimensional art with upcycled creative board and glass.    
"We will learn about light through playing, observing and using different materials to see how they interact with light," explained Anouk.  "There is lots of movement and imagination."
The class activities also provide kids the opportunity to work with one another in a fun and creative way. This helps build new friendships and community connections.
"I believe we all learn better and faster by doing," said Anouk. "This is an engaging overview. I want kids to create and interact with each other in a fun and positive atmosphere."
Environment and Design
Architecture + Our Planet is offered Tuesdays from May 3 – June 7. These weekly sessions focus on the basic concepts of design and sustainable architecture. Participants will build their own 3D models, including an Eco House with a rainwater harvesting system. 
"I'm trying to offer something different," said Anouk, who practices architecture and interior design, and enjoys photography as a hobby. "These forms of art are not commonly explored among a younger audience. I feel there is a gap. It's important for kids to explore different aspects of art. They carry what they learn through into their adult lives."
Environmental awareness is a priority as kids learn about different renewable energies, including the sun, wind and water, and use upcycled materials in a variety of hands-on projects. Participants will have fun designing and testing their models.
Creative Curiosity
Anouk likes working with kids. She loves their curiosity and energy, and gives them space and time to focus on their art. She also makes room for discussion to bring deeper meaning to their work. 
"Kids always surprise and challenge me.  I love that," said Anouk. "This is a great time in their lives to be as imaginative, creative and curious as possible. Being curious keeps you young at heart."
Both these courses are new to NVRC and are offered only at the Lions Gate Community Recreation Centre, which opened April 20, 2022. Programs at the facility are aimed at bringing the community together through recreation, education, arts and cultural programs. The building aligns beautifully with the local environment, with eco-friendly design features and the incorporation of natural light throughout. It's a perfect place to teach young artists about light and architecture.
"The staff at the Lions Gate Community Recreation Centre have been so welcoming and supportive," said Anouk. "I am happy and grateful to be joining this team."
Creating Art with Light; and Architecture + Our Planet; are two of many interesting and innovative programs offered this spring through NVRC. Check them out and find something to spark your creative curiosity.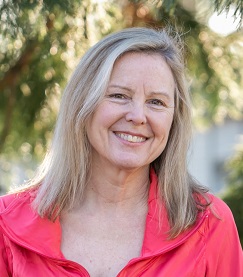 Michelle Perrault
A North Shore girl at heart, Michelle has fond memories of Saturday night skates at the NVRC ice rink (now Harry Jerome) and swimming lessons at William Griffin (now Delbrook) pool. More recently, she enjoys hiking and biking the trails of Mount Fromme and the Seymour watershed. She lives in Lynn Valley with her two adult children, two dogs and wonderful friends and neighbours.