Walking and hiking have been therapeutic for me over the past few years.  They have helped me cope with grief, manage through COVID-19, and maintain a healthy body and mind.  I'm not sure where I would be today if I did not have the ability to move confidently through my community and access local forest trails.
Ability and access.  Concepts most of us take for granted.  A recent blog written by Megan Dewar, gave me pause to consider my privileged interpretation of what ability and access mean to me.  More importantly, I have given thought to what these words mean to those who are not as able-bodied as I am.
Megan Dewar has a unique perspective on access and ability, and this is not the first time the petite twenty-four-year-old has inspired me to think bigger.  Her father and I are childhood friends and I've known Megan since she was born.  Her passion for the environment was evident from an early age and it was no surprise when she enrolled in the University of Victoria Environmental Studies Program. With her degree complete she remains an active champion for sustainability.  
The lessons of lived experience
While Megan's commitment to the natural environment remains strong, these days it is the physical environment that is her primary focus, in particular the social and emotional environment of accessibility.  At the age of 20 Megan was diagnosed with Friedrich's Ataxia, a rare neurodegenerative disease for which there is currently no treatment.  This means Megan's reality is changing as she transitions from able-bodied to disabled.  This lived experience has provided her with insight that she shares in her blog and in the way she lives her life.
"Physical disability is not just a physical experience," Megan explains.  "There is an interconnectedness of physical, societal and emotional barriers.  Physical infrastructure might get you in the door, but once you're over the threshold, the experience and opportunities are very different for disabled people than for those who are able-bodied.  For me, opening the door is a literal experience, but it's also a metaphor."
Megan is frustrated that most of the world sees disability as something to overcome rather than a characteristic to accept and value.  Too often, she explained, inclusion of people with disabilities is conciliatory or token.  She believes that an inclusive community should address the needs of all people.  
"What I'm getting at is ableism, and how our society is designed in a way that is only accessible for able-bodied people.  Everything else is seen as an accommodation," she said.  "We need to recognize that access extends beyond the physical environment and must also address equal opportunity to participate and experience."
Exclusion from experience
For example, in the community those of us who are able-bodied don't have to worry about curbs when walking down the sidewalk.  We don't have to think about which door to approach to access a facility, or which washroom is designed to accommodate our needs.  Megan has helped me understand what it might feel like to go to a venue with your able-bodied friends, but you can't participate in the same way and have the same experience because most often, people with disabilities have only specific areas where it is safe for them to be, while everyone else can move freely.
In an ideal world, a community and the structures within it would work for everyone all the time, so everyone can participate equally.  That requires vision and leadership, something else Megan is concerned about.
"There are few political, community or corporate leaders who have lived experience with disability," she explained.  "How can these leaders make decisions for citizens, employees, and community members like me, if they don't understand my perspective?"
Identity dilemma
Initially, Megan shied away from identifying as disabled because she (wrongly) felt that her ability to still access many places without assistance or mobility aids meant she was not disabled enough. Instead, she previously defined herself as "differently-abled" a term she now feels was euphemistic and misleading.
"I realized I was minimizing my struggles against ableist social and physical barriers," she said.  "This helped me relieve tension and create comfort in social situations. Then I realized that if I wanted things to change, I needed to address these barriers rather than minimize them.  Maybe a little discomfort will generate some action."
When you're able-bodied, access and ability are easily taken for granted, although factors such as age, illness or injury might change your perspective.  So can an enlightened 24-year-old with lived experience.  I'm grateful that Megan Dewar has broadened my thinking, again. I have a feeling we'll be hearing more from her.  
Follow Megan, who goes by Nutmeg Honeydewar, on her blog.
Other links that celebrate disability:
Kick start Disability
Disability Arts Online
Sins Invalid
Editorial note: NVRC is committed to reducing barriers to participating in recreation and culture and accessing NVRC facilities. Currently, NVRC provides a range of programs and services to reduce barriers including adapted swimming, skating and fitness programs, inclusion workers in camps, adaptive equipment in fitness centres, accessible equipment in pools and a financial assistance program.  NVRC also partners with local community service agencies to develop adapted programs for community members and groups facing specific barriers. If you have any questions about NVRC's Access & Inclusion services, please contact Janet Wallace, NVRC Coordinator of Access & Inclusion by email or phone at 604-983-6418.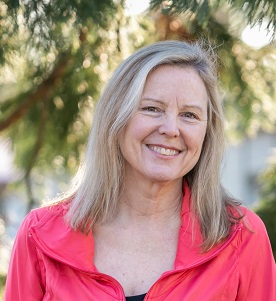 Michelle Perrault
A North Shore girl at heart, Michelle has fond memories of Saturday night skates at the NVRC ice rink (now Harry Jerome) and swimming lessons at William Griffin (now Delbrook) pool. More recently, she enjoys hiking and biking the trails of Mount Fromme and the Seymour watershed. She lives in Lynn Valley with her two adult children, two dogs and wonderful friends and neighbours.