The New Year is fast approaching and (resolution or not!) it's the perfect time to focus on our health.  For the 4th year now, a variety of free events are offered across North Vancouver as part of Health and Wellness Month 2018.  Check these out:
If you like to walk and hike...
Join the City of North Vancouver planners on a 3.2km exploration of the Green Necklace Trail, the ever-expanding urban greenway in the centre of the City.  Or visit the beautiful Lynn Headwaters with an experienced hike leader.  Get some exercise and meet your North Shore neighbours in our always impressive outdoors.
If you like to tap-in to expert knowledge…
Many educational talks are planned this month including Dementia Tips Caregivers Need to Know, Making Sense of Concussions and Eating for Optimal Learning in Kids.  Led by experts, it's a fantastic opportunity to learn more about subjects important to you.
If you have kids...
Youth can drop by the Delbrook Youth Centre Open House or sign up for a class to meet a certified athletic trainer and learn more about improving their sports performance. Young children and their caregivers can enjoy a move & play or storytime class.
If you just want to move…
A free public swim plus a Women's Aquafit and a Hatha Yoga class are available.  Curious about meditation in motion?  Now's the time to try the Tai Chi & Qigong, Meditation and Healing Sounds class.  This ancient Chinese health regime can rejuvenate you!
With 23 free events scheduled, there's something to help you jumpstart your January!
Health and Wellness Month is a collaboration between North Vancouver Recreation and Culture, Vancouver Coastal Health, District of North Vancouver Library and City of North Vancouver Library.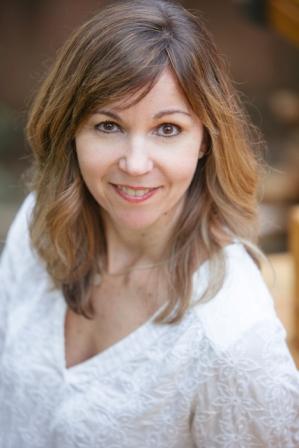 Kari is one of NVRC's bloggers and is also a busy and active North Van mom with three boys who all play hockey. 
A graduate of UBC and BCIT, she's worked in marketing and communications and now is spending more time pursuing her passion for words through storytelling and creating online content.
She is an active volunteer who loves home décor, travel, health and wellness  and watching her kids play sports.  When she's not working at her computer, she can usually be found watching Netflix or exploring the North Shore.