Advice from a personal trainer...
It is that time of the year when many of us begin to think about making changes in our lives.  Often the changes, helped along by some holiday excesses, involve fitness resolutions.   Unfortunately come mid-February, we often go back to our old routine with a sprinkling of guilt that sticks around until the next holiday season.
Having worked in the fitness industry for upwards of 25 years, I have seen it all, those who successfully incorporate fitness into their lives and those who ride the up and down roller coaster.  Here are my top 5 suggestions to get off the roller coaster and join those who successfully implement New Year's resolutions.
Keep the changes small
Make small adjustments to your current routine (e.g. add 4 laps to your swimming routine, leave the car in the garage and walk to work every Wednesday, take the stairs instead of the elevator). Making small changes will make it easier to incorporate the change into your already busy schedule.
Replace sedentary activities with active ones
Actively commuting to work is a great example of getting more active without taking too much extra time.  It will save you money, get you outside and it replaces sedentary time with active time.  Many people are surprised by how little extra time it takes to cycle versus drive to work.  A 20 minute drive to work replaced by a 30 minute bike to work adds 30 minutes of exercise to your day, double if you do it both ways and it only took an extra 20 minutes.  
Solicit the support of your family and friends
Let them know how important your goal is and how you are worried you will fall out of the routine.  Ask your support network to give you a gentle reminder when you begin to stray from your path.
Schedule your activity sessions and stick to them like glue  
We don't think about going to work every day.We know we need to be there and we it is part of our routine.  I recommend doing this with your exercise routine as well.  An added bonus is that because your workout is scheduled, you don't need to worry about planning your next session.  
Get some advice from the experts 
OUr NVRC fintess staff are a great resource. We are so fortunate in North Vancouver to have exercise experts working in our fitness centres and as instructors.  Take advantage of this, you don't need to reinvent the wheel. We know what works and what doesn't and can help you with some exercise options and ensure your resolution is realistic and will lead to success.
Changing our behaviors is tough. Take some time to plan for your change, keep the changes small, manageable, and consistent and set up your support network.
Delbrook Centre: 604-983-6537
Harry Jerome Centre: 604-983-6406
John Braithwaite Centre: 604-983-6475
Karen Magnussen Centre: 604-983-6559
Parkgate Centre: 604-983-6368
Ron Andrews Centre: 604-983-6522
For further inspiration, read How a "Get Started" Consultation Led Me Back to the Gym.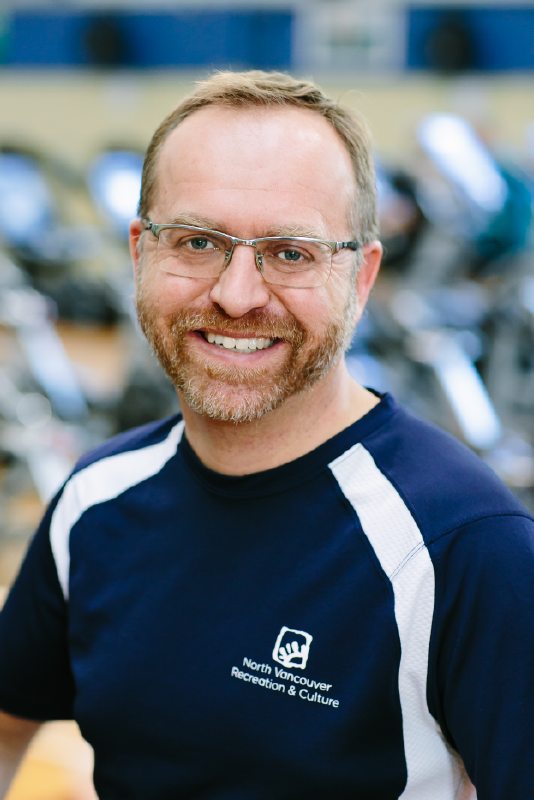 Rob W. is the NVRC's Fitness Centre Supervisor at Harry Jerome Community Recreation Centre.
He is often found cycling to work from his home on Bowen Island.