"Watching the children grow and learn is so rewarding."
Sandpiper Preschool was celebrating Pyjama Day when I visited to interview teacher Jackie Smiley.  I arrived just as the kids were finishing their morning and Jackie was leading the kids in their special song, Goodbye my friends, goodbye. 
Working at Sandpiper
This is Jackie's fifth year at Sandpiper and she loves being part of this great Sandpiper Team working alongside Jan and Daksha. She received her ECE diploma from Langara College and has worked in both a daycare and preschool settings. Jackie especially enjoys working at NVRC's Sandpiper Preschool because it's so much a part of the community.  She sees the impact the preschool has on the whole family.  Her staff team builds relationships with both the children and the families and often the families come back and enroll their younger children in Sandpiper.
A Philosophy of Play
Her personal preschool philosophy is that children learn best through play. Allowing children to explore and play in a safe fun environment is one of the best experiences for young children. She explained, "Play-based activities provide lots of opportunities for kids to develop their sense of self and it gives them the time and space to learn at their own pace. Preschool is so important for children's social development.  They learn to make friends, how to share and take turns and they gain a sense of independence. "At preschool, the children are able to explore, get messy and have fun! 
Team Sandpiper
At Sandpiper Preschool, Jackie, Jan and Daksha provide multiple opportunities for the children to grow in all areas of their development. They are a strong team that work well together and support each other. Their goal is to help each of the children feel safe and happy and also succeed.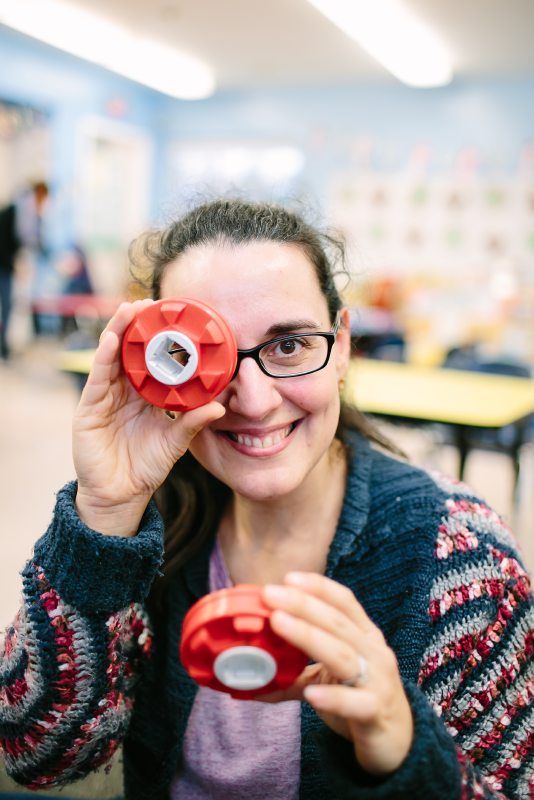 Favourite Moments
Jackie loves seeing the children's curiosity and excitement about little things whether it's pyjama day or going outside to play.  One of her favourite days of the year is graduation day when she sees that their efforts as teachers have resulted in the children being ready for Kindergarten.  "I feel proud of the little people they have become," said Jackie.
More about Jackie
Jackie grew up in North Vancouver and currently lives her with her husband and three children aged 12, 11 and 9.  Her family's favourite times include watching the Food Network and making Sunday dinners together as well as going on their annual road trip vacation every summer.
Learn more about NVRC Licensed Preschools and Sandpiper Preschool.