Sophie loves the outdoors and she loves working with children.  She has both the passion and the experience to excel at her job as a camp leader with NVRC.
From Volunteer to Staff Leader
As a teen, Sophie banked over 1,000 volunteer hours as a daycamp and youth centre volunteer at Parkgate Community Centre before being hired to be a camp leader.  Now she has five summers of leading both junior and senior out tripper camps under her belt and she's looking forward to this July when it all begins again.  She's also worked with NVRC with after school care programs and teaching dance classes.
Why She Loves Being a Camp Leader
"My favourite part about being a daycamp leader is having the opportunity to make connections with the kids in a safe and playful environment. Some of my favourite memories are the bus rides to and from Cultus Lake water slides every summer. When the kids are all giggling on the bus and singing along to the radio…. it's awesome!" says Sophie.
The Value of Camps 
Sophie sees how kids benefit from their experience in daycamps. She says, "I believe that our camps provide the kids with a sense of independence because for some of them it the first time being away from mom and dad all day. I also think that camp allows for a lot of personal growth for the kids as they are constantly stepping outside their box."
Advice to Future Camp Leaders
Sophie encourages other young people to work as daycamp leaders.  She says, "It is an awesome experience being a leader. I have learned so much about myself at camp, including being able to think on my feet, how to expand my creativity and how to work outside of my comfort zone, and definitely how to be patient."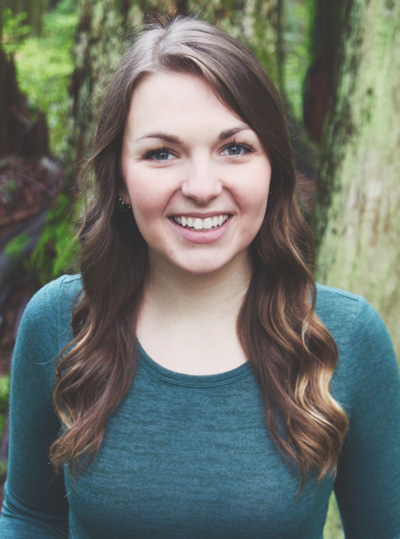 More about Sophie
Sophie is currently enrolled in the Youth Justice Program at Douglas College and plans to complete her degree in child and youth care.  Her favourite activity is being outdoors, especially taking her dogs in the woods for a hike - it is the best stress reliever!  Her favourite books, movies and TV shows are anything by Nicholas Sparks plus the sitcom Friends and her all-time favourite food by far is pizza!