From fitness classes and fitness centres to swimming pools, skating rinks and the local trails, the NVRC Fitness Membership is your passport to fitness and fun. With over 150 weekly fitness classes to choose from across six locations in North Vancouver, there is no better value or variety in one membership. Each facility is staffed by highly trained professionals who are passionate about fitness and helping you achieve your goals, whether you're a beginner or an elite athlete. If you haven't yet discovered the benefits of the NVRC Fitness Membership, read on!
Friendly spaces, expert staff
Joining a new gym or fitness class can be intimidating. What if you don't know what you're doing? What if the classes are too difficult? What if you don't like it?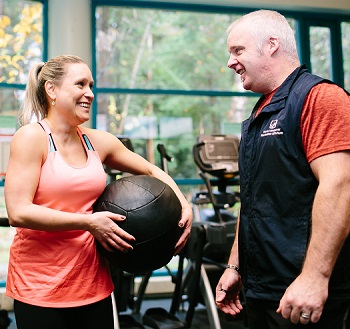 Community and inclusivity are hallmarks of NVRC, which means everyone is welcome at its facilities and in its programs. Each fitness centre is staffed by incredibly friendly and knowledgeable people whose pleasure and passion it is to help newcomers find a workout and/or fitness program they will enjoy and stick to. 
If you're new to the fitness centre, I discovered that a "
Getting Started
" session is indispensable. In just one hour, you will be introduced to the fitness facilities, guided through sample exercises and have a training program tailored to your fitness goals – all by a trained fitness professional.
All of NVRC's Fitness Centre Supervisors and Health and Lifestyle staff are always happy to answer your questions and they are exceptionally qualified and educated in kinesiology. They will ensure you are safe and happy with your fitness program.
Connecting with others
With over
150 fitness classes
on offer every week, I am still trying new ones out! I've enjoyed
Spin
,
Cardio
and Bootcamp classes, and hiked with the
Trail Trekkers
. At every class and outing I have been welcomed not only by the fitness leaders but also by fellow participants. We exchange stories and cheer each other on. 
I've discovered that exercising with other people motivates you to work harder and have a good laugh too. Besides keeping fit, the camaraderie of the group boosts your connection to the community, combats loneliness and increases overall well-being. Working out in a group is an energizing mood lifter!
Powerful transformations have taken place through NVRC facilities. Read inspiring stories from our community
here
.
An easy to pay fitness membership with no contract
NVRC encourages everyone in the community to stay active with affordable fitness memberships. There is no contract to sign and fees can be paid monthly. 
 
Members have access to ALL of the following:
For full details, click
here
.
Try it out
It's never too late to get started and get active! If you're uncertain about committing to a fitness membership, you can drop into a fitness class that interests you. You can also book an appointment for a
Get Started consultation
. Or, simply stop by your community fitness centre and chat with the friendly staff and members of your community!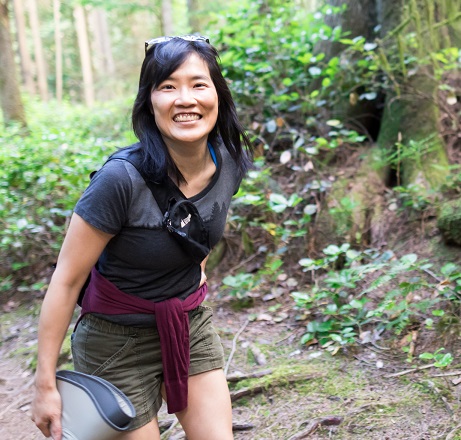 Wiley H.
Wiley is a long-time North Vancouver resident. She works as a technical writer and is the current newsletter editor for the North Shore Writers' Association. She spends her free time feeding her twin passions of creative writing and hiking. She recently discovered a potential third passion - the pottery studio at the Delbrook Community Recreation Centre.