Tough day, long night
I'll never forget the time I sent a text message to a friend. "SOS! Need ER." I was at the end of my rope. As any parent with a chronically sick baby knows, this is a magical rope. It seems to get shorter every day that your child is sick. A few minutes later, Mikah – who well knew of our struggles – came running up the street. It was dark and she was carrying her own daughter in her arms.
How we live now
These days, that feels like a lifetime away. Our little guy is much healthier and in spite of our undignified chaos on some (many) days, things are a whole lot easier. But does this mean that I've forgotten about the struggles of families with young children? Not exactly. Because now I'm able to offer support to other moms in need.
I was talking to a friend the other week, about how much local moms help each other. Is North Van unusual? Are moms here more driven, more loyal, more community spirited than elsewhere? We agreed that there is definitely a culture of service in our community of mothers. We provide practical and emotional support to each other. We offer food and clothing, household goods and car rides; we take the time to respond in meaningful ways to the most horrible and challenging events in other moms' lives. I asked a group of moms about their experiences and what this community means to them. Their stories were amazing.
Our Stories
Angela's sister was left paralysed after the birth of her first baby. She described how "many moms from this group and the North Van community immediately stepped up to loan us lots of extra baby furniture and gear." All of the extra gear allowed Angela's extended family to share baby care while the parents lived at the rehab centre.
Cait's daughter was stillborn "almost two years ago," she said. Shortly afterward, she wanted to buy a support garment, "so I wouldn't look so pregnant at my daughter services." She asked a community of moms where a person could buy such a thing, but before she could go and get some,  "one mama went out and bought me two pairs and left them on my front porch. I didn't know who she was. The absolute random kindness of strangers floored me." 
Lindsay described the spontaneous kindness of a local mom, when her daughter was struggling with a long bus ride. After getting out of the bus, her daughter took off at a run. "When I finally caught my runaway child and started hoofing it through the snow, a local mum pulled her minivan over and offered us a ride. We were so cold and exhausted that I said, yes. She blasted the heat, offered a cozy blanket and books for Maggie, and let me cry in her car. Then she drove us to our appointment."
We've got your back
While these gestures solve an immediate problem, they also do a lot more than that. With each meal that gets delivered, each ride, each phone call, we send a message. You are not alone. We've got your back. You'll get through this. As Kim said, "It's a relief to know that we are not alone and that people are there to help. Even when we don't ask for it." 
Motherhood is relentless, especially for those who are flying solo. But in celebrating each other's triumphs and helping those in despair, we are also teaching newcomers to North Van how all this works. We're teaching them, and reminding ourselves, that these acts of kindness are anything but random. Even as we learn to raise our children, we become mothers to each other, creating safe spaces to nurture ourselves and – if we have to – find a soft landing when we really need to fall apart. These are the moms Peggy described as "angels with crooked halos."
Above and beyond
So while a lot of our communication may be on Facebook or in text messages, that's only the tip of the iceberg. The real substance of our community is in the doubled recipes, the late-night car journeys and extra play-dates that help moms get through days that make us want to crumble and give up. Riva brought a different perspective. "When someone goes above and beyond, you can't help but see what wonderful people there are here. We're not that different in the big scheme of things. All moms working hard to keep humanity beautiful for our children."
Putting down roots
Hannah's experience echoed my own. The mom community is "wonderful for immigrants. It has helped me to learn about the local area, services, events, etc. and it has helped me to put down roots, make new connections and feel part of my local community.
As I write, I can hear running water and three kids hooting. That's because half-way through writing this article, Maryam and her daughter showed up. "Go. Finish your article. The kids are fine. I'll wash up," she said as her halo glowed in the morning sunshine.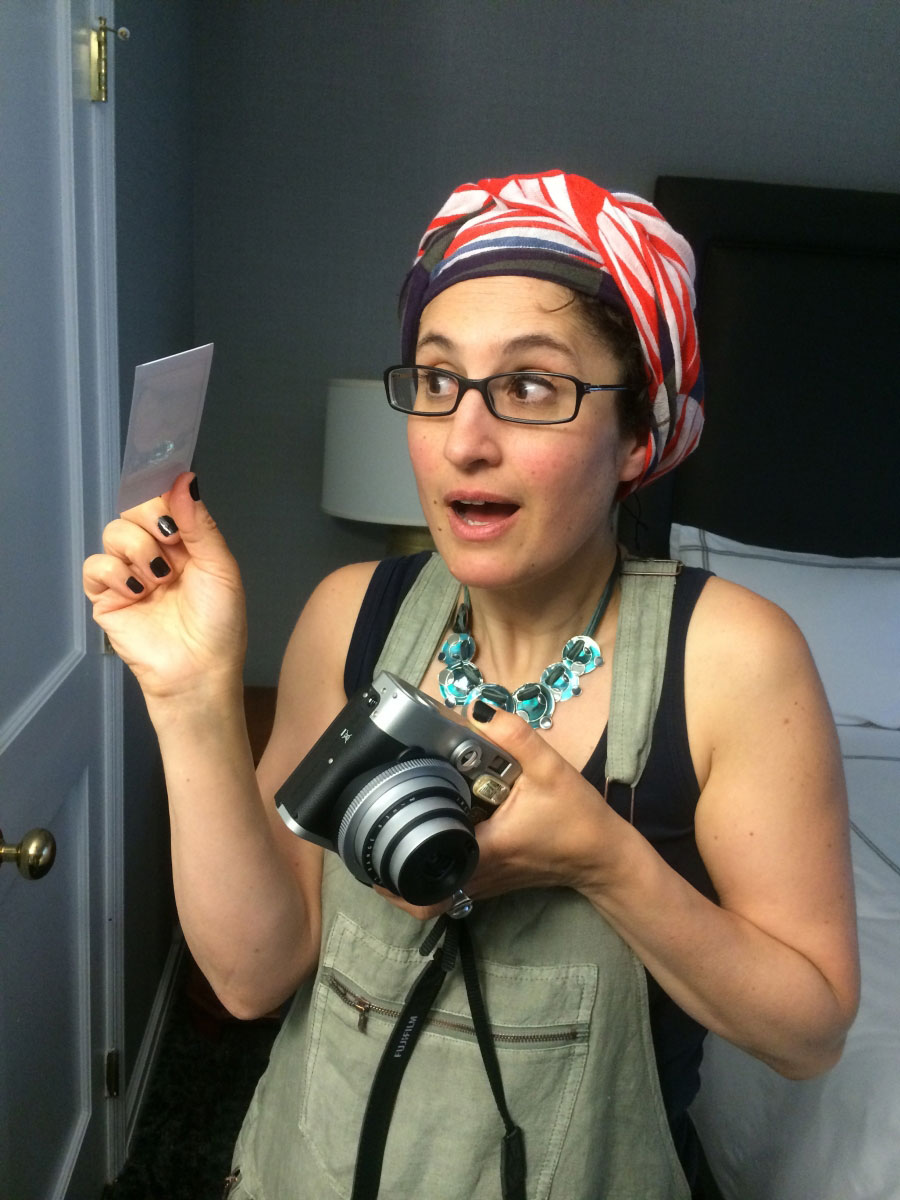 Shula K.
Shula is a writer, broadcaster and artist. Her writing has appeared in  the Globe and Mail, the Guardian Newspaper (UK) and on national CBC radio. Read her articles in the Jewish Independent, where she is a regular contributor.