There's so much nature and greenspace to enjoy at our doorstep. And, when the weather warms up, there is no better way to soak it all up than to combine exercise and the outdoors. When I heard about North Vancouver Recreation & Culture's (NVRC) latest offering – free outdoor circuit training classes – I had to give it a try. After my first fun and sweaty class, I'm hooked! 
Free Outdoor Classes
From May 6 through June 20, the NVRC is offering free 45-minute circuit fitness classes Monday to Thursday evenings at two local parks. The classes are designed to boost fitness with instructor-led exercises for improving stamina, strength, speed, agility, balance, coordination and flexibility. Every class is taught by a highly trained and qualified NVRC fitness instructor. 
 
Circuit training and its benefits
Circuit training is a series of exercises completed in quick succession with minimal rest periods in between. This makes for a quick workout that burns fat, and builds muscle and endurance. 
Fans of circuit training claim it is the best way to target different muscle groups and raise metabolism in the shortest workout time possible. Here is a list of key benefits:
Time saver – achieve maximum results in minimum time (workouts are under an hour)
Work out your entire body – from major to minor muscle groups
Cardio and strength training – combine intervals of high-intensity cardio with strength building
Crank up your metabolism – burn more calories than many exercises and continue to burn up to 48 hours after
Fight boredom – circuit classes keep you moving!
Helps weight loss – since cardio is included in the latter part of the workout, it helps to burn more fat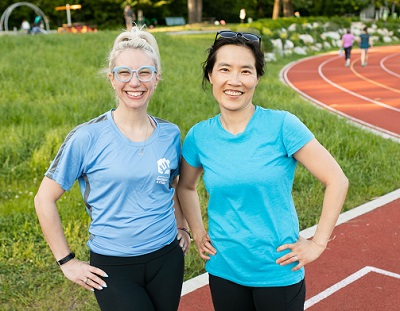 My first class
Arriving at the new track in Mahon Park, I was immediately welcomed by our instructor Stephanie. It was a gorgeous evening. The late sun highlighted the green trees and grass that contrasted beautifully with the bright orange of the joint-friendly rubberized track. Children's laughter from the adjacent playground energized the atmosphere, and I found myself relaxing right away.
Stephanie's lighthearted touch was perfect for the challenging workout. After a brief warm-up to music, our class of sixteen drop-in participants (of varying ages and fitness levels) was encouraged through a series of lower and upper body exercises, including lunges, jumping jacks, burpees, "sword chops", planks and more. Stephanie demonstrated each exercise (with modifications for middle and lower intensity) before letting us loose. 
The 45-minute class consists of a continuous series of exercises (60 second duration) followed by rest breaks (45 second duration). There was a lot of good-natured banter about the clock being broken. I personally experienced some serious time expansion during the plank!
Whenever the going got tough, Stephanie was there to encourage us with "Good job - keep going!" Throughout class, she monitored everyone's alignment and reminded us to progress at our own pace. 
I was challenged to exercise in movements and directions in novel ways, to strengthen muscles and increase stamina. These circuit training classes are a great way to rev up for upcoming summer hikes and other adventures in the great outdoors.
By the time the class ended, everyone was sweating and smiling. Though challenging, the 45-minute class flew by! I left with a big smile and an endorphin high. I will definitely be back! Hope to see you out there!
Free classes at Mahon Park and Ray Perrault Park – May and June
The circuit training classes are held at Mahon Park and Ray Perrault Park in the City of North Vancouver, rain or shine. These are drop-in classes – no registration required!
 
Mahon Park – Mondays and Wednesdays
1648 Jones Ave, North Vancouver - meet at the track
Mondays: May 6 - June 17 
7:00-7:45pm 
7:50-8:35pm
Wednesdays: May 8 - June 19
6:00-6:45pm
6:50pm-7:35pm
Ray Perrault Park – Tuesdays and Thursdays
1310 East Grand Blvd North Vancouver - meet in the parking lot
Tuesdays: May 7 - Jun 18
6:00-6:45pm 
6:50-7:35pm
Thursdays: May 9 - Jun 20 
7:00-7:45pm 
7:50-8:35pm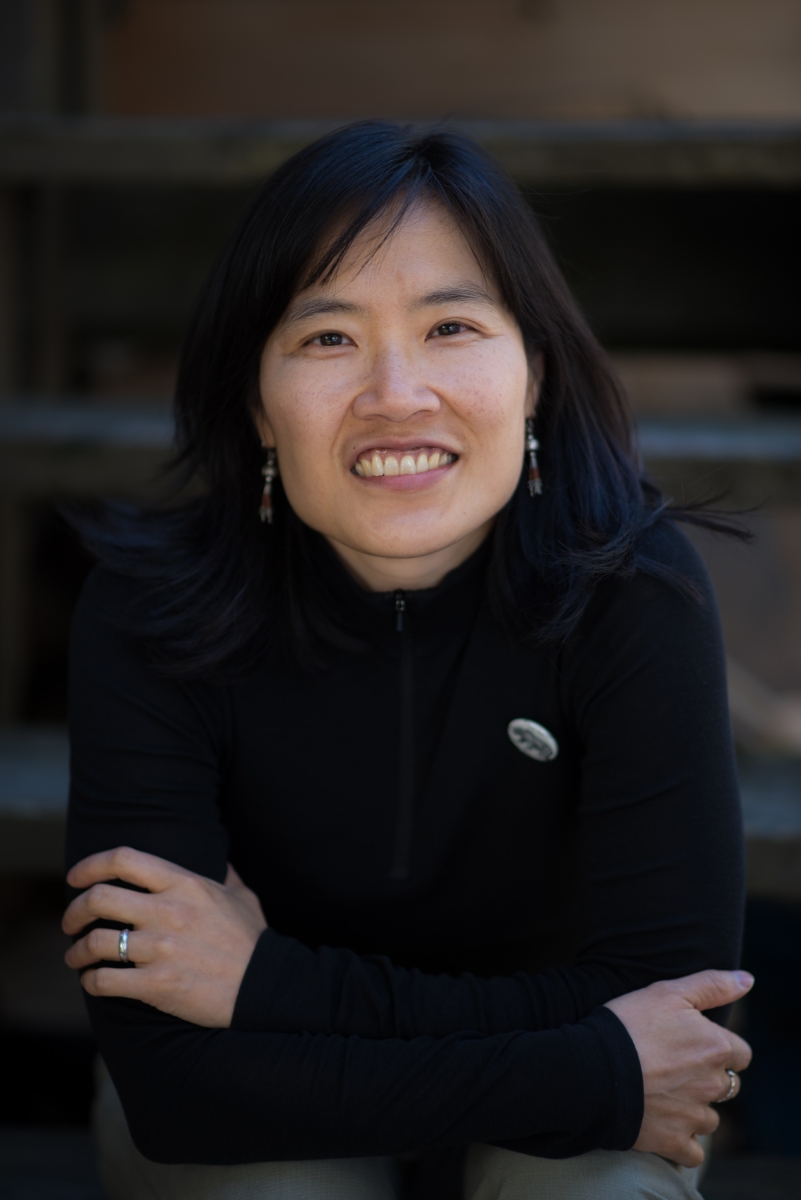 Wiley H.
Wiley is a long-time North Vancouver resident. She works as a technical writer and is the current newsletter editor for the North Shore Writers' Association. She spends her free time feeding her twin passions of creative writing and hiking. She recently discovered a potential third passion - the pottery studio at the Delbrook Community Recreation Centre.