If you're like me and have been waiting patiently for the new Delbrook Community Recreation Centre to be built, I think you'll be very happy with the results.
Last week, I snapped up the opportunity to take in a 40-minute tour with an informative NVRC Volunteer Ambassador.  I registered at the new reception counter and met up with a dozen or so other residents in the bright, new lobby.  
Since the programs and services at the new facility all have staggered start dates, there wasn't a huge amount of activity.  However, the fitness centre was bustling—and since 5:30 am apparently!
My first impressions: 
Great Layout and Design
While still under some construction, the building (with that pleasant "new building" smell) has an efficient layout with three floors plus underground parking.  The two-storey lobby certainly has a wow factor when you enter, spacious with big windows.  From the main floor, you have a good view down into the pool area, weight room and huge gymnasium.  And although the pool doesn't open until next month, it's sure to be a big hit with our community.
While functional, the new centre is also attractive.  The overall structure, with lots of wood and glass, was obviously designed to take advantage of the south/west exposure and green spaces.
Plus, there is dazzling public art to enjoy.  One you actually walk on.  "Close to Nature's Heart" is a very cool, leaf pathway that runs throughout the first floor and represents streets in the community. Another one, called "Hydrosphere" is a beautiful hanging sculpture high up in the lobby that reflects the light streaming in the windows.  Reminiscent of raindrops, it's clearly very fitting for us on the west coast.  
An outside water sculpture "Salmon Cycle" is in the works and will be ready in a few weeks, according to staff.
Community Hub
We toured some expansive, multipurpose spaces that are available for public programs and for private rentals. With this prime location, I anticipate the new centre will host some fun community events. And if you're someone who enjoys experiencing the Mosquito Creek trails and have often craved a refreshment (aka reward), you'll soon be in luck.  Hikers, dog walkers, runners, spectators, skateboarders and passersby will soon be able to top up their water bottle (there's a water refill station inside!) or grab a snack in the coffee shop which is under construction.  Yes, staff have confirmed that a Blenz location will open soon in the lobby (yay!)-  and it's sure to be a popular meeting space for neighbours, centre participants, and visitors to the neighbouring turf field.  On a sunny summer day, the west facing steps (and there are a lot of them) will be a great place to catch some rays and soak up our special North Shore ambiance.
Variety of Amenities, Programs and Spaces
While only the fitness centre was officially open on the day I toured, as a resident and parent, it's exciting to think of all the great amenities and programs that will soon be available.  In addition to fitness classes, aquatics facilities, sport courts and a gym, the community recreation centre will offer programs in multipurpose spaces for pre-schoolers, youth and seniors.
But what also impressed me were the studios.  While bare right now, the upper floor has a dedicated arts and crafts room (never offered at the old Delbrook and William Griffin centres due to space issues) and a pottery studio complete with kiln area.  These generous-sized rooms that overlook Queens Road, will soon host programs to inspire artists of all ages. In fact, after taking this tour I'm very tempted to try a class.  Seriously.
There's lots to get excited about at the new Delbrook Community Recreation Centre.  Come on over for a look!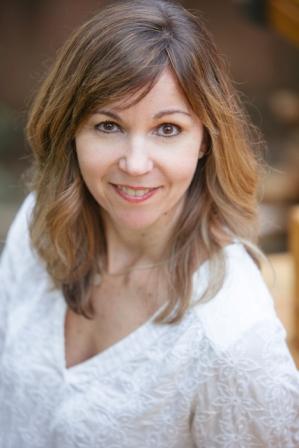 Kari is one of NVRC's bloggers and is also a busy and active North Van mom with three boys who all play hockey. 
A graduate of UBC and BCIT, she's worked in marketing and communications and now is spending more time pursuing her passion for words through storytelling and creating online content.
She is an active volunteer who loves home décor, travel, health and wellness  and watching her kids play sports.  When she's not working at her computer, she can usually be found watching Netflix or exploring the North Shore.