After an unprecedented four-month closure due to COVID-19, the sound of tennis balls bouncing on courts can once again be heard at the North Vancouver Tennis Centre. "The first few weeks has gone really well," says Wayne Elderton, the tennis centre director. "The community, coaches and staff are all eager and happy to be back."
The North Vancouver Tennis Centre
The North Vancouver Tennis Centre (NVTC) is a gem in our community. Not only is it one of the most gorgeous indoor tennis facilities around with 9 beautifully maintained courts, easy parking, location next to the MacKay Creek greenbelt, it is a facility open to the public.
"Our courts are state of the art. They are even better than some private clubs, and they are open to everyone," says Wayne Elderton, NVTC Director. 
Wayne has been with NVTC for twenty years and he is proud of its mandate and motto: "No members just players." There are no membership fees and players simply pay as they go. It is also the only public facility with a full cost-recovery model, meaning it does not require government subsidies for its operations. NVTC offers junior and adult tennis programs and coaching. It is a designated Tennis Canada Tennis Development Centre (TDC), providing one of the best development programs for competition in the country.
The great silence
"2020 has definitely been one of the most challenging years," says Wayne, describing the unprecedented four-month closure of the NVTC from mid-March. The closure has meant all programs were suspended, including the usually year-round junior development programs. Thankfully, the milder spring and summer weather has allowed people to play the game outdoors.
"Tennis is a great activity during COVID-19 because it's one of the safer options – as long as you take good precautions like not touching your face during play and sanitizing your hands afterwards," says Wayne. "Tennis is a great game."
During the closure of the NVTC, Wayne and the coaches tried to encourage the junior players to keep up their skills, as many of them play competitively and some are ranked provincially. He sent each player family a package of information, resources and tips on ways to stay fit and keep their skills sharp, such as how to conduct solo practice sessions against a wall (technical skills), videos to watch and reflect on (tactical game strategies), videos for fitness training, and timed physical challenges.
The great return
The NVTC reopened on July 13th to great community response. 
"We are thrilled to have opened up the centre and to be serving the tennis community indoors again," says Janet Wallace, Community Recreation Coordinator. "There is a very high level of interest in returning to our programs." Indeed. Both junior and adult programs for the rest of summer are fully subscribed again with waiting lists. 
A community that plays together hangs together
On the first Friday of re-opening, a group of Under-10 Tournament Trainees are back at work with their coach Gary. The skills and agility of the young athletes are impressive. Despite being physically distant as they go through their drills and practice, laughter and shouts of encouragement can be heard. 
Before and after every session, each of the young players must sanitize their hands. They are also reminded not to touch their faces during practice. Afterwards, the players leave through the one-way exit to the parking lot to be picked up.
Post-practice spritzer
Two sisters who both train at NVTC, Algara (age 13) and Albenna (age 9), and their mother Desi Dineva were asked how they feel about the NVTC and the training they receive. Each expressed their perspective and gratitude in their own way.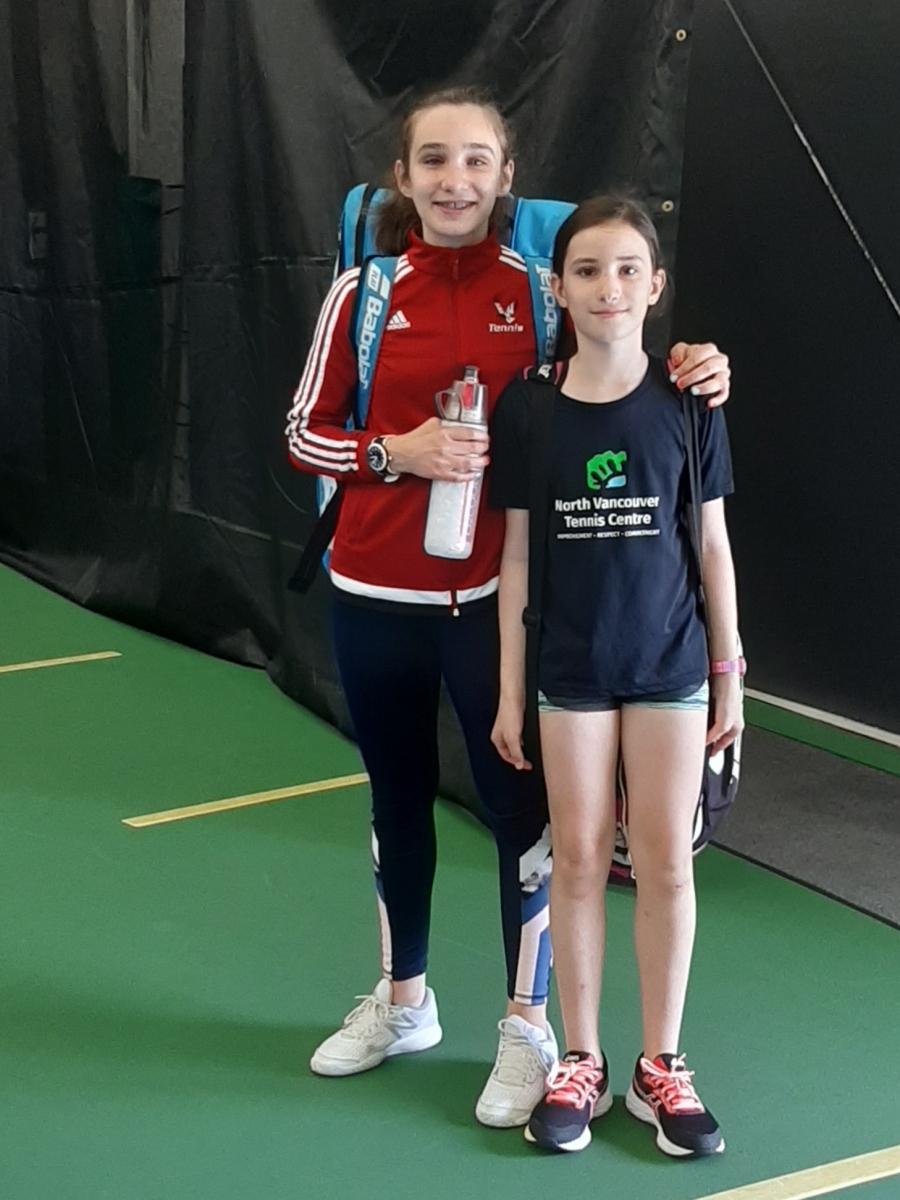 Tennis aces Algara and Albenna Dinerva
"Train the way you want to play," says Albenna, who has been training with the junior program for over three years. She grins, adding the lesson from the day, "Always be prepared."
Her older sister Algara started as a beginner at NVTC six years ago. Now a provincially ranked player, she says, "I really like it here and I plan on staying for as long as I can. The coaches are really good!" 
The girls' mother Desi praises the excellence of the NVTC and its director Wayne. "Even while the centre was closed, I was contacted by Wayne to keep the kids active with training tips and fun short videos. It's something I never expected. It was so great to have guidelines on how our kids can keep up their skills and practice. I am touched by this caring approach." Desi concludes with a smile, "To me this is community." 
New safety protocols and current hours 
Safety must be everyone's first priority. The NVTC is following all provincial health and safety guidelines to keep players, coaches and staff as safe as possible during this time. Prominent signage, one-way entrances and exits, distancing markers on the courts, extra cleaning and sanitizer stations have been implemented throughout the facility. In order to minimize touch points and social gathering, change rooms, shower facilities, the observation lounge and other social areas are currently closed. 
New protocols to be followed by everyone include:
Anyone feeling unwell must not enter the facility (e.g., fever, chills, sore throat, cough, shortness of breath, headache, new loss of taste or smell).
Players and staff admitted only (observation areas closed).
Court bookings with names of all players must be made by phone and credit card only – up to 72 hours in advance.
Come prepared to play – arrive as close to your booked court time as possible and come changed (dressing rooms closed).
Bring your own filled water bottles (drinking fountains closed).
Enjoy "fast food tennis" – keep lingering to a minimum so everyone can stay safe and the centre can stay open!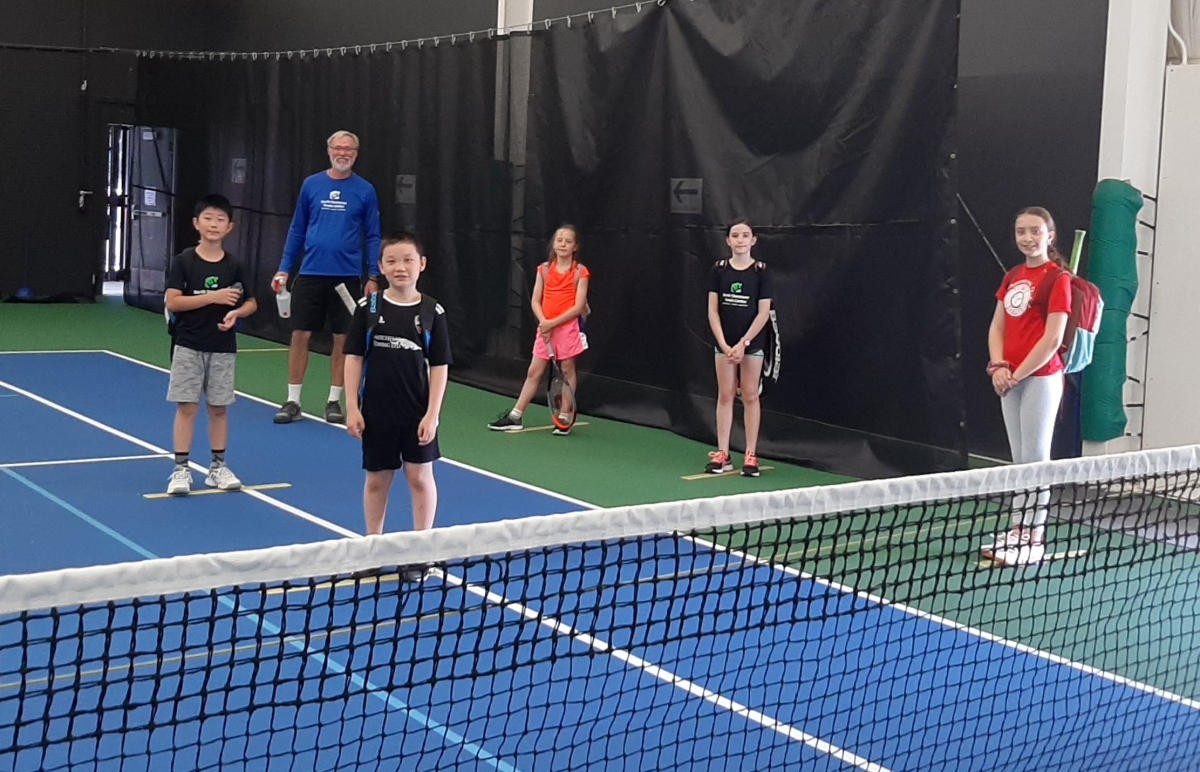 Summer hours through August: Monday to Friday, 9am – 9pm (office hours 9am – 4:15pm), weekends and holidays closed. For full details, visit this page.
Heading into the fall, the NVTC team looks forward to offering more programs and opportunities for the community to play tennis. Stay healthy, everyone, and enjoy the game!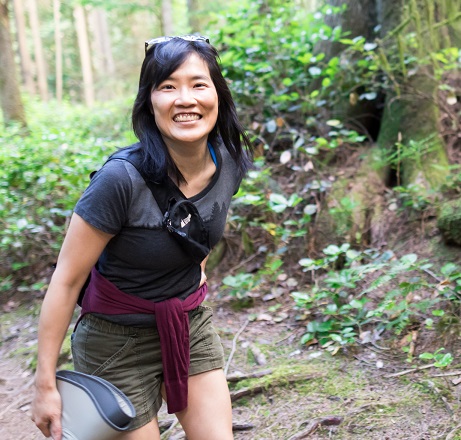 Wiley H.
A long-time North Vancouver resident, Wiley works as a technical writer and is the current newsletter editor for the North Shore Writers' Association. She spends her free time reading, hiking and discovering new things to try at North Vancouver Recreation & Culture!