NVRC takes your fitness and safety seriously. Not only are the fitness centres staffed by highly qualified and accredited professionals, every piece of equipment in the centres is carefully selected, purchased and regularly maintained. 
How does the equipment stay in such great shape?
Each of NVRC's six fitness centres have cardio and strength equipment, and free weights. Ongoing safety inspections are carried out on all fitness equipment as part of its regular preventive maintenance program.  
Additionally, fitness equipment is regularly replaced and upgraded. All new purchases or replacements are critically assessed by the fitness centre supervisors, who understand the needs of their clients and evaluate each piece of equipment based on those needs. 
For new equipment purchases, thorough consideration is given to the following criteria:
Evidence-based research, not fads
Highest safety standards for minimum risk of injury
Adaptable equipment for wheelchair accessibility whenever possible
Balance of novelty and familiarity for fitness centre clients
Consistency of equipment throughout the fitness centres, so you can work out at different locations
Fitness centre supervisors are very knowledgeable about their fitness centre equipment, so ask them for help if you have any questions.
Recent equipment upgrades and updates
Every year each fitness facility receives equipment upgrades. Here are a few recent ones:
Delbrook – new stationary bikes
Harry Jerome – the Spin Studio re-opened in December with a new stage, painted walls and shiny new Schwinn bikes, "the Ferrari of spin bikes"
John Braithwaite – ergonomic Woodway treadmills (on order)
Karen Magnusson – elliptical, arc trainer and stepper
Parkgate – new spin bikes and arc trainer
Ron Andrews – new treadmills
Each fitness centre is unique!
NVRC strives for the best possible equipment in each of its fitness facilities. Regular equipment maintenance along with each centre's fitness supervisors ensure your workouts are safe while you reach for your fitness goals. Every facility has its own unique features and specialties, so check them all out!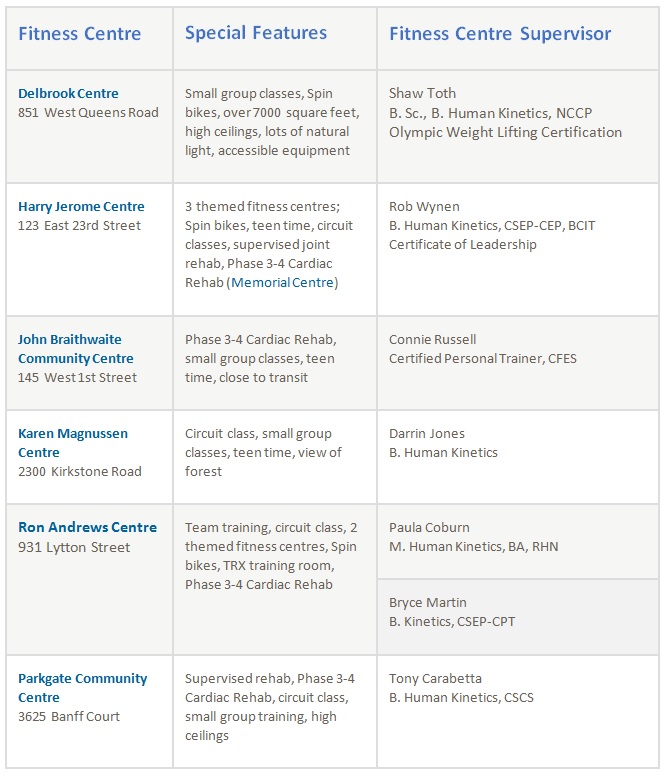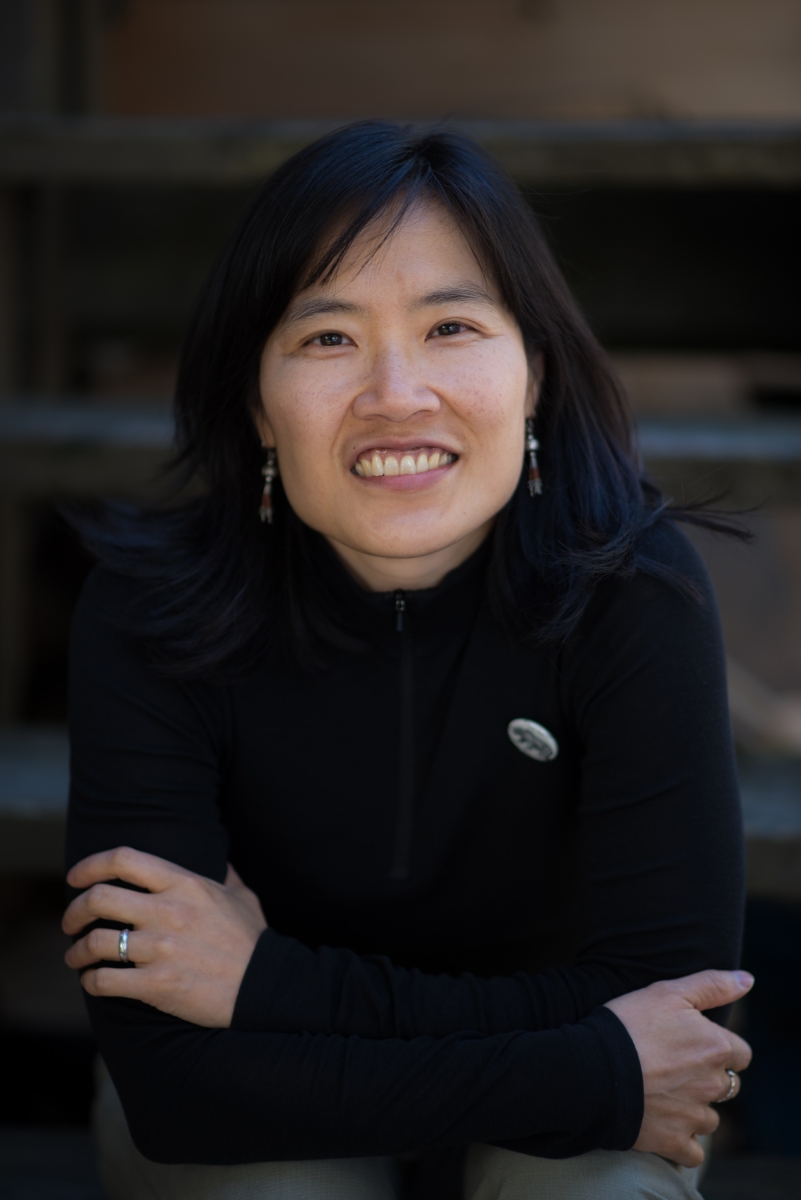 Wiley H.
Wiley is a long-time North Vancouver resident. She works as a technical writer and is the current newsletter editor for the North Shore Writers' Association. She spends her free time feeding her twin passions of creative writing and hiking. She recently discovered a potential third passion - the pottery studio at the Delbrook Community Recreation Centre.