"Yes." "No." "Nothing." "Maybe." "OK."  
Do these one-word answers from your child sound familiar? (And do they drive you nuts?)  
It may appear they don't want to talk, but conversations with your kids are important.  For good emotional development, children need to express themselves and share their feelings and ideas with others.  They also need support, advice and encouragement from parents and caring adults.
Conversations can be serious, ordinary or lighthearted. The important thing is that you're developing a two-way channel of communication with your child.  It shows you care and you're interested in them and how they feel. 
So how can you get the conversation started with your kids and keep it going? Here are some dos and don'ts. 
Do: 
•
Look out for little signs they want to have a talk with you 
•
Show you are interested in what they say 
•
Ask questions that require more than one-word answers 
•
Focus on what they're saying, not on how you'll respond 
•
Listen more than you talk  
Try out phrases like "Tell me about it." And "Wow. Really?" to encourage them to talk. 
Don't:  
•
Interrupt what they are saying 
•
Command or threaten them 
•
Judge or misinterpret what they've said 
•
Brush off their feelings 
These actions can be conversation inhibitors- or complete stoppers. 
Strike up a conversation anywhere with your child- at the dinner table, in the car, on a bike ride, or before bedtime. Take note of when and where they are most comfortable talking.  If you detect they are chattier when there's no eye contact, do something else at the same time like walking or playing a board game.  
The great thing is that children who develop good dialogue skills at home will be better prepared for adulthood.  They learn how to meaningfully connect with others and build good social networks.  (Ask anyone who's gone to a cocktail party, conversation skills are great to have regardless of your age!)
Developing the art of conversation may take some time, but the benefits for you and your child are tremendous.   
Did you know that North Vancouver Recreation and Culture staff are trained in developing conversations with children? Children's Program Leaders receive High Five training to learn the importance of fostering friendships between children and caring adults.   Visit
Program Directory
to learn more about NVRC children's programs.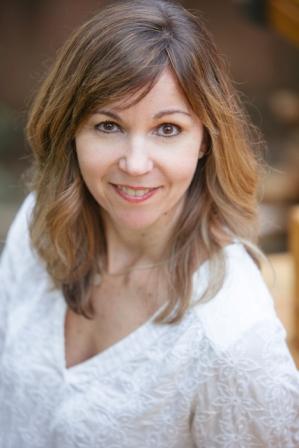 Kari is one of NVRC's bloggers and is also a busy and active North Van mom with three boys who all play hockey. 
A graduate of UBC and BCIT, she's worked in marketing and communications and now is spending more time pursuing her passion for words through storytelling and creating online content.
She is an active volunteer who loves home décor, travel, health and wellness  and watching her kids play sports.  When she's not working at her computer, she can usually be found watching Netflix or exploring the North Shore.