International Dance Day is just around the corner and the NVRC invites you to get up and dance! On April 29th the annual celebration of dance will take place with events and festivals held all over the world.
Here, on the North Shore, you are invited to a free dance performance and community participatory dance at Delbrook Community Recreation Centre.
Dance event
Delbrook Community Recreation Centre plays host to a special celebration of International Dance Day. A free dance performance will begin at 1:30pm on the main deck, followed by a community participatory dance. All ages welcome! For details, see
dance notice
.   
Dance is for every body
Started in 1982, International Dance Day is celebrated on the anniversary of the birth of Jean-Georges Noverre (1727-1810), the creator of modern ballet. However, you don't need to be a ballerina or a great performer to enjoy the many benefits of dance. 
If you can move, you can dance. Like sports, there is a dance form to suit every interest, from traditional to modern, disciplined to fluid. 
It's a matter of finding something you love, letting go of expectation and enjoying the natural experience of moving rhythmically. If you're new to dance, consider the many proven reasons to start dancing:
Fitness – improve your cardiovascular health, range of motion, strength, coordination, balance, agility and posture.
Physical literacy – dance incorporates all aspects of physical literacy that helps lifelong engagement in physical activity.
Mood elevator – dance involves all aspects of the bio-psycho-social model of wellbeing and relieves stress.
Check out the wide range of dance classes available 
The NVRC offers an incredible array of dance movement classes for early years (0-6), school age (6-12), youth (10 and up) and adult. The extensive list includes ballet, hip hop, creative dance, dance sampler (jazz, twist, tap, ballet, ballroom),
Belly Motion
and Zumba. All dance classes help develop coordination, kinesthetic awareness, motor skills, musicality and a sense of personal freedom!
Here are a few suggestions to overcome shyness, fear and reluctance to get started:
1.
Before you sign up for a class, speak with the instructor or other participants to get an idea of what the class involves.
3.
Remember that everyone is on their own physical literacy journey, so there is ne need to compare yourself to others.
4.
Classes are about having fun and connecting with people. 
5.
Try a new experience – you'll probably love it!
Coming this September, "Dance Jam" classes which will be offered at Parkgate Community Recreation Centre. This new program is all about movement and incorporating various dance styles so everyone can go at their own pace and learn about movement from each other. Open to ages 10-100, registration will open in late summer (watch for it in the Fall Leisure Guide)!
Dance workshops leading up to International Dance Day
In the week leading up to International Dance Day, the NVRC is offering four dance workshops:
Hip and Torso Isolations to Improve Gait - Ages 13+
Explore the relationship between the lumbar-pelvic rhythm and gait using rhythmical hip and torso isolations to improve your gait movement pattern leading to decreased risk of falls.
Monday, April 22, 11-11:30am
Karen Magnussen Fitness Centre
$6.65 or $3.30 for non-members, $0.00 Members 
Relationship Between Strength and Mobility - Ages 13+
Enhance your quality of movement by learning the subtle interconnection between strength and mobility. 
Tuesday, Apr 23, 2:15-2:45pm
Karen Magnussen Fitness Centre
$6.65 or $3.30 for non-members, $0.00 Members 
Plyometric Jump Progressions - Ages 13+
Jumping is a designated Fundamental Movement skill and is an integral part of all movement disciplines including dance and other sport activities.  This workshop will focus on teaching and improving your jump performance, and decreasing your risk of injury through progressive plyometric training.
Wednesday, Apr 24, 5:15-5:45pm
Parkgate Fitness Centre
$6.65 or $3.30 for non-members, $0.00 Members 
Somatic Yoga - Ages 8+
Using small, slow, gentle movements to re-educate the brain to release muscle tension Somatic Yoga is a gentle practice that can positively impact your body. This class is great for cross-training for dance and sports as well as those who maintain prolonged postures such as sitting. 
Saturday, Apr 27, 1-1:45pm
JBCC Shoreline Room
$6.65 or $3.30 for non-members, $0.00 Members 
Dance your heart out on April 29!
If you can't make it out to the special dance event at Delbrook, still mark your calendar and remind yourself to boogie on the 29th! Wherever you are, set aside a few minutes and dance your heart out. Have a laugh and celebrate the joy of movement!
Photo credit: International Theatre Institute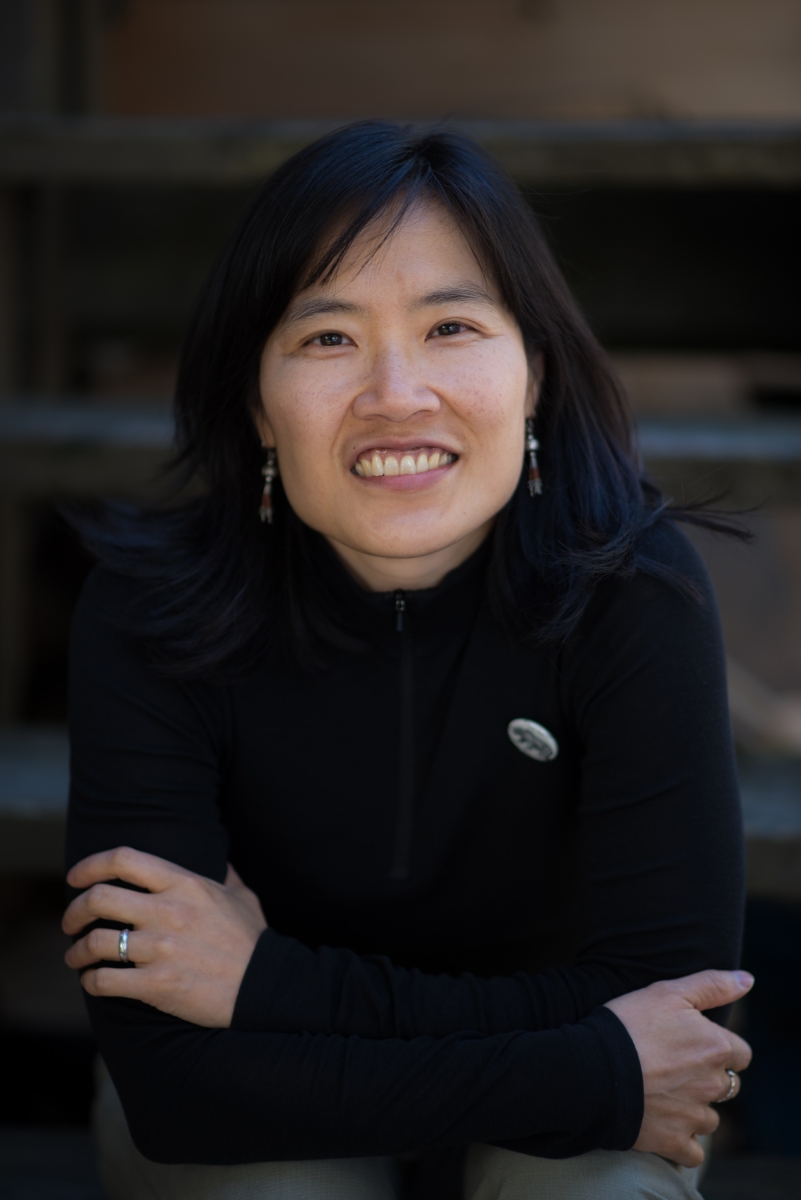 Wiley H.
Wiley is a long-time North Vancouver resident. She works as a technical writer and is the current newsletter editor for the North Shore Writers' Association. She spends her free time feeding her twin passions of creative writing and hiking. She recently discovered a potential third passion - the pottery studio at the Delbrook Community Recreation Centre.