Fariba Dashtaray is passionate about art. She creates it, displays it, and teaches it. Her students at the new Lions Gate Community Recreation Centre (LGCRC) are grateful for the guidance and encouragement Fariba provides during weekly classes.
"It's the little things that make such a difference. That's what Fariba showed me today," said Ada, a student participating in the Acrylic Painting Class that Fariba teaches every Thursday from 9:30am – 12:30pm. "My painting looked flat, then Fariba showed me how a little shading and blending creates depth. I'm so pleased with what I learned today."
Ada lives in Lions Gate Village and was excited to learn that art lessons would be offered in the new Community Recreation Centre. Painting is a hobby for her and she wanted to improve her skills. Thanks to Ada's inspiration and Fariba's guidance, the still life she is painting of a wine glass reflecting a grape vine is coming along beautifully.
"Painting is a wonderful hobby," Fariba explained. "The world is full of inspiration and painting gives you an opportunity to be creative and passionate about what you see and feel."
Patience, practice and perseverance required
Fariba understands inspiration. Her paintings, in acrylic and watercolour, are displayed in art shows, galleries and private collections.
"I've been painting and drawing for as long as I can remember. Painting was always my favourite form of expression. I used to draw all over the edges of my school notebooks," Fariba said. "I get inspiration from anything around me. Just look out these windows," she points to the bank of glass that lines two walls of the spacious studio. "Each window is an inspiration."
The studio space at LGCRC features floor-to-ceiling windows on two sides, offering views of trees, mountains and urban activities. If they don't already have an idea, Fariba's students will have many options to consider as they look through the window.  
No matter your age or background, painting is a wonderful and fun form of expression. Some of Fariba's students are retired, while others work part-time, attending art class in the morning then heading off to jobs in the afternoon. No matter their background or experience with painting, Fariba's advice to all of her students is the same.
"Be patient, practice and persevere," she said. "You can't be an artist overnight. You need to stay focused and keep at it."
Everyone brings their own vision
Fariba has followed her own advice, with years of training and practice. The result is a portfolio of truly amazing pieces. She brings it to class to help encourage her students.
"I love sharing my art and truly enjoy teaching," Fariba said. "Each student brings their own vision to class and everyone has different ideas. This makes it interesting for me as a teacher and for everyone in the class. The students often encourage and inspire one another."
There are many options for inspiration at the LGCRC, which offers a number of arts programs and classes. In addition to watercolour and acrylic, painting classes, there are classes for drawing, print making and mixed media, as well as several other programs. View the visual arts programs at Lions Gate
Fariba is hoping the word will spread about the new art classes at LGCRC. She loves sharing her passion for painting and looks forward to welcoming more students to the beautiful studio.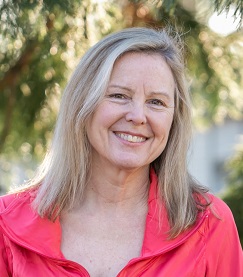 Michelle Perrault
A North Shore girl at heart, Michelle has fond memories of Saturday night skates at the NVRC ice rink (now Harry Jerome) and swimming lessons at William Griffin (now Delbrook) pool. More recently, she enjoys hiking and biking the trails of Mount Fromme and the Seymour watershed. She lives in Lynn Valley with her two adult children, two dogs and wonderful friends and neighbours.