Why everyone should try this fun sport!
What the heck is pickleball?
When I first heard about pickleball, I thought it was a snack food. I've since learned it's a game invented in 1965 on Bainbridge Island, Washington, by a former US State Representative who was trying to entertain his bored family that summer. Pickleball is a cross between badminton, tennis and table tennis and uses solid paddles and a perforated ball.
It has gone from being a summer cottage pastime to an internationally played sport, ranging from recreational to competitive all the way to the annual Bainbridge Cup. There is even an International Federation of Pickleball, the world governing body of the sport whose ultimate goal is to make pickleball an Olympic sport!
My introduction to pickleball
I first noticed the funny-named sport in the NVRC Leisure Guide. Then I kept hearing people enthusing about this great game. Since it's offered at my local community recreation centre and because I know Trying New Things Is Good For You, I decided to attend a drop-in session at the Delbrook Community Recreation Centre. 
I wasn't sure what to expect since I didn't know anyone when I stepped into the large gym at Delbrook, which had been transformed into six pickleball courts. Within minutes, players began to trickle in and warm up, paddling plastic balls against the walls. Conversation started up as people caught up on each other's news. It didn't take long to be invited to join in. When I said it was my first time and I didn't know the rules, one of the regular players quickly filled me in.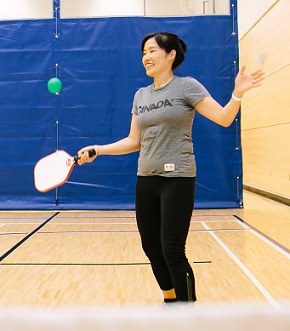 There aren't many rules which makes getting started easy. It's similar to doubles badminton or tennis with an easier point system (first pair to reach 11 points wins the game). When players finish a game, they can continue for another game or rest on a nearby bench.
The atmosphere was warm and convivial. There was good-natured teasing, lots of encouragement and a lot of laughter. After each game, players often change partners or rotate to a different court. There was no organizer or leader, but the casual system worked perfectly. Nobody sat out for long as most games last about 20 minutes. 
Pickleball perks
I ended up playing four games and having a blast. I forgot I was even exercising, although I worked up a good head of sweat. Afterwards, I could feel that I had worked out my whole body. 
It's a game that develops your
physical literacy
by working on fundamental physical skills for agility, balance, coordination and speed. Here are just some benefits of pickleball:
Strengthen hand-eye coordination 
Challenge the reflexes
Improve speed and agility
Low joint stress from the light paddle, ball and wooden gym floor
Great memory workout – players have to track and call out each point when serving
No need to bring equipment (paddles, balls and nets provided)
No need to pre-arrange partners (everyone is welcome, mix-and-matched and rotated from game to game)
Highly social and great way to meet new friends! 
In just two hours I met over a dozen new people. The time flew. I got a great workout without even noticing it. It was so entertaining I can't wait to play again!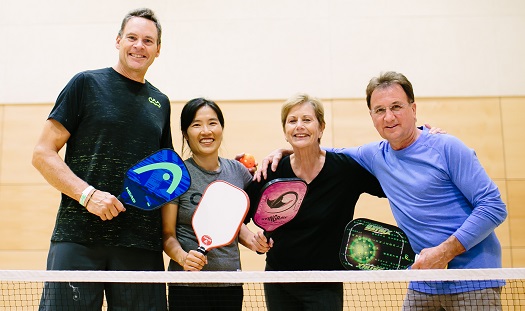 Try Pickleball for yourself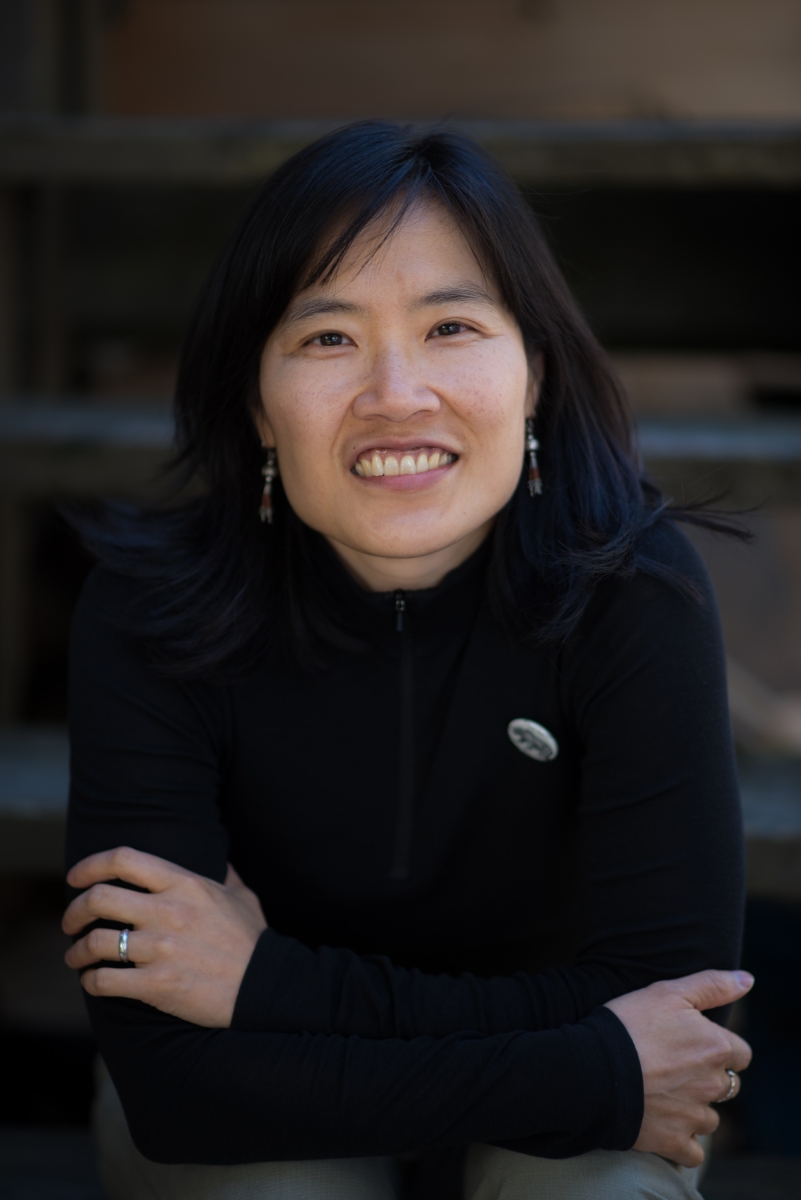 Wiley H.
Wiley is a long-time North Vancouver resident. She works as a technical writer and is the current newsletter editor for the North Shore Writers' Association. She spends her free time feeding her twin passions of creative writing and hiking. She recently discovered a potential third passion - the pottery studio at the Delbrook Community Recreation Centre.