How to start your own gratitude practice
Thanksgiving
"It is not happiness that makes us grateful but gratefulness that makes us happy." – David Steindl-Rast
 
Around the autumn equinox many cultures celebrate the annual harvest festival, giving thanks to the bounty in our lives. Even though I wasn't born in Canada, I've come to enjoy Thanksgiving every year. Not only do I love the festive foods shared with family and friends, it is a holiday that specifically reminds me to appreciate what I have.
A few years ago, my father-in-law started the practice of going around the table, asking everyone to say what they are most thankful for. Since his request came before the start of the meal, he was met with hungry grumbles. He decided to go first and said he was especially thankful for his groaning family. We all laughed but soon everyone was reflecting and offering heartfelt tokens of gratitude for all they enjoyed in their lives. The long list included family, friends, pets, health, a roof overhead, being loved, living in a safe and inclusive country, clean water, trees. 
I think most of us would agree that we have a lot to be grateful for, but sometimes we forget when life gets busy or overwhelming.
Being grateful is good for your health
In 2003, Drs. Robert Emmons of University of California (Davis) and Michael McCullough of University of Miami led the first research study on gratitude. Since then there have been many scientific studies that consistently show a positive correlation between gratitude and good health (physical and mental). Some of the most remarkable benefits of being grateful include:
Lower blood pressure (better heart health, specifically less inflammation and healthier heart rhythms)
Lower stress hormones like cortisol 
Improved immune function
Better quality sleep
Higher mood
Greater happiness and satisfaction in personal relationships
Greater motivation and productivity at work
The attitude of gratitude 
"Enough is a feast." – Buddhist proverb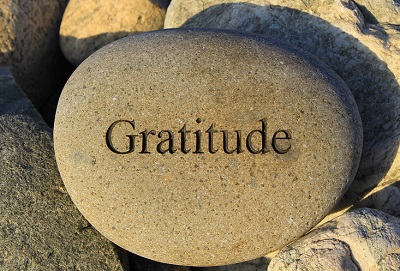 It's easy to be grateful when everything is going great. Life, however, is filled with ups and downs. It is the failures and heartaches that test and remind us of what's at stake – what we stand to lose or might have lost already. Instead of spending our energy on what we wish we had, we can focus on what we already have. As long as we keep breathing, there is always another moment, another opportunity, to choose to experience something differently. To see others and ourselves differently, to appreciate what's in our glass rather than what's not. 
Tips on starting your own gratitude practice
"This a wonderful day. I've never seen this one before." – Maya Angelou
 
Some of us may not be grateful by nature but it is a habit that can be cultivated. Gratitude becomes a mental state if practiced every day. Even though it might feel contrived at first, being mindful of why you are thankful every day actually shifts your mindset from what you lack to what you already have. Over time, it will make you happier. It turns out the practitioners of gratitude are also the practitioners of happiness.
 
Here are some ways to practice gratitude every day:
Keep a gratitude journal – even if you write down just one small thing you are grateful for each day, it will remind you of all that you have.
Meditate – mindfulness focuses on the present moment, calms the mind and allows for appreciation of your life (see previous post Meditate For A Better You)
Say thank you – by expressing your appreciation to those around you, you nurture the relationships in your life. Don't forget to thank yourself too! 
Have a gratitude object that reminds you of your gratitude – e.g. stone, pendant or keychain
Happy Thanksgiving, everyone! Let me start by telling you how grateful I am for this opportunity to share my thoughts with you. Thank you for reading this post and reflecting on gratitude. 
Now, it's your turn.
Sources and further exploration of gratitude:
Emmons, Robert: Thanks! How the New Science of Gratitude Can Make You Happier. Houghton Mifflin Company, 2007 (available from library)
Sacks, Oliver: Gratitude. Alfred A. Knoph Canada, 2015 (available from library)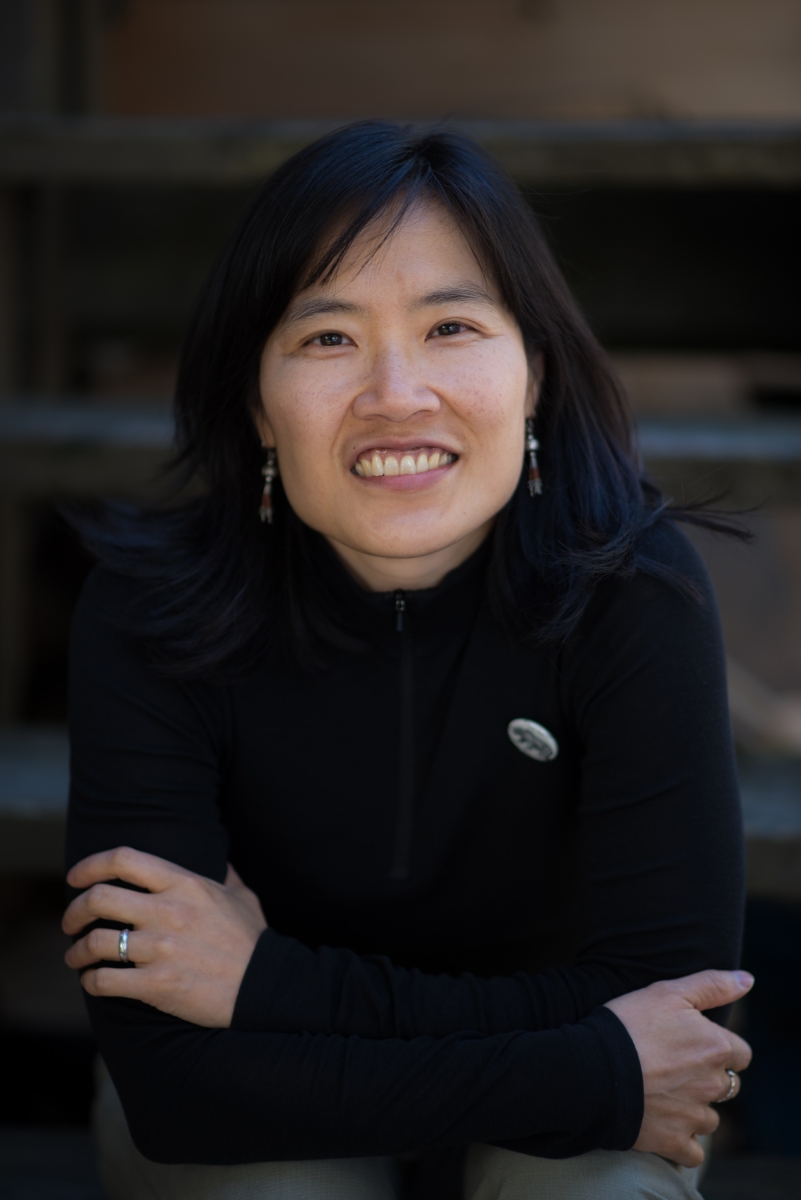 Wiley H.
Wiley is a long-time North Vancouver resident. She works as a technical writer and is the current newsletter editor for the North Shore Writers' Association. She spends her free time feeding her twin passions of creative writing and hiking. She recently discovered a potential third passion - the pottery studio at the Delbrook Community Recreation Centre.