Picking up the new leisure guide from North Vancouver Recreation & Culture feels like receiving a gift. It's inspiring to see the diverse range of offerings, right in our own neighbourhood – offerings that keep our family busy, learning and growing. 
"But there's so much to choose from!"
Picking up the guide is only the start of my mission. For me, it's a lot like buying self-assembly furniture. You've seen the finished product and know that you want it. You buy it, you take it home and then it hits you. Buying it was easy. Now you have to actually build it. That's how I feel when I get the guide home. I've got a handful of inspiration and excitement. So many ideas to immerse myself in, new people to meet and artistic journeys to take, oh my!
But wait. This means being organized - cooking dinner at 10:00am because I'll be on the road between school pickup and 5:00pm. It means planning snacks, babysitters and doing laundry on time. It also means – gasp! – personal growth. Yes, people, this is serious business.  
Take your time
That's when I'm reminded of the wise words of my good friend, whose children are older than ours. One of the first people we met after moving to Lynn Valley, this woman would have an Olympic medal in getting her kids registered and out of the door to a range of amazing activities,  if only it were possible. 
She told me that picking activities was the work of an entire evening. "Don't tear your hair out. Put the kettle on." She described to me how she would sit down with the leisure guide and a hot drink, then read the guide, front to back, at leisure and only after the children were all asleep.
I took her words to heart.  Clearly, you can't set up a season's activities in a matter of seconds. It takes several hours and careful attention to four different calendars. It takes a household managed with military precision and a car packed with snacks, spare clothes and art supplies at all times. But it starts simply: with sticky notes attached to the age-appropriate sections of the guide. 
Opportunities for learning
Once we've established what our family members want to do and figured out what times work best for us, I register for the courses and make a second cup of tea. It helps to pat yourself on the back at this point, because, in spite of our best laid plans, things can still go awry. Sometimes children get sick and miss most of their swimming lessons (I speak from experience).
Sometimes they simply discover that they aren't as interested in the activity – or as good at it - as they expected. And that's okay, too. These are great moments to remind the kids that they don't have to love everything they try, but we would like them to try something. Anything. It doesn't really matter what it is. As well as delight and pride in our achievements, we also can learn a lot about curiosity, patience and resilience from these programs.
And every time we bring home an art project or snap a photo of our kids in their kit, we pop a bookmark in the story of their lives, as it unravels. Whether it meant struggling through traffic on a rainy night, marvelling at the feel of wet, squishy clay between our fingers or a friendship made at the edge of a trampoline, there are precious and surprising lessons in every moment.
But mainly I love what the leisure guide says about the people in our neighbourhood. People who keep our community growing and thriving, by sharing moments of inspiration, moments of success, compassion, creativity and leadership.
The new Spring Summer 2017 Leisure Guide is now available for pick up at all Community Recreation Centres or view it online.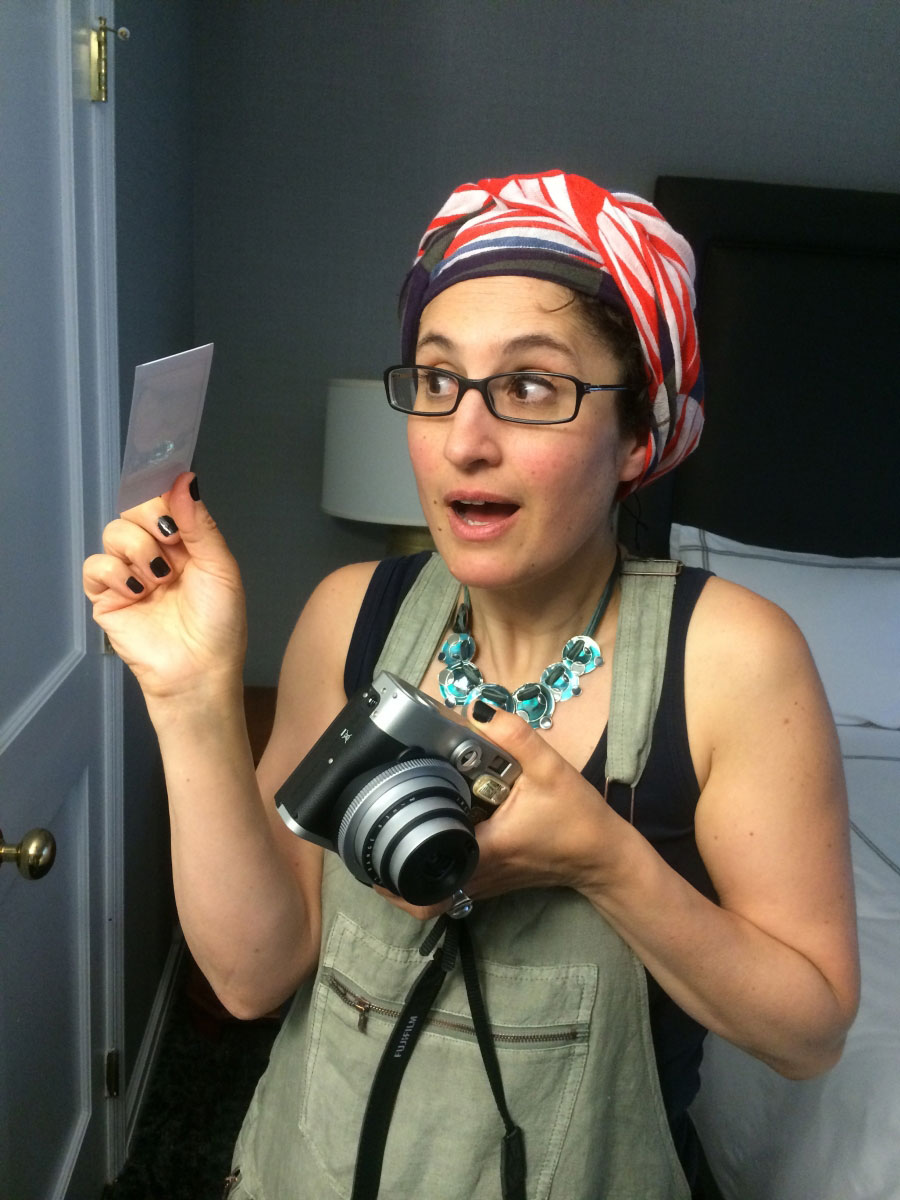 Shula K.
Shula is a writer, broadcaster and artist. Her writing has appeared in  the Globe and Mail, the Guardian Newspaper (UK) and on national CBC radio. These days you can hear her on Roundhouse Radio 98.3FM in Vancouver and read her articles in the Jewish Independent, where she is a regular contributor. Shula lives in Lynn Valley with her husband and two boys.