This is the extraordinary story of how a North Vancouver theatre is rising to the enormous challenges from a global pandemic. With shows cancelled and revenue streams dried up, our neighbourhood Presentation House Theatre is having to dramatically change its operations and programming, from artist creative spaces to innovative performance options. Like the power of art to transcend the moment, this local theatre is undergoing major changes to continue supporting local artists in bringing new work to life. Without further ado, Presentation House Theatre presents the PHT Creative Hub Co-op!
Where Ideas Play
Presentation House Theatre (PHT) has brought innovative and quality professional theatre, music and dance productions to the public for over 40 years. Each year, PHT puts on over a dozen shows with sliding scale ticket pricing options in its commitment to make live performances accessible to everyone. PHT is a space for emerging artists and collaborative partnerships to produce a wealth of programming for audiences of all ages, from young children to seniors. With its tagline "where ideas play" PHT is a creative hub in our community, where local artists are nurtured to develop and produce work that is exciting and reflective of the diversity of our community. 
When catastrophe strikes
Kim Selody, the Artistic Director of Presentation House Theatre describes how the staff have been working non-stop to come up with inventive ideas to help the performing arts community during the pandemic. 
"March to June is traditionally our busiest season," says Kim. "All of a sudden, it was all gone – the bookings, the shows, the artists, the audience." When the doors to PHT closed in mid-March, there were numerous shows in various stages of readiness. PHT had been completely booked until the end of June, including a sold-out PHT co-production with Carousel Theatre of House on Pooh Corner. 
"There have been a couple of dark nights," Kim admits with a rueful laugh. "We've really had to hit the reset button and imagine that we are brand new again."
Kim explains live performances require an incredible amount of back-end planning, organizing, promoting, ticketing, rehearsing, weeks in advance of opening. The closure of studio spaces, limited funding, and social distancing rules have made this preparation more difficult.
"One of the biggest COVID-19 casualties for our performing artists has been the loss of artistic rigour," says Kim. Having directed over 130 plays over his career, Kim explains the critical need for creative and rehearsal space, where artists can inspire and help each other, give and receive feedback, and maintain their artistic edge for when the doors can reopen. "Artists require six days a week for at least four weeks to master something, and they need to keep their edge," Kim explains. "Videocalls can only go so far." 
Where Creativity Reigns 
With a key mandate to provide a home for new and emerging artists to create, develop, rehearse and bring new work to the community, PHT staff had to dig deep to find new ways to provide space safely. 
"It's been pretty formidable," Kim continues, "there are a lot of moving parts to consider. But we knew we had to adapt or die. There really is no option to wait because if we wait, we might not be able to recover." 
Kim and his team understood they had little budget, but they knew they had space. After researching other experimental co-ops from around the world, the team came up with the highly imaginative PHT Creative Hub Co-op.
The PHT Creative Hub Co-op
PHT recently announced the PHT Creative Hub Co-operative, a new program to nurture a community of mutually supportive artists and experimenters in dance, music and theatre projects. The Co-op envisions a hub of artistic and financial reciprocity, where participating artists can create and work together by exchanging labour with each other. It will be a highly stimulating space where cross-pollination of ideas can happen and where artists will directly help other artists. Behaving as a micro economy, artists can fill in needed talent in each other's projects (e.g. voice-over or music for play), thereby reducing costs and increasing cross-discipline connections.
Dance, music and theatre artists can apply to become members of the PHT Creative Hub Co-op. Once accepted, artists will volunteer time to support the facilities and other artists' activities (e.g. sanitizing spaces, door person/ambassador, crew calls) in exchange for bookable studio and production space to create, experiment, and develop live artistic works. 
"We are very excited to see what comes out of the Creative Hub Co-op," says Kim. "We envision a supportive community of artists that will spark and enliven each other's work."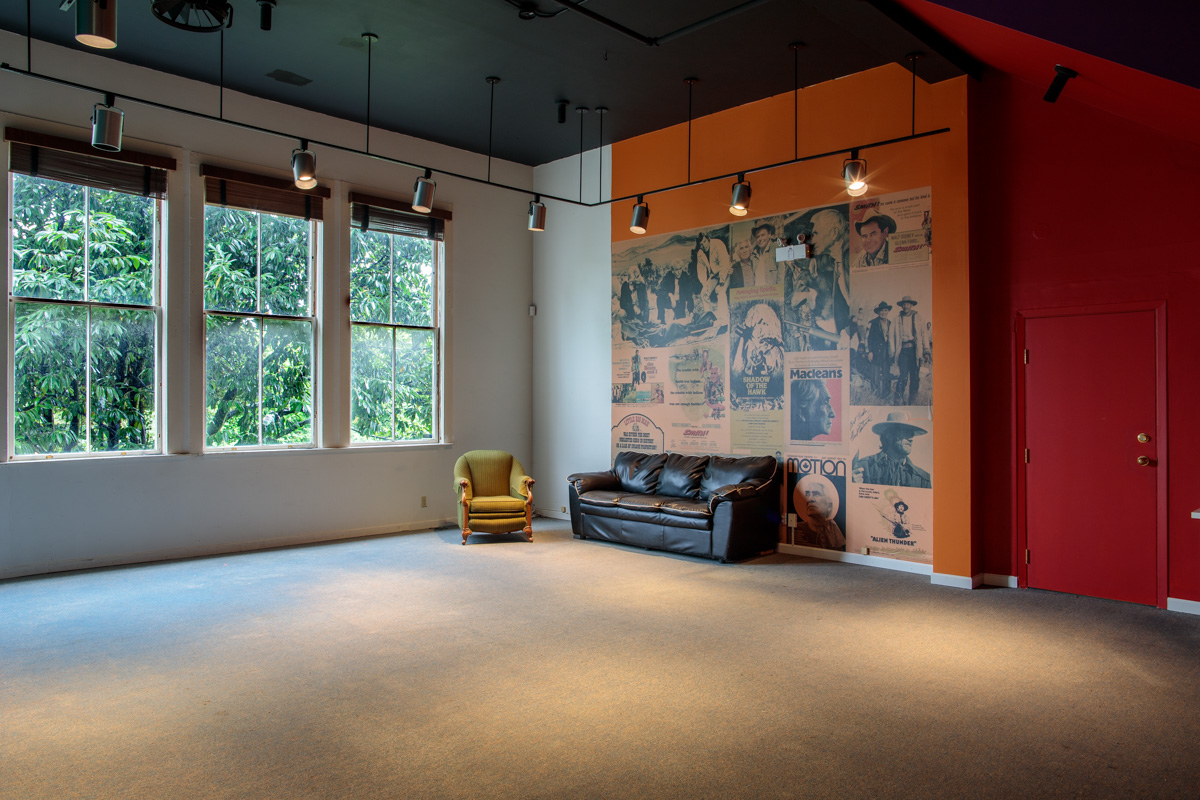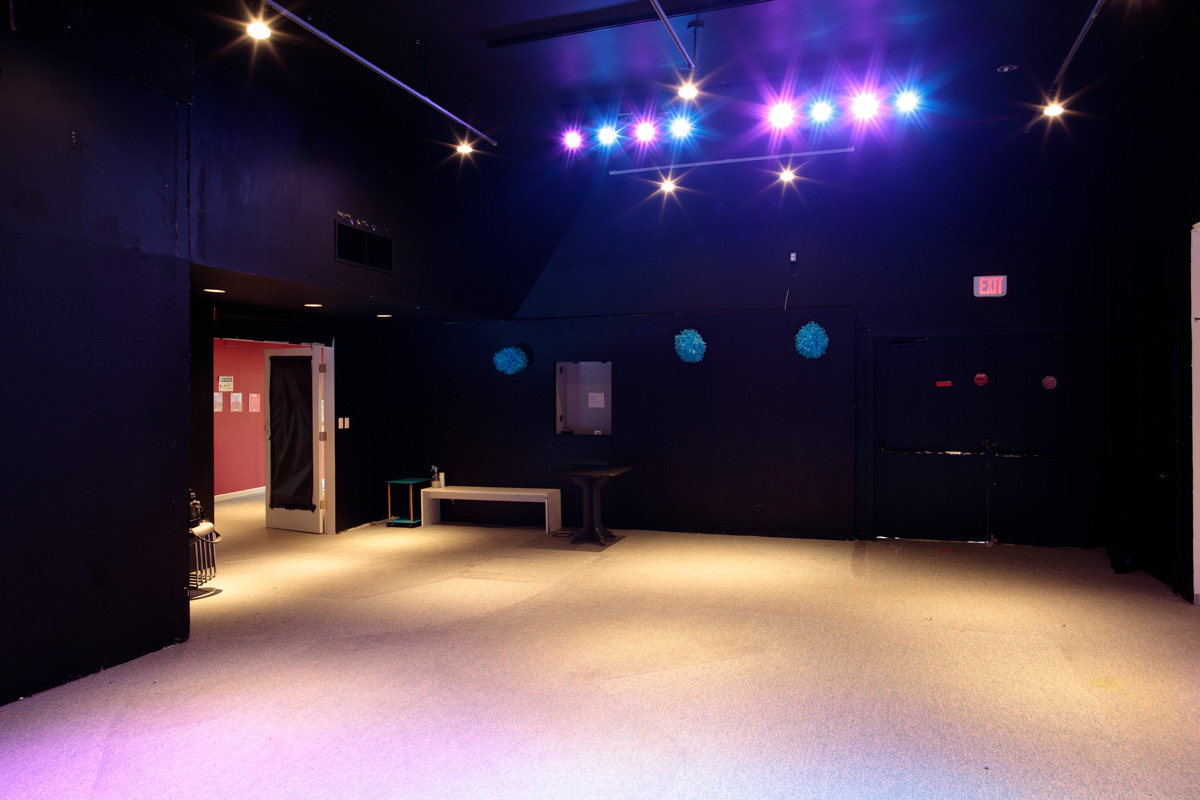 PHT collaborative studio spaces (Len Grinke Photography)
Silver lining
PHT is housed in a historic building constructed in 1902. The building has served as a school, City Hall, police station, Justice building and the City's Engineering Department until 1975, when it was given to the community as an arts centre for the North Shore. Today, the landmark building on the corner of Chesterfield Avenue and 3rd Street is managed by PHT and home to its many productions and programs.
The unique building has 54 different rooms, the largest with two to three separate entrances, some leading to the outside. "Before the pandemic, the multiple entrances were considered a bit of a liability," Kim says, "but now they seem perfect for one-way traffic flows." To limit cross-over traffic, certain entrances will be designated for artists only, while others for the public when the theatre reopens. 
Fall reopening
Plans are underway for the theatre to reopen to the public in early October. Innovations to 2020/21 PHT programming will include micro performances for in-person attendance of up to 30 people in physically distanced seating clusters, plus online streaming of shows. Art crawl style visits will be offered with scheduled times for the public to visit and view artistic works in progress. 
Maintaining health and safety
Keeping everyone safe is a top priority. One of PHT's core values is to be a place where people of all diversities feel safe coming together in shared collective experiences. COVID-19 health directives have inspired stringent physical safety measures throughout the building. PHT staff will meet and exceed all provincial safety guidelines throughout its phased reopening plans.
New safety protocols include:
Limiting numbers to maintain adequate physical distancing. 
Open doors during rehearsals and performances to limit surface contact.
Special no-contact areas for guests to visit with artists.
Extra planning and arrangements for patrons with mobility issues or who are immunocompromised.
Special planning for children who are too young to understand physical distancing. Ideas include micro performances for family groups in the same social bubble.
Touchless ticketing system with electronic information captured for contact tracing, if necessary. 
Kim offers this reassurance to artists and the public. "We will not open our doors until we are ready to do so safely. And then, we can't wait to welcome you back."
How to apply to the PHT Creative Hub Co-op
PHT invites interested artists to apply to become a member of the PHT Creative Hub Co-op. For full details, check out:
•    Co-op Page
•    FAQs
•    Membership Application Form
Top photo - New physically distanced seating at PHT Main Theatre (Len Grinke Photography)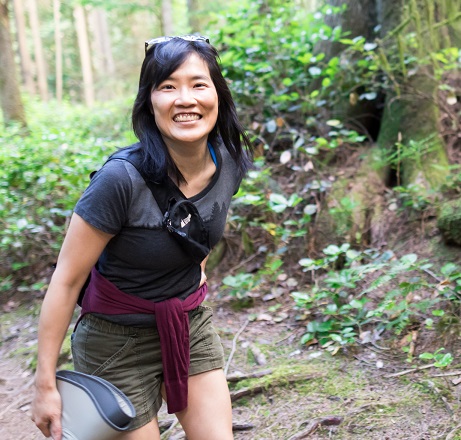 Wiley H.
A long-time North Vancouver resident, Wiley works as a technical writer and is the current newsletter editor for the North Shore Writers' Association. She spends her free time reading, hiking and discovering new things to try at North Vancouver Recreation & Culture!