"I love the program; it is one that we developed because I saw amazing potential in younger youth who wanted to be engaged with the community and needed a 'tool kit' to give them the confidence and tools to volunteer with and have a positive experience while making a positive impact."
                                                                                                       -Meh Najak, NVRC Volunteer Programmer
I have lived on the North Shore my entire life and I have enjoyed, over that time, being involved in the community. I am amazed learning every day about new programs that are offered by North Vancouver Recreation and Culture (NVRC) that are not only fun, but better individuals and better the community. 
Preteen Leadership Program
I have recently become aware of the preteen leadership program and I am so grateful that we have opportunities like this in our community.  For kids between the ages of 11 and 13 I would highly recommend checking out this program. All the volunteers I talked to had nothing but positive things to say about it. The program incorporates educational and practical components with the emphasis on interactive and fun learning.  Topics include communication, leadership, public speaking, goal setting and volunteering.  At the end of the program participants who have attended every session will receive a certificate of completion.
Gabriel's Experience
Recently I had the pleasure to sit down and talk to some volunteers about the preteen leadership program and I was wowed!
Gabriel is just 11 years old and has already been though the preteen leadership program. He said that the program was "one of the most fun experiences" he has got to do so far. He enjoyed learning many skills like problem solving, communication, and leadership as well as a variety of games. Now that he has been though the program he is all set up volunteering in the community. He believes that volunteering is a very important way to help the community. Gabriel also mentioned that without the help of the volunteer coordinator, Meh, that this experience would not have been as wonderful. He explained that Meh is "very hard working and was always helpful" if he had any questions. His mother chimed in and explained that this program enhanced many of her son's skills while also developing many new ones including confidence. 
Adan's Experience
In 2011 volunteer and now day camp leader Adan joined the preteen leadership program. Adan had been involved in the NVRC in the past as a camper and still wanted to be involved as he became a teenager. The preteen leadership program was the perfect transition for him and he loved being a volunteer. Adan explained that because of the program he had much more confidence volunteering and it made working with kids that much more fun. Since he got all that great experience in the program and as a volunteer he was the perfect person to be a day camp leader. He is entering his first year of university but still plans to stay involved with the NVRC and his community while he balances his schoolwork. 
Thanks to this program we are teaching our kids many important life skills while also showing them how important it is to give back to the community. The next session runs in January and I think it is the perfect opportunity to prepare our kids for their bright futures. 
For more information please contact Meh Najak by email or call her at 604.983.6345.
Interested in volunteering with NVRC?  Visit our volunteering webpage.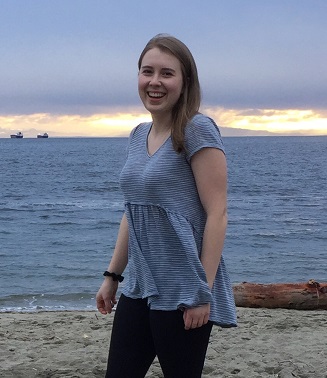 Cassie B. 
A native of North Vancouver, Cassie is in her final year of the Communications Program at Capilano University. While completing her degree, she has been working for 93.7 JRfm and 102.7 THE PEAK radio stations and been an active volunteer in her community.  Cassie loves living in Lynn Valley, surrounded by nature yet close to the City.