When Maryam Nassaji moved to North Vancouver from Victoria two years ago she was looking forward to putting down roots and making new friends.  A pharmacist at Walmart, Maryam found an apartment in Central Lonsdale and started to get to know her new community.  Then the pandemic hit. Like so many others who live alone, Maryam experienced long days of social isolation and anxiety as she adhered to the restrictions required to flatten the COVID curve.
While some people learned to make sourdough bread, build puzzles or pursue other interests and activities to pass the time, Maryam turned to North Vancouver Recreation & Culture's website and signed up for skating lessons at the Harry Jerome ice rink last fall.
"My anxiety was so high when the COVID restrictions were put in place," Maryam said.  "I needed to do something to cope with the stress and uncertainty.  I was too focused on speculating about what would happen next and worrying about rising case numbers."
Putting in the time
Her experience skating a couple of times at the new Shipyards ice rink in Lower Lonsdale the previous winter piqued Maryam's interest in the sport.  Taking lessons with NVRC provided an opportunity to learn a new skill while connecting safely with other people in her community.
 "I never really learned to skate when I was younger," Maryam said.   "I was a little nervous at first but the instructors were great and taught me to be patient.  They explained that you need to put in the time and you will improve.  That's what happened to me."
Maryam loves the diversity of the community at the Harry Jerome Community Recreation Centre rink.  There are families, couples, singles and people of all ages, backgrounds and skill levels.  Everyone is there to enjoy recreation and they are all following the COVID safety protocols.  Unable to visit her own family in Victoria, she was grateful for the new friendships and supportive environment she found at Harry Jerome.
"I think the nicest people are at the rink." Maryam laughed.  "Everyone is trying their best and so supportive of everyone else.  I skate twice a week and people have commented on how I've improved.  Some even say I have inspired them."
Finding the sweet spot
As the pandemic spins out of control around the world, Maryam finds peace spinning on the ice, and states proudly that she can now complete 13 rotations.  Her goal is to hold for 20 by the end of the year.
"I basically spun my way through 2020.  I love to spin.  That's my favourite thing to do," Maryam said.  "Once I find the sweet spot on my skates, nature and physics take over.  I feel like I'm floating and I just spin it out."
In addition to the sense of peace and physical wellbeing that skating provides, Maryam also appreciates how it challenges her brain.  "Skating requires equal balance and strength on both feet.  That is essential.  I am naturally stronger on my right leg and have to engage my brain to develop that level of strength on my left.  My brain gets a workout as well as my body."
Feeling connected and optimistic
When Maryam looks back at 2020 she realizes how far she has come.  Last spring she had high anxiety, was worried about COVID and missing her family.  Now, she feels connected to a community and optimistic for the future as the vaccine rolls out.  Both her physical and mental health have improved.
"Skating is how I want to remember 2020," Maryam said.  "I discovered how much I love to skate and met so many wonderful people at the rink and made new friends.  It makes me wonder what else I have been missing."
While the pandemic continues to pose challenges and concerns around the world, Maryam will continue cope thanks to the calm and community she has found on the Harry Jerome ice.
For more information on NVRC skating lessons and other programs, click here.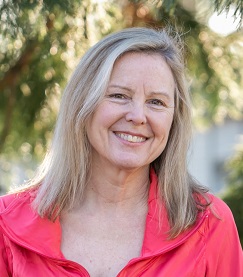 Michelle Perrault
A North Shore girl at heart, Michelle has fond memories of Saturday night skates at the NVRC ice rink (now Harry Jerome) and swimming lessons at William Griffin (now Delbrook) pool. More recently, she enjoys hiking and biking the trails of Mount Fromme and the Seymour watershed. She lives in Lynn Valley with her two adult children, two dogs and wonderful friends and neighbours.