Steps to a fulfilling and happy retirement.
And so the adventure begins…
Ahh, retirement. No need to set the alarm clock anymore, every day is a holiday. No more work pressures, no more stress. 
Not quite.
In my research for this article, I was surprised to find out how different people experience retirement differently. Some retire, love it and never look back. Others retire, become bored or depressed and return to the workforce. Still others test-drive retirement and slowly decrease their workload and hours (or take short-term contracts), and gradually phase into full retirement.
Different experiences of retirement
Retirement is frequently viewed as a goal in of itself, but it turns out that the goal in this case is not the finish line. It is more like the pivot point to a new chapter in life. We are living a lot longer than previous generations. The average life expectancy in Canada is 82 and rising (80.2 for men and 84.1 for women, according to 2015 World Health Organization data). This means we have potentially decades of life ahead of us after we finish working for a living.
We all know people who are happily retired and those who are not. While approximately 90% of retirees report enjoying their retirement, the other ten percent feel ambivalent or unhappy. Of the latter camp, most suffer from loss of purpose and depression. 
How does one retire happily then – and more importantly – stay that way? What does it take to be well-adjusted in retirement? 
Stages of retirement
Retirement has been studied and categorized into six distinct stages:
Pre-retirement: planning 
The "big day": saying goodbye
Honeymoon: I'm free!
Disenchantment: so this is it?
Reorientation: forming a new identity
Moving on: building a new routine
These stages are similar to the grieving process where people mourn the loss of a loved one and their relationship with them. In much the same way, retirement is also a loss of a long-term relationship with your working life (not just the work, but your connections to colleagues and friends). 
People experience the six stages differently. They might proceed linearly or bounce up and down until they establish a new equilibrium. Studies suggest the most important predictor for a happy retirement is the first stage: Planning.
Preparing for a good retirement
"Don't simply retire from something; have something to retire to." – Harry Emerson Fosdick
Research shows no matter what age or budget you are targeting for retirement, the best way to ensure a fulfilling retirement is to plan well ahead of the last day of your work. 
Ask yourself these questions over a period of months:
What are your greatest sources of joy? E.g. people, hobbies, travel, giving back to community
Do you have a realistic retirement budget to live the way you choose? Unless you can count on a big pension, it is a good idea to consult with your accountant or financial advisor to understand your personal financial picture. It is very important to establish a sustainable budget to avoid financial stress later.
Do you wish to retire when your significant other does? Some people find it easier to retire about the same time as their spouse to match lifestyles. 
Can you phase into retirement? Some people choose to reduce work slowly (or choose different work) and adjust gradually to retirement. Some employers offer phased retirement programs.
What have you been waiting to do all your life? What projects or personal dreams have been patiently simmering on the back burner?  
What would you like your legacy to be? How would you like to be remembered?
What the happily retired have in common 
After combing through published information and conducting informal interviews with retirees in my community, I can honestly say that there are as many ways to retire as there are ways to work! Many retirees I spoke with love being able to putter, spend more time with loved ones and their hobbies. Some claim they're busier than ever, volunteering for organizations they are passionate about or writing their memoirs.
Everyone is different, but the happily retired can be summed up by three words: relationships, healthy, busy! 
They enjoy:
A rich network of family and friends – robust social relations lead to better physical and cognitive health and longevity
Good health – nothing detracts from life enjoyment than poor health. It's important to give top priority to your health and follow a sustainable fitness regimen and good diet
A realistic budget – ensure you're able to afford post-retirement activities (and develop a flexible attitude for substitutes, if necessary)
Plans for the future – get excited about new projects 
An active retirement – do what you love 
An open mind - curiosity to try new things and meet new people
Try new things
Retirement is a great time to try new things. 
Why not finally learn to ballroom or tap dance? Play the ukelele or learn Spanish? Try your hand at painting or pottery? Discover why everyone is raving about pickleball? NVRC offers a huge array of accessible and affordable activities to engage your mind and keep you physically fit, all at your local community recreation centre. Browse the latest
NVRC Leisure Guide
and find your next passion. 
Retirement is also a great time to offer your talents to your community. Volunteers report higher life satisfaction than non-volunteers. It's a fantastic way to meet to meet new people, have fun and give back. Many worthwhile organizations around town would love to have your time and talents, including the NVRC
Volunteer Program
.
So, whenever and however you choose to retire, the advice from the experts – the happily retired – is to plan ahead, be active and embrace the new adventure!
Sources:
Klassen, Thomas: Retirement in Canada. Oxford University Press, 2013.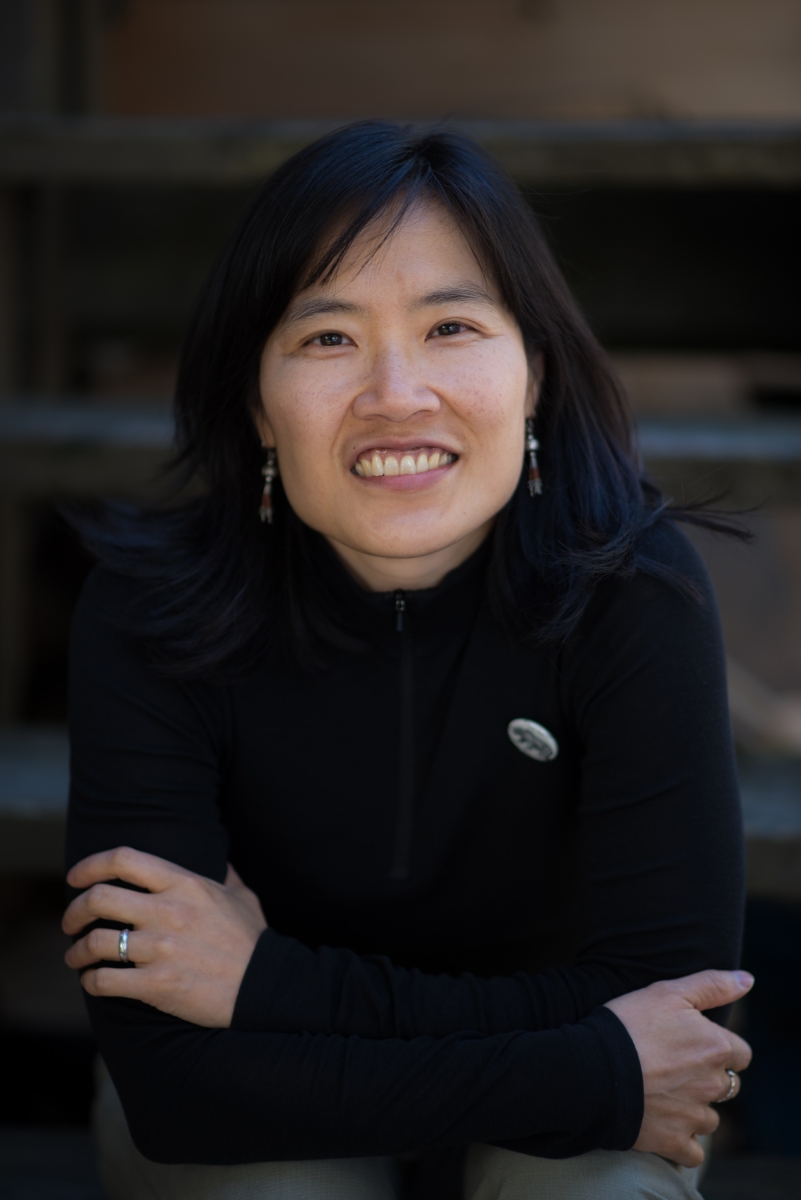 Wiley H.
Wiley is a long-time North Vancouver resident. She works as a technical writer and is the current newsletter editor for the North Shore Writers' Association. She spends her free time feeding her twin passions of creative writing and hiking. She recently discovered a potential third passion - the pottery studio at the Delbrook Community Recreation Centre.